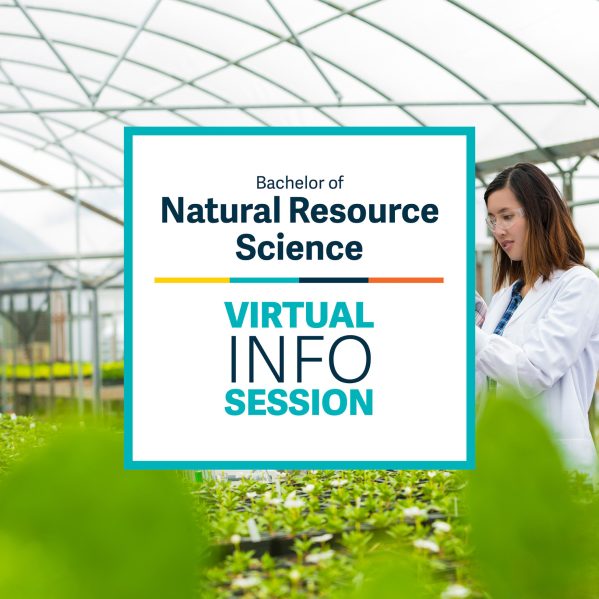 Become a leader in this exciting field of science!
We offer the Bachelor of Natural Resource Science program.
Play an active role in protecting and managing our world's resources. This program prepares you to be a specialist in nature resource science. In the program, you will learn to apply scientific principles and knowledge toward the management and conservation of water, forests, rangeland, soil, minerals, fisheries and wildlife.
At this information session, we will provide you with an overview of the program, offer valuable insights into career opportunities and walk through the admission
process.
Date: Wednesday, Nov. 15
Location: Virtual
Time: 6 – 7 p.m. (PT)
Host: Jacqueline Sorensen, Lecturer – Natural Resource Science
Register here 
Get in touch
Interested in exploring the program now?
Check out the program here.