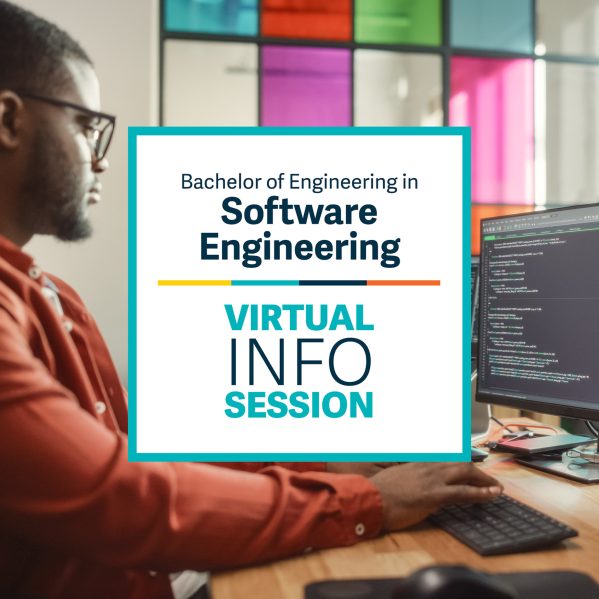 Become a leader in the exciting field of software engineering!
We offer the Bachelor of Engineering in Software Engineering program.
In just four years, prepare for an exciting career as a software engineer or software designer. Learn how, where and why software will be used to meet the needs of the
end user, technical information to design, develop and test software and develop and manage database systems to name a few.
At this information session, we will provide you with a program overview as well as insights into career opportunities upon graduation.
Date: Thursday, Nov. 30
Location: Virtual
Time: 6 p.m. to 7 p.m. (PT)
Host: Emad Mohammed – Chair, Faculty of Science
Register here
Get in touch
Interested in exploring the program now?
Check out the program here