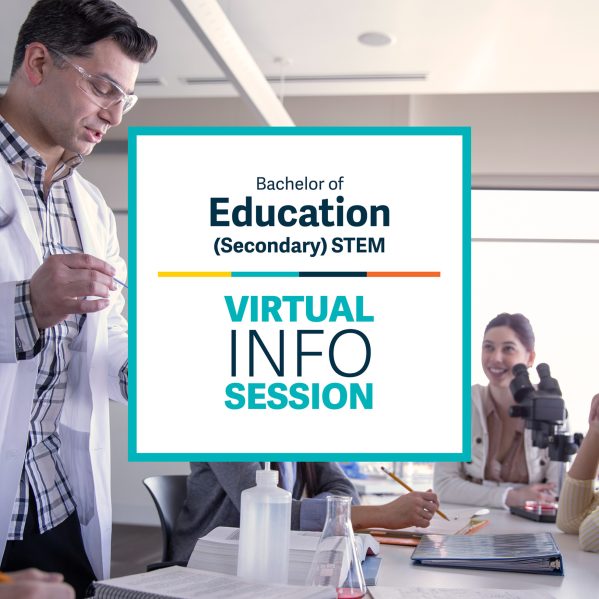 Pursue your dream career of becoming a teacher!
We offer the Bachelor of Education (Secondary) STEM program.
Are you enthusiastic about education? Are you eager to inspire the next generation? The program prepares you to teach science and mathematics in the context of engineering and technology in secondary school settings. The program includes foundation courses in education, methods courses and practica – giving you the confidence and tools you need to excel in the field.
At this information session, we will provide you with an overview of the program, offer valuable insights into career opportunities and walk through the admission process.
Date: Thursday, Nov. 16
Location: Virtual
Time: 6 – 7 p.m. (PT)
Host: Robert Wielgoz – Associate Teaching Professor, B.Ed. Program Coordinator
(BETT, STEM)
Register here 
Get in touch
Interested in exploring the program now?
Check out the program here.