KAMLOOPS – Thompson Rivers University (TRU) is among a group of research institutions that have joined the newly created U.S.-Canada Centre on Climate-Resilient Western Interconnected Grid, led by the University of Utah and the University of Calgary.
The Western Interconnected Grid is one of two major power grids in North America, stretching from the northern edge of British Columbia to the border of Baja, Mexico, and from the California coast to the Rockies. The backbone of one of the largest regional economic engines in the world, the grid serves roughly 80 million people over 4.6 million square kilometres.
Dr. Mike Flannigan – BC Innovation Research Chair in Predictive Services, Emergency Management and Fire Science at TRU – is working closely with other leading experts to enhance the power grid's resilience to the rising frequency, intensity and duration of extreme weather events, such as wildfires and heatwaves.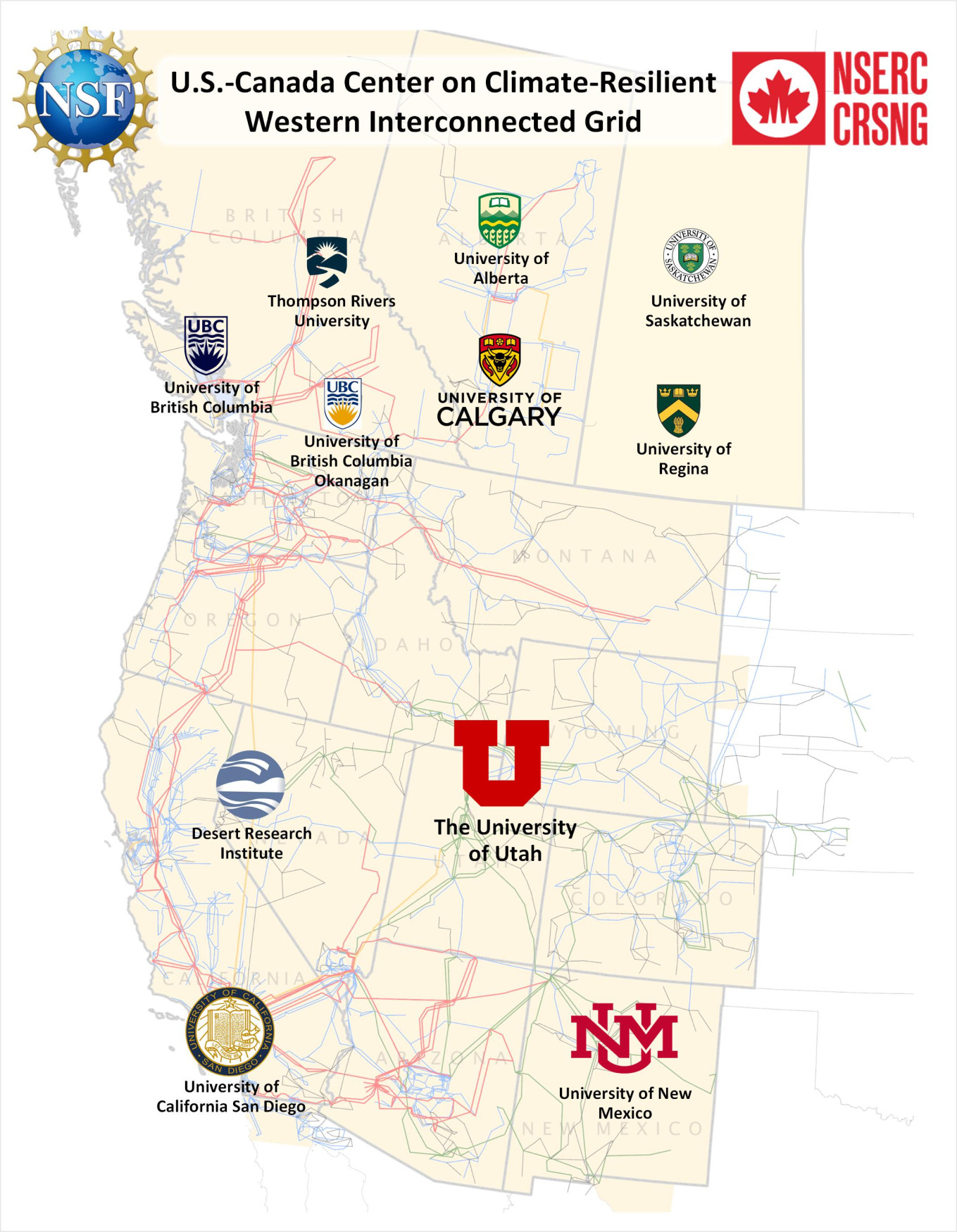 Flannigan's extensive work in fire and weather/climate interactions emphasizes the need for improved wildfire prediction models. That modelling includes predicting the probability of powerline-caused wildfire under historical weather conditions in Western Canada. Flannigan's research will be used to identify and mitigate hot spots to reduce the chances of catastrophic wildfire.
"Our research team at TRU strongly supports this effort to better protect our communities and our electrical power supply during this period of increasing challenges from climate change," says Flannigan.
This partnership closely follows the introduction of TRU's proposed Institute for Wildfire Science, Adaptation and Resiliency, which is a significant step forward in providing British Columbians and Canadians with solutions to the reality of living with wildfires and highlights the university's growing expertise of wildfire researchers.
The academic members of the U.S.-Canada centre include the University of Utah; the WIFIRE Lab at the University of California San Diego; the University of New Mexico; the Desert Research Institute; the University of Calgary; the University of British Columbia; the University of British Columbia Okanagan Campus; the University of Alberta; the University of Saskatchewan; the University of Regina and Thompson Rivers University.
The centre has received $5 million funding from the U.S. National Science Foundation and $3.75 million funding from NSERC (Natural Sciences and Engineering Research Council of Canada).
Contact:
Dr. Mike Flannigan, BC Research Chair in Predictive Services, Emergency Management and Fire Science
Faculty of Science, Thompson Rivers University
780-222-6819 | mflannigan@tru.ca