KAMLOOPS – Four people who have made the world a better place are being honoured at this year's Spring Convocation at Thompson Rivers University (TRU).
Honorary degrees are being bestowed upon director and playwright Christopher Weddell, philanthropist and former professional footballer Jorge Campos, Indigenous lawyer and activist Bev Sellars and Indigenous educator and advocate Dr. Verna Billy-Minnabarriet.
An honorary degree is the highest form of recognition offered by TRU and awarded for demonstrated excellence in the fields of public affairs, the sciences, arts, humanities, business, law and philanthropy.
Convocation ceremonies take place on June 7, 8 and 9, at 10 a.m. and 2:30 p.m. each day, at the Tournament Capital Centre. (More details are at the end of this release.)
Christopher Weddell – Doctor of Letters, honoris causa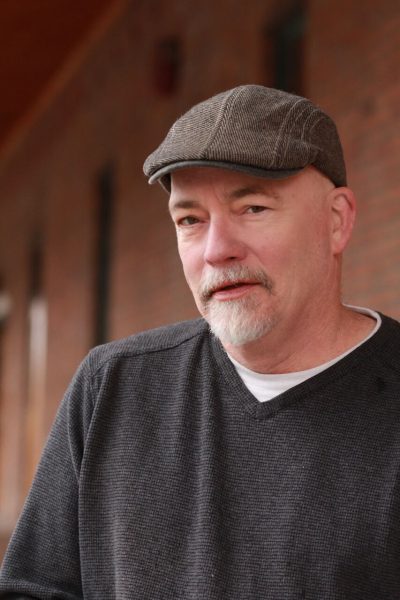 Christopher Weddell has made extraordinary contributions to British Columbia's professional theatre community in so many roles: actor, director, dramaturge, playwright, producer and even owner of theatre companies. During his 47-year career, he has enhanced the learning and lives of hundreds of students, including graduates of TRU's Theatre Arts program. Since 2000, Weddell has taught acting and playwriting at the Canadian College of Performing Arts in Victoria. He has been nominated for a Jessie Richardson Theatre Award in acting for Much Ado About Nothing and in directing for Richard II. In 2020, Weddell was honoured with a Lekwungen ceremonial blanket for his collaborative piece about the John A. MacDonald statue debate, Mr. Speaker, with Ben Alto-Bond. Christopher Weddell's contributions to all aspects of the theatre arts and the cultivation of future artists as an educator and mentor exemplifies the commitment to cultural sustainability that TRU strives to inspire in its students.
Jorge Campos – Doctor of Letters, honoris causa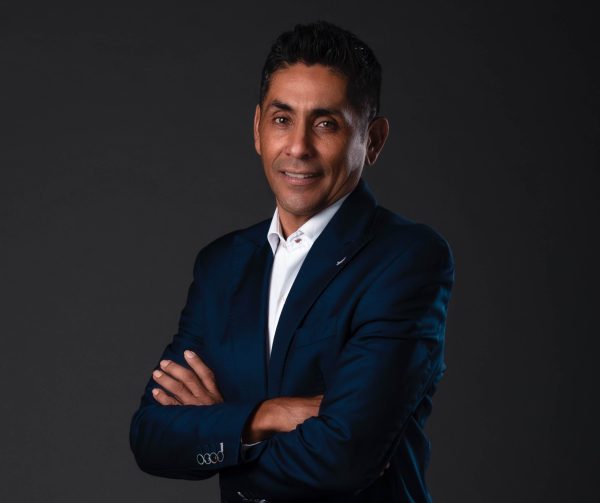 Jorge Campos is a former professional footballer (soccer player) from Mexico who gained fame for his athleticism, agility and speed both as a striker and goalkeeper, demonstrating a versatility that's rare in the sport. Throughout his career, his passion, dedication and hard work allowed him to be a mentor and role model for youth around the world. During his 17-year career, Campos played in three FIFA World Cups and assistant coached in a fourth, and represented Mexico at the 1996 summer Olympics. He has dedicated his postsports career to helping those in need, working with several organizations and creating his own foundation to support disadvantaged youth. With TRU World, he established the Jorge Campos Award that gives two outstanding Mexican youths full tuition for a year of study at TRU. His remarkable legacy of sport development and philanthropy epitomize the pursuit of excellence that TRU strives to foster in its students.
Bev Sellars – Doctor of Letters, honoris causa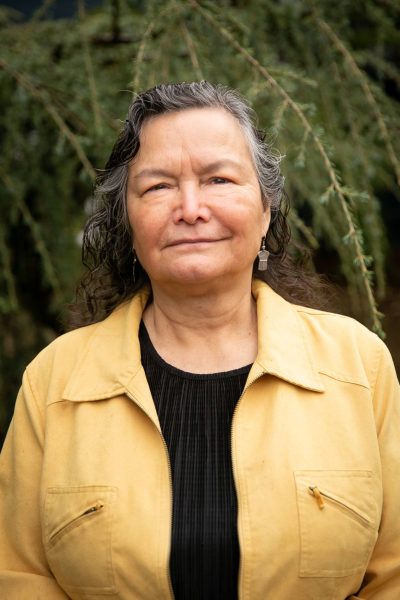 Bev Sellars of the Xatśūll (formerly Soda Creek) First Nation is an Indigenous lawyer, author, activist and former chief and councillor of the Xatśūll. A strong advocate for her community, she speaks out against racism, the residential school system and the exploitation of natural resources in her region. Sellars served as an advisor for the BC Treaty Commission and as a representative for the Secwépemc communities on the Cariboo Chilcotin Justice Inquiry. She has authored two books, They Called Me Number One and Price Paid: The Fight for First Nations Survival, was involved with various First Nations organizations and founded the Moccasin Footprint Society to highlight the vast contributions of Indigenous Peoples in North, Central and South America. Bev Sellars's contributions to Indigenous rights in Canada demonstrate the leadership and commitment to equality that TRU strives to foster in its students.
Dr. Verna Billy-Minnabarriet – Doctor of Letters, honoris causa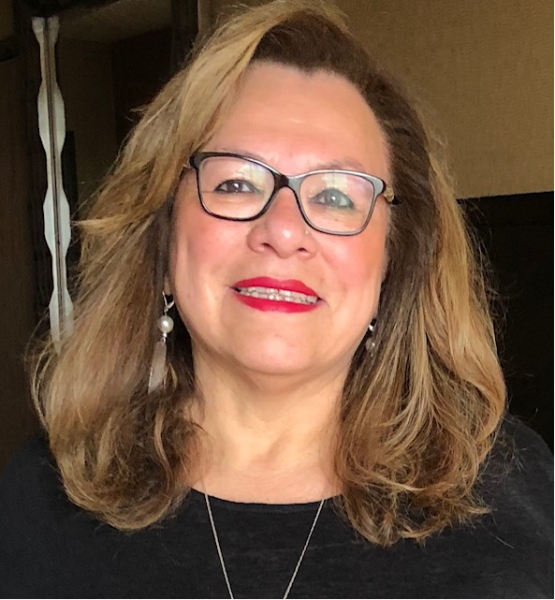 Dr. Verna Billy-Minnabarriet of the St'uxwtews First Nation is a passionate educator who has fostered the growth of Indigenous learners and communities throughout British Columbia. She has championed Indigenous education, decolonization and economic development in her 35-year career with the Nicola Valley Institute of Technology (NVIT) and on many provincial, national and international associations and boards. Billy-Minnabarriet played a key role in building institutional partnerships for unique graduate programming, most recently the TRU/NVIT Master of Business Administration Indigenous cohort launched in 2022. She continues to create change as chair of the Indigenous Adult and Higher Learning Association, a consortium of 40 Indigenous postsecondary institutes in BC. Dr. Verna Billy-Minnabarriet's contributions to education and community empowerment demonstrate the commitment to indigenization and decolonization that TRU strives to foster in its students.
**Note: Some honorary doctorate recipients may be available for media interviews. Please contact Kim Van Haren for any interview requests.
Contact:
Kim Van Haren, Communications Content Specialist
University Relations, Thompson Rivers University
778-471-8389 | kvanharen@tru.ca
TRU Spring Convocation 2023 schedule
Wednesday, June 7
10 a.m.
Faculty of Adventure, Culinary Arts and Tourism with Faculty of Education and Social Work
Honorary Doctorate to Jorge Campos
2:30 p.m.
School of Trades and Technology with School of Nursing
Thursday, June 8
10 a.m.
Faculty of Arts
Honorary Doctorate to Christopher Weddell
2:30 p.m.
Faculty of Science
Friday, June 9
10 a.m.
Faculty of Law
Honorary Doctorate to Bev Sellars
2:30 p.m.
Bob Gaglardi School of Business and Economics
Honorary Doctorate to Dr. Verna Billy-Minnabarriet