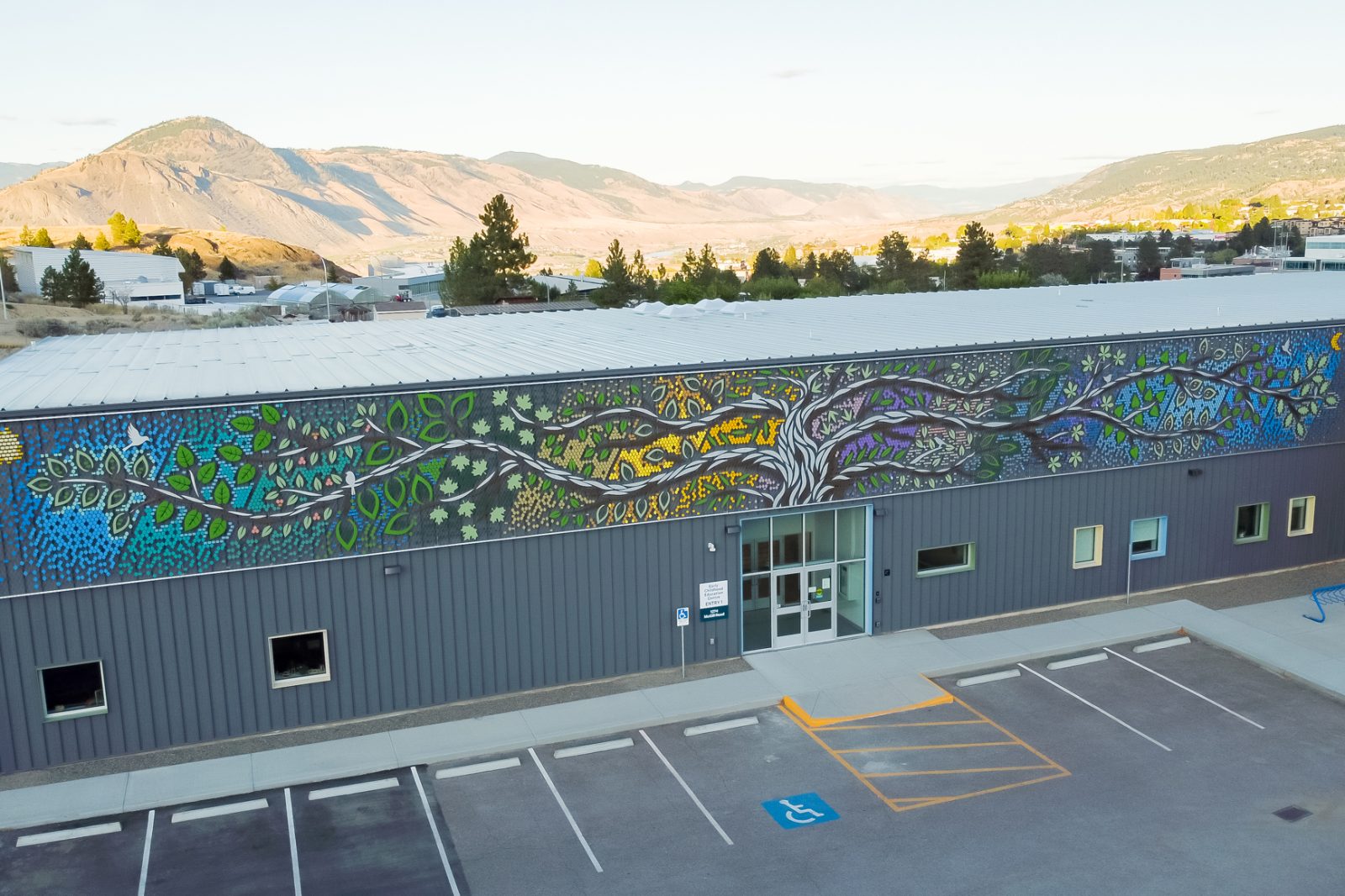 You can't drive up to the Thompson Rivers University's (TRU) new Early Childhood Education Centre without seeing the Diversitree artwork that decorates the front of the building.
The building at 1274 McGill Rd. officially opened in early October. It houses TRU's Early Childhood Education program, early childhood education researchers and the Cariboo Child Care Society
Formerly a ginseng warehouse, the building is now a bright and inspiring location for children, students, researchers, faculty and staff thanks to the new stunning mosaic on the building's exterior.
TRU commissioned local artist Bill Frymire to create the custom mural to transform the building exterior into a public art piece. The 12-foot by 124-foot mosaic called Diversitree consists of 6,000 small pieces of painted aluminum attached to mesh fencing attached to the building's façade.
The artwork's central tree element represents what will take place inside.
"The concept of a tree came from TRU. I thought it was a great idea because it shows growth, the tree of learning, the tree of knowledge, all the things that reference education. So that's where it came from," says Frymire.
"The new Early Childhood Education Centre will be a place of growth and knowledge, and be a welcoming space to all," says Yasmin Dean, dean of the Faculty of Education and Social Work. "This vibrant and inspiring tree that Bill created is an incredibly fitting image to represent all the important discoveries and development taking place under one roof."
TRU created a video featuring Frymire, who talks about the elements of this large-scale art project, the design and the importance of public art and something that might surprise you about Diversitree.