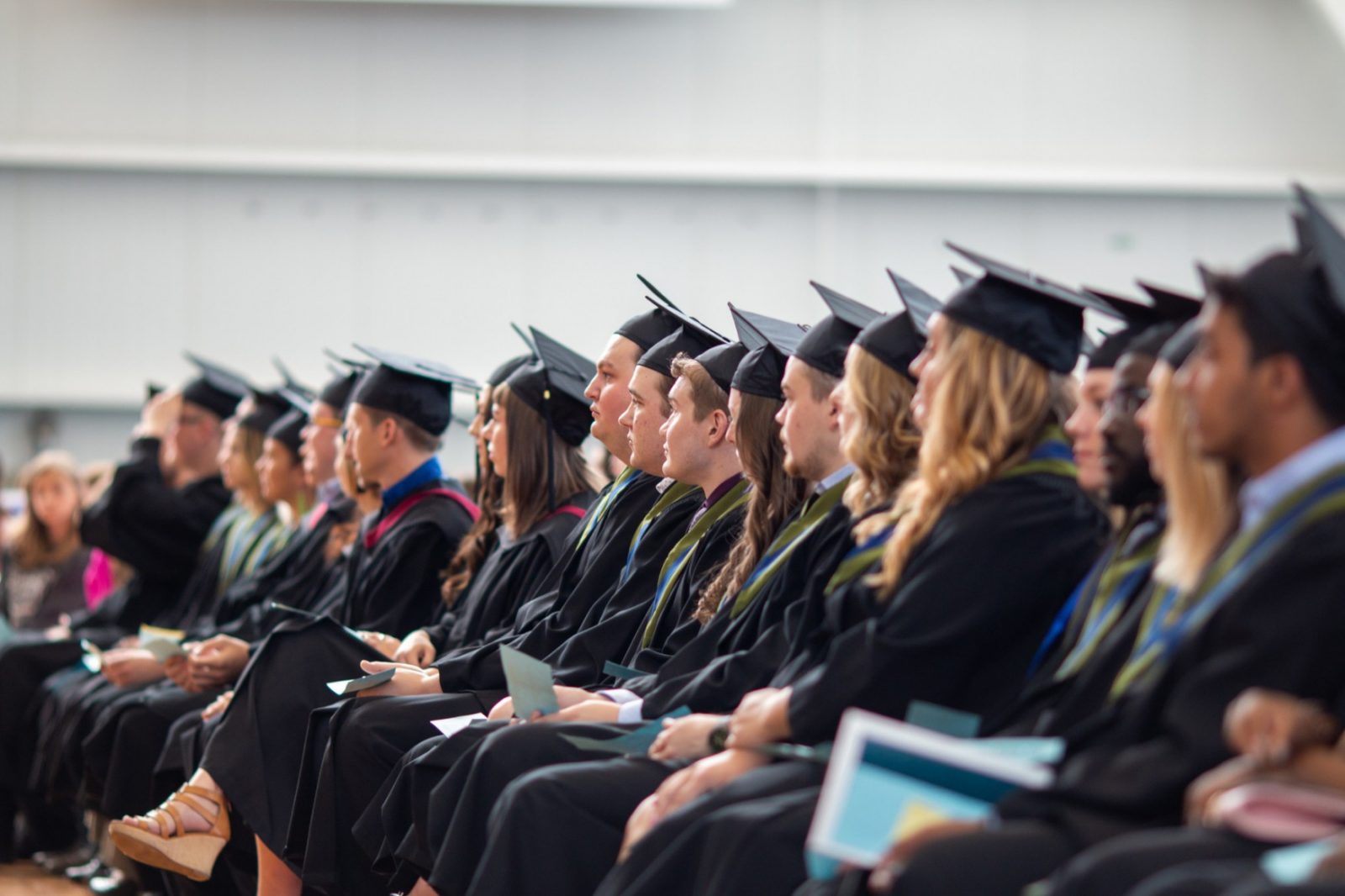 Honorary degrees celebrated in person
After being held virtually for the past two years, Spring Convocation is back on campus at Thompson Rivers University (TRU).
Six outstanding leaders are being honoured at this year's event, which will also include a day where graduates from the past two years can get together for an in-person celebration.
Honorary degrees are being conferred upon former BC justice and politician The Hon. Wally Oppal, Indigenous leader and advocate Georges Erasmus, former radio host and writer Tom Allen, entrepreneur and author Adam Miron, and staunch community and environmental stewards Anne and Roland Neave.
An honorary degree is the highest form of recognition offered by TRU and awarded for demonstrated excellence in the fields of public affairs, the sciences, arts, humanities, business, law and philanthropy.
The Honourable Wally Oppal, Doctor of Laws, honoris causa
The Honourable Wally Oppal, QC, is one of Canada's most respected justices and is widely recognized for his impact on justice reform. Born in 1940, Oppal supported himself through university by working in the lumber industry. He graduated from UBC Law School in 1966 and served as a judge on the BC Supreme Court and the Court of Appeal. In 2005, he was elected MLA for Vancouver-Fraserview and appointed BC's Attorney General, the second Indo-Canadian to hold the office. In 2010, Oppal led BC's public inquiry into the missing women of Vancouver's Downtown Eastside; the resulting report provided 63 recommendations to address the systemic bias and inequality that perpetuates violence against vulnerable people. Oppal served as TRU's chancellor from 2011 to 2018. His numerous honours include Queen's Counsel designation and the Order of British Columbia.
Georges Henry Erasmus, Doctor of Laws, honoris causa
Georges Henry Erasmus is a leading advocate for reconciliation who has grown awareness of important Indigenous issues in Canada. Erasmus was born in 1948 in Fort Rae, Northwest Territories. A passionate and effective spokesperson, he gained national attention during the 1974 Berger Inquiry when he spoke against the proposed Mackenzie Valley pipeline. In 1976, he was elected president of the Dene Nation, and in 1985, Erasmus became the youngest national chief of the Assembly of First Nations. In 1991, he co-chaired the Royal Commission on Aboriginal People; the resulting report led to a statement of reconciliation for the residential school system as well as the establishment of Nunavut in 1999. Erasmus was appointed an Officer of the Order of Canada in 1999, received the Governor General's Northern Medal in 2009 and has received numerous honorary degrees from universities across Canada and the University of Dundee in Scotland.
Tom Allen, Doctor of Letters, honoris causa
Tom Allen is a celebrated storyteller, radio host and music lover who has enriched arts and broadcasting in Canada for over 30 years. Born in Montreal, Allen studied at McGill University and graduated with degrees in music from Boston and Yale universities. He worked as a freelance trombonist, Wall Street temp and cook before beginning a 30-year career at CBC Radio in Halifax in 1991. His television, film and writing credits include award-winning author, host, and documentary and film writer and producer. Since 2010, he and his life partner Lori Gemmell have been creating and performing shows that mix music, history and storytelling. These shows have toured across Canada. Allen has written three books, including Rolling Home: A Cross-Canada Railroad Memoir, for which he won the 2002 Edna Staebler Award for Creative Non-fiction.
Adam Miron, Doctor of Laws, honoris causa
Adam Miron is an entrepreneur, bestselling author and TRU alumni who is dedicated to innovation and mentorship. Miron studied science at TRU from 2004-2007, during which time he started TRU's Young Liberals of Canada campus club and served as lead delegate for the 2006 Liberal leadership campaign. Since graduating, he has started more than 15 businesses, including iPolitics, a national digital newspaper. At age 29, he co-founded a cannabis company, HEXO, which grew into a billion-dollar company from a $35,000 investment. Miron's book about the experience, Billion Dollar Start-up, became a Canadian bestseller in 2021. In 2018, Miron stepped back from operations at HEXO to focus on giving back and became TRU's Entrepreneur in Residence in 2019. He also has been director for numerous corporate and volunteer boards.
Anne and Roland Neave, Doctor of Letters, honoris causa
Anne and Roland Neave are passionate community advocates who aim to preserve the natural world through philanthropy and education. Roland Neave, a TRU distinguished alumni, was a Cariboo College student in 1970 to 1972, then transferred to Simon Fraser University. He spent summers organizing bus tours to Wells Gray Park which grew into BC's largest outbound tour company, Wells Gray Tours, over the past 50 years. He has authored three books including Exploring Wells Gray Park, now in its sixth edition. Anne Neave graduated from UBC with a Bachelor of Home Economics and taught for 19 years in Kamloops. She has volunteered with environmental and social justice groups for over 35 years. In 2014, she received the Community and Environmental Activism Award from the Council of Canadians. The Neaves' donations to TRU have created endowments that support 13 scholarships and bursaries. In 2014, they donated 160 acres of their land near Clearwater to TRU for educational purposes, allowing students to study a complex wetlands ecosystem for generations to come.
TRU Spring Convocation 2022 schedule
Tuesday, June 7
10 a.m.
All schools and faculties from 2020
2:30 p.m.
All schools and faculties from 2021
Wednesday, June 8
10 a.m.
Faculty of Adventure, Culinary Arts and Tourism, and Faculty of Education and Social Work
Honorary Doctorate to Georges Henry Erasmus
2:30 p.m.
Bob Gaglardi School of Business and Economics
Honorary Doctorate to Adam Miron
Thursday, June 9
10 a.m.
School of Trades and Technology, and School of Nursing
2:30 p.m.
Faculty of Science
Honorary Doctorates to Anne and Roland Neave
Friday, June 10
10 a.m.
Faculty of Law
Honorary Doctorate to The Hon. Wally Oppal
2:30 p.m.
Faculty of Arts
Honorary Doctorate to Tom Allen