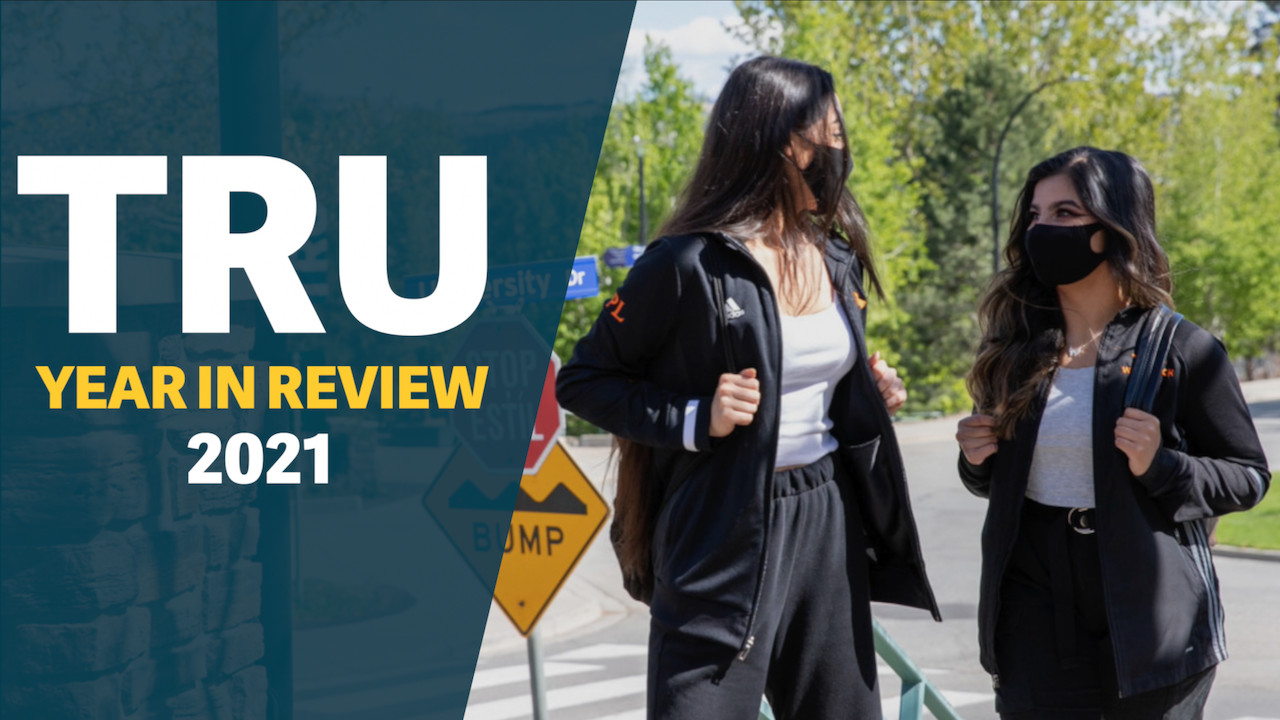 A new year is upon us, and it's always an opportunity to look back, reflect on the year that was, and build anticipation for the fresh 12 months on our 2022 calendars. We have just posted a new video that takes all of that in.
In 2021, we wrapped up our 50th anniversary celebrations, welcomed students back to campus and ended a fundraising campaign that exceeded its $50-million goal. That's just the start to a long list of highlights from the year.
Check out our TRU 2021 Year in Review video to relive some of our best moments in 2021 and watch for hints as to what we're up to this year.