An anonymous donor has provided $1.4 million in funding over three years to expand a peer-mentoring program for early childhood educators that will help recruit, retain and support qualified staff.
Headed by Associate Professor Laura Doan, in partnership with the Early Childhood Educators of BC (ECEBC), the program recognizes how both new and experienced educators can help each other better navigate their work lives while providing much-needed support.
Journey of support
When Doan began her doctoral research in 2013-2014, she says she was motivated by the staggering statistics out of ECEBC.
"They had up to 50 percent of beginning early childhood educators leave the field the first five years of work," says Doan.
"As someone who's been teaching in early childhood education for some time now, that was a real motivation for me to find out what actually is happening with beginning educators. I know what happens to them within our program, but I wanted to know what happens to them once they leave the post-secondary setting and begin working."
Doan's early research, which included surveying early childhood educators across BC with follow-up interviews, culminated in three key findings: early childhood educators felt overwhelmed, alone and ignored.
"Beginning early childhood educators found the work to be highly satisfying, very enjoyable, but also overwhelming," says Doan.
"Educators talked about the experience of 'hitting the ground running,', being left to sink or swim, and being handed the keys and told, 'OK, you're on the opening shift' where they're welcoming and greeting families they don't know. Also, educators couldn't count on receiving the support they needed. Some did receive some support, but it was really hit and miss, so they couldn't count on getting that at any workplace. Finally, new educators said there should be some kind of program of support for them. Some educators talked about going an entire year without feedback."
Watch the video of peer-mentoring project participants talking about what it has meant to them.
In 2018, Doan began a pilot project in Kamloops that was based on what early childhood educators said they wanted.
"It was a peer-mentoring project within a community of practice," says Doan. "And the idea with the community of practice is that each voice is important, each voice matters. Both with community of practice as well as the peer-mentoring model, the idea is that everybody can learn from everybody. With the communities of practice, we put an emphasis on building trust and on building relationships as well as having multiple ways to participate."
Based on her findings, Doan focused on a peer-to-peer model for early childhood educators.
"New educators were very clear in saying 'I do need support,' but they were also very clear in saying 'I have value, I have things that I can share, that I can add.' And I really wanted to avoid also setting up experienced educators to be experts when for some new educators their experience of what they're currently doing is very different than the training they had initially received."
Doan's pilot grew to involve 17 peer-mentoring community-of-practice groups throughout BC, each of them with six pairings of one experienced and one beginning early childhood educator, plus one or two facilitators. The project officially ended in 2020 with 200 ECEs and 20 facilitators.
"I hadn't anticipated the range of experience in terms of the participants that took part," says Doan. "Some were very new educators and others who had up to 30 years' experience, some just on the cusp of retirement, who were so happy to be part of the project."
Looking ahead
The boost in funding will allow the program to expand to 35 peer-mentoring communities-of-practice groups, with close to 500 early childhood educators taking part.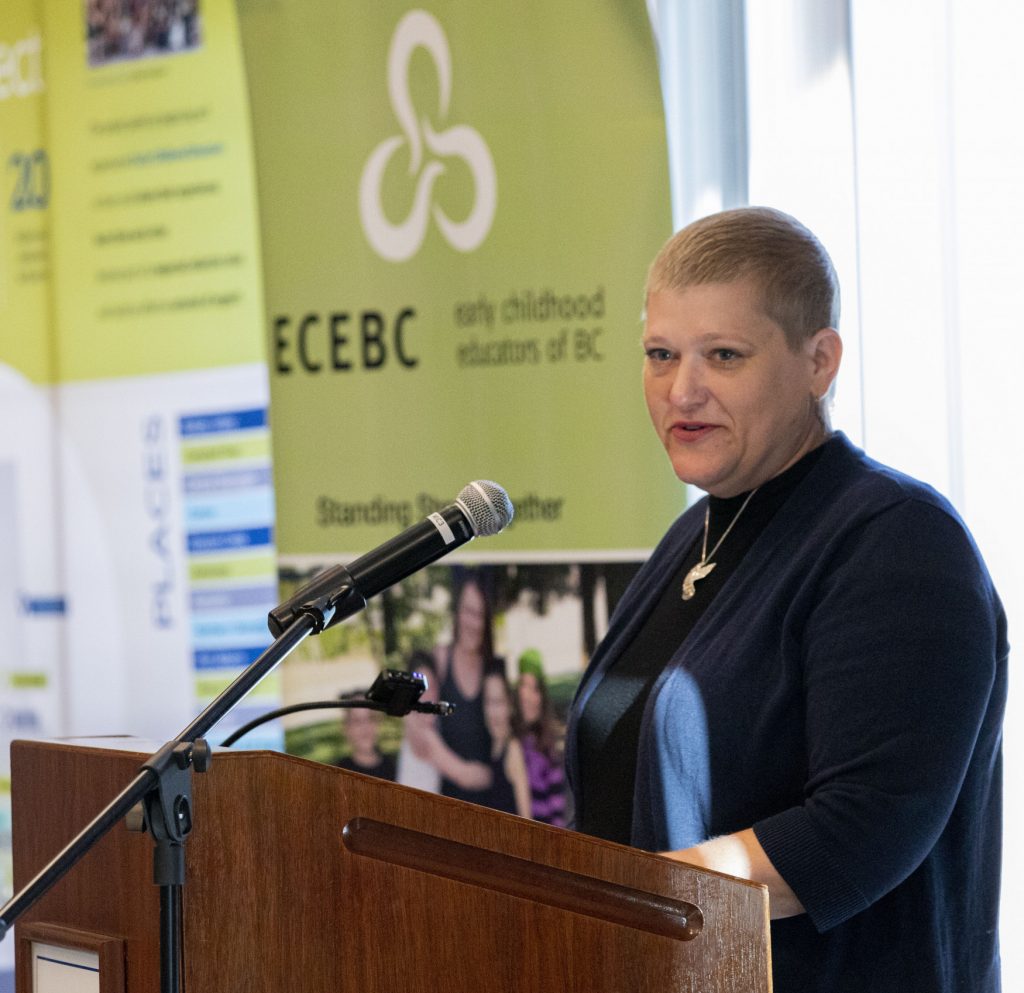 "This experience demonstrates what is possible when we support early childhood educators in the way they should be supported. This shows me what can work when you give early childhood educators the opportunity to come together to support each other. With this funding, we aim to firmly embed peer mentoring within the early childhood education culture in BC, as well as within the professional association representing ECEs in BC, the Early Childhood Educators of BC," said Doan.
"We are pleased to see recognition of the need for supports for early childhood educators, especially finding a way where they can help each other to build their resiliency and retain them in the profession," said Emily Gawlick, executive director of Early Childhood Educators of BC.
"This project is finding a way to improve retention of early childhood educators as well as raising the bar for all of them professionally as they share their experiences and learning."
Those involved with the program acknowledge the impact of funding.
"Educators talk about being the best educators they can for the children in their care and for the families," says Doan.
"What's exciting about funding like this is it recognizes that doesn't just happen. You actually need to support early childhood educators. You need to address their needs. And when you do that, the children and the families benefit. It's a win-win for everybody."