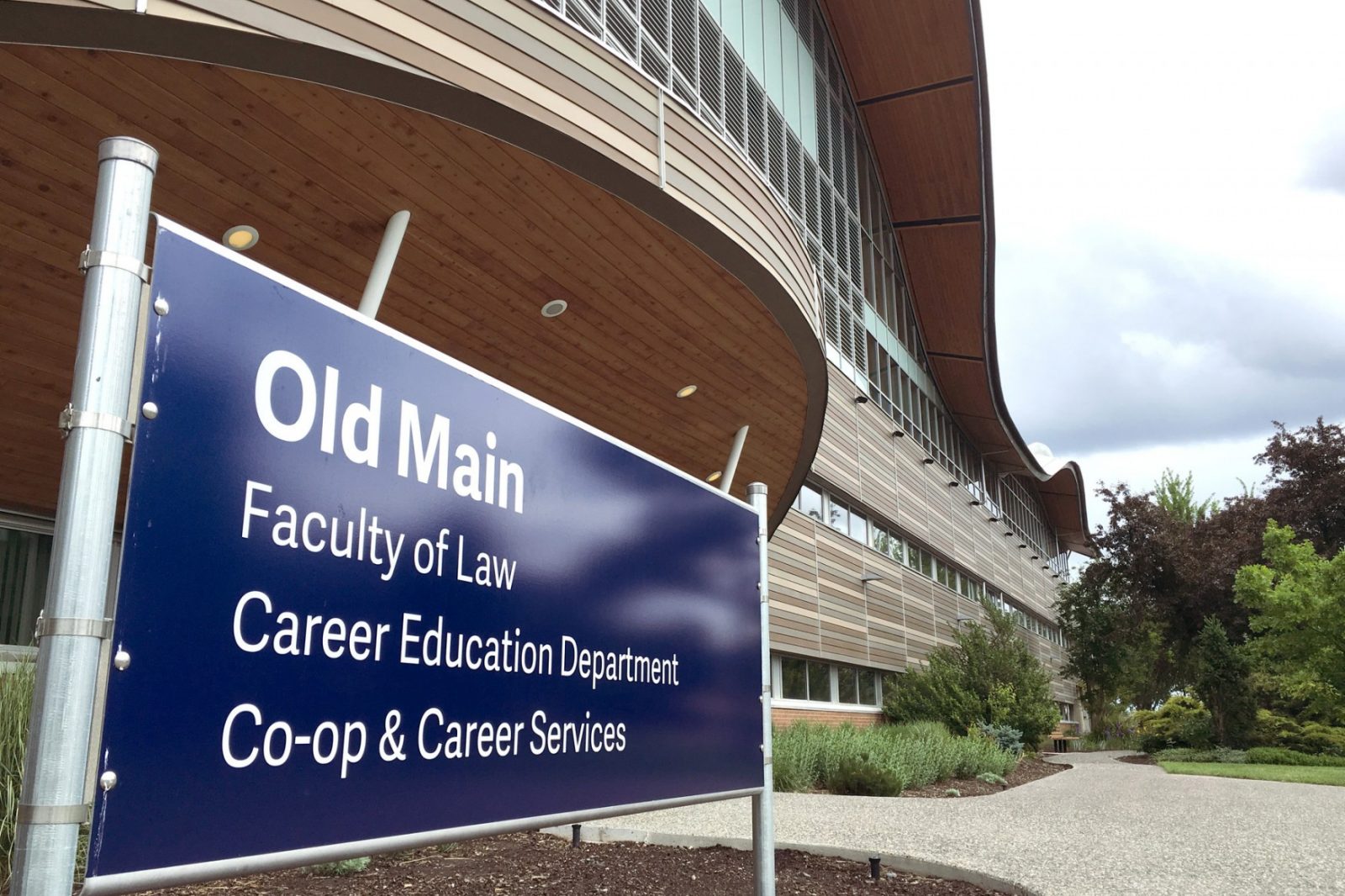 Spring Convocation 2021 was a virtual event, but there were still opportunities to acknowledge outstanding students, including those in the Faculty of Law.
Angelica Maria Kovac was this year's valedictorian. She graduated with a Juris Doctorate degree. Prior to enrolling in law, Kovac received her BA in Psychology (honours) at TRU, with a minor in sociology.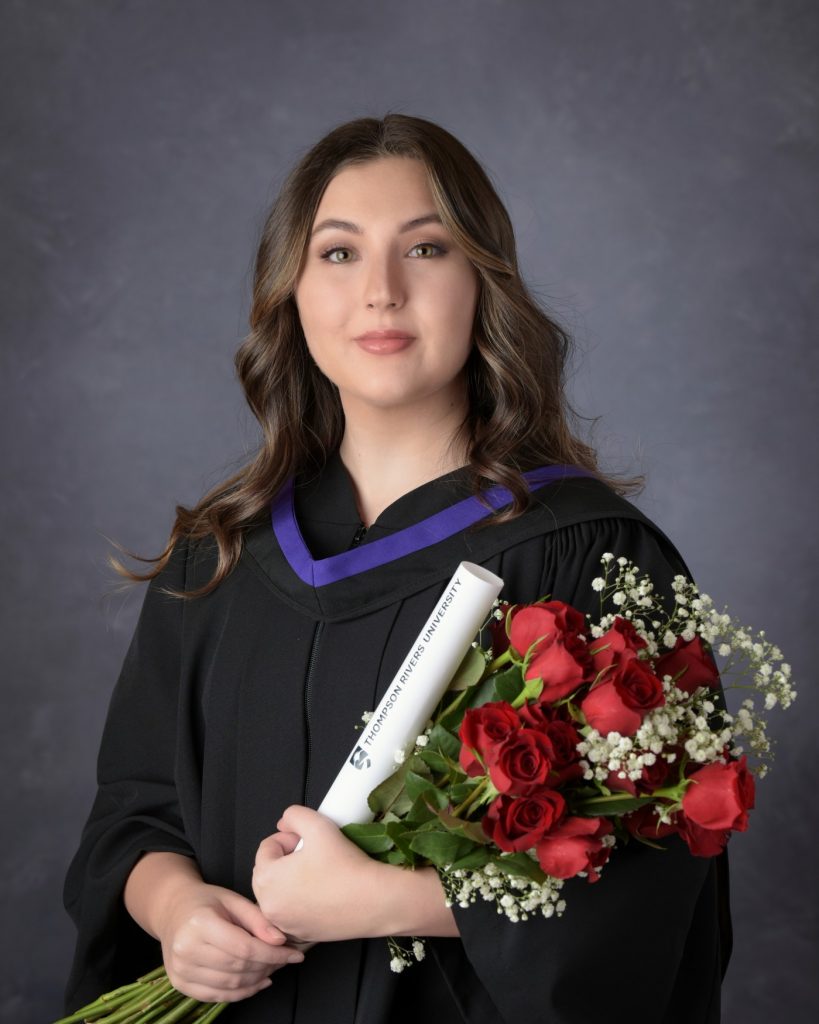 Throughout her studies, Kovac was motivated by the collegiality of TRU's law school to participate in many events, committees and classes. In her second and third years, she worked as a supplemental learning leader for Constitutional Law. Additionally, she was elected as the student representative for the TRU Law Admissions Committee and dedicated much of her third year balancing her service to this committee and participating in the Wilson Moot.
In 2018, Kovac received the Kamloops Bar Association Bursary and in 2019, she received the George Lamperson Memorial Law Bursary. She has also received Dean's Course Prizes in Constitutional Law, Indigenous Peoples and Canadian Law, and Creditors' Remedies. After graduation, she began articling at Fulton & Company LLP in Kamloops.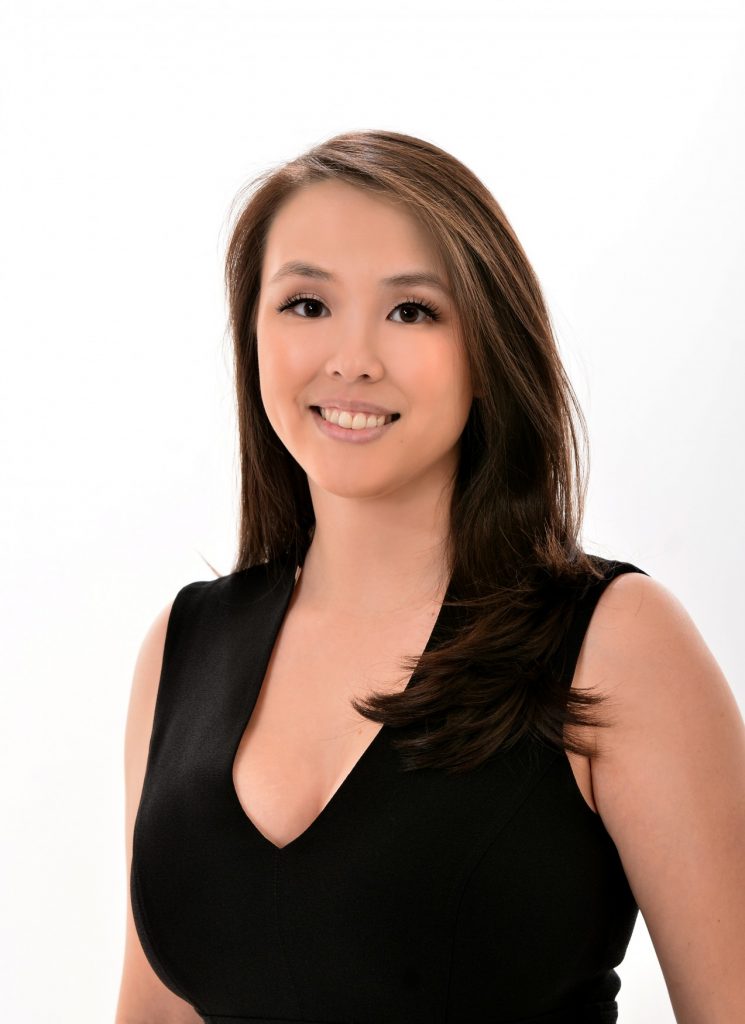 This year's Law Society of British Columbia Gold Medal winner was Paige Mueller. Before law school, she earned a Bachelor of Arts degree in history from the University of British Columbia.
Mueller worked extensively in the customer-service industry and at a medical-legal company assisting clients with personal injury litigation. Her passion for solving complex problems, coupled with her undergraduate studies of the history of law, inspired her to attend law school.
Known for her deep commitment to the TRU Law community, Mueller dedicated much of her time to student initiatives and mentorship. She volunteered with Pro Bono Students Canada, served as co-chair of the Society of Law Students Legal Conference and was an executive of the TRU Pan-Asian Law Students Society. She was a teaching assistant in the first-year course Legislation, Administration and Policy, and acted as a research assistant to Professor Spitz.
Mueller was awarded Dean's Course Prizes in Civil Procedure and Insurance Law and was a Dean's list recipient. In her final year, she represented TRU Law at the Wilson Moot and was an editor of the Canadian Journal of Comparative and Contemporary Law. After articling at Fasken LLP in Vancouver, she will be clerking at the BC Supreme Court.