Thompson Rivers University (TRU) is preparing to safely welcome students back to in-person classes on campus in Kamloops and Williams Lake this fall, with the option to continue studying online through TRU Open Learning for those who prefer taking courses virtually.
"TRU's team has been working hard to make sure it's a safe, enjoyable and energizing experience for all," says TRU President and Vice-Chancellor Brett Fairbairn. "And with the continued progress of vaccinations in BC, public health authorities assure us that we should plan to be back. What that means for you is that campus classes will be on campus, in person. And what we heard in student surveys is that that's your preferred choice."
Classrooms and other student spaces are being reconfigured over the summer, and traditional campus events that bring together the university community, like new student orientation, are being reimagined with elements of both virtual and face-to-face activities.
In-person community-building orientation activities like scavenger hunts, icebreakers and tours will help students get to know campus and meet other students, including upper-year ambassadors. These activities will be hosted outdoors with prior registration to ensure appropriate group sizes. Orientation events and activities will extend beyond the first week of classes to ensure students have information and guidance throughout this important transition to campus life.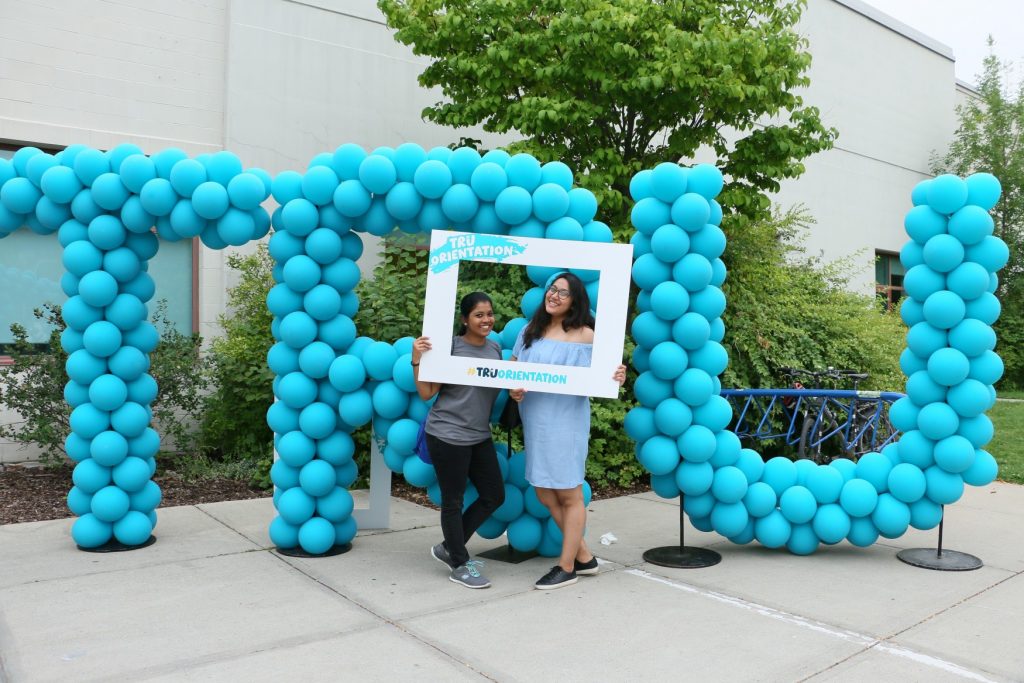 "During the first two weeks of the semester, we will have a welcome booth located outside Old Main with upper-year ambassadors to help answer students' questions, help them find their way around campus and answer any questions they have," says TRU Kamloops campus Office of Student Life Manager Julie Taylor.
Her team's goal is to make sure that students have lots of opportunities to feel welcome on campus and to find the information they need. Second-year students who experienced their first year at TRU online and are also new to campus will be invited to join orientation activities. Some elements of orientation that have seen large attendance in the past, like the annual welcome ceremony that usually attracts over 1,000 students, will be hosted virtually this year and available to access online throughout the year.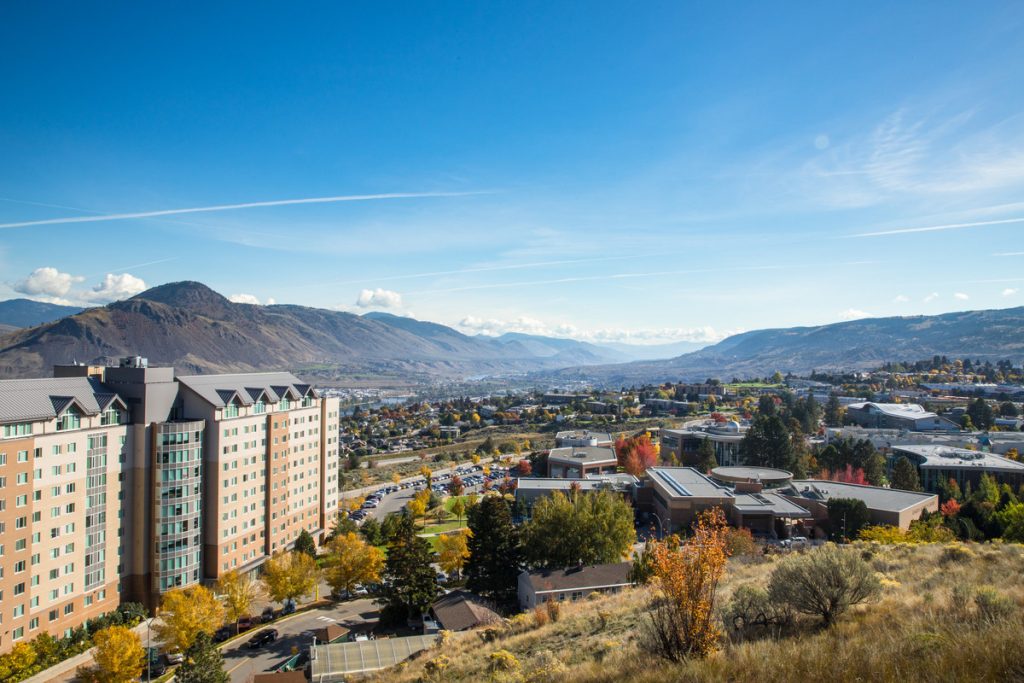 TRU's Faculty of Student Development has learned a lot about reducing barriers for students to access their services in the past year. They will continue with some online supports such as an online chat with the student services front desk and student wellness ambassadors, online appointments with counsellors and other services, and streaming workshops which will be recorded and posted online for students to access them when they most need them.
Student housing is available on the Kamloops campus in the fall, and BC's Go Forward Guidelines, expected to be released at the end of June, will give guidance on group sizes and safety precautions on campus come September.
In surveys during the 2020-21 academic year, students said while many of them need some assistance financing their education, for others, this is a large and possibly insurmountable barrier.
There is a wide range of financial supports for students to fund their education this year, and any domestic TRU student can access some level of assistance once they demonstrate financial need, regardless of whether they are pursuing a certificate, diploma or degree, on any campus or online, part-time or full-time.
"Starting university during the height of the pandemic was challenging and difficult, but at the same time really exciting because I got the chance to start my degree," says Ian Laurrabaquio, who received a First-Year Student Resiliency Award when she started science classes at TRU in fall 2020. "Receiving financial support during my first year of university made me feel like someone was invested in me."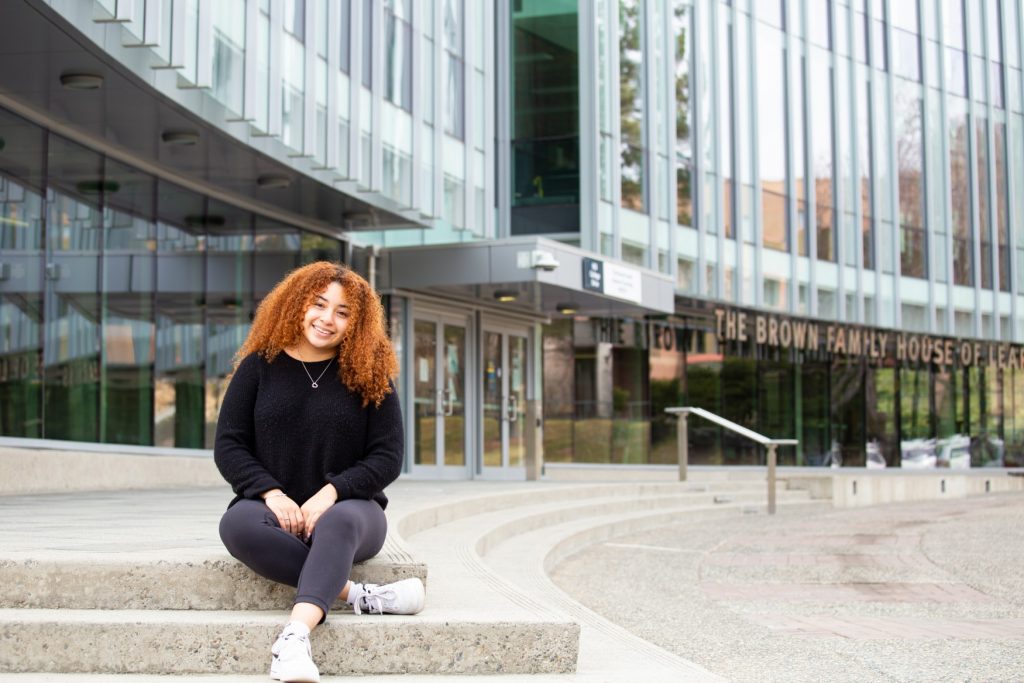 TRU's new Assurance Bursary funds a full degree for up to 100 students each year. It provides a guaranteed level of support to qualifying students for the remainder of their degree, whether they have one year left or more than three years. Combined with government student aid and modest part-time work, it ensures sufficient funding to completely cover standard educational and living costs for each year. Applications for 2021 Assurance Bursaries are already in, and the first student recipients will be getting their offers soon. A new $1-million Indigenous Student Awards endowment will be available to returning undergraduate and graduate Indigenous students beginning next summer.
The Province of BC again provided $141,000 in emergency bursary funding for the 2021-22 school year, to supplement the more than $1.5 million in donor awards TRU students receive each year. Federal grants accessed through StudentAid BC and other provinces continue to be doubled for the 2021-22 year, meaning more grants and smaller loans are available this year for students drawing upon government financial aid.
StudentAid BC grant and loans applications opened on June 14 and returning students can submit applications for TRU's general bursary and awards starting August 1 until September 17. TRU's Student Awards & Financial Aid team is available to help connect students with the funding that they're eligible for, answer all their questions, and provide guidance on creating a workable financial plan.
Find out more about TRU programs, student awards and financial aid, and apply today for the fall 2021 semester at tru.ca.