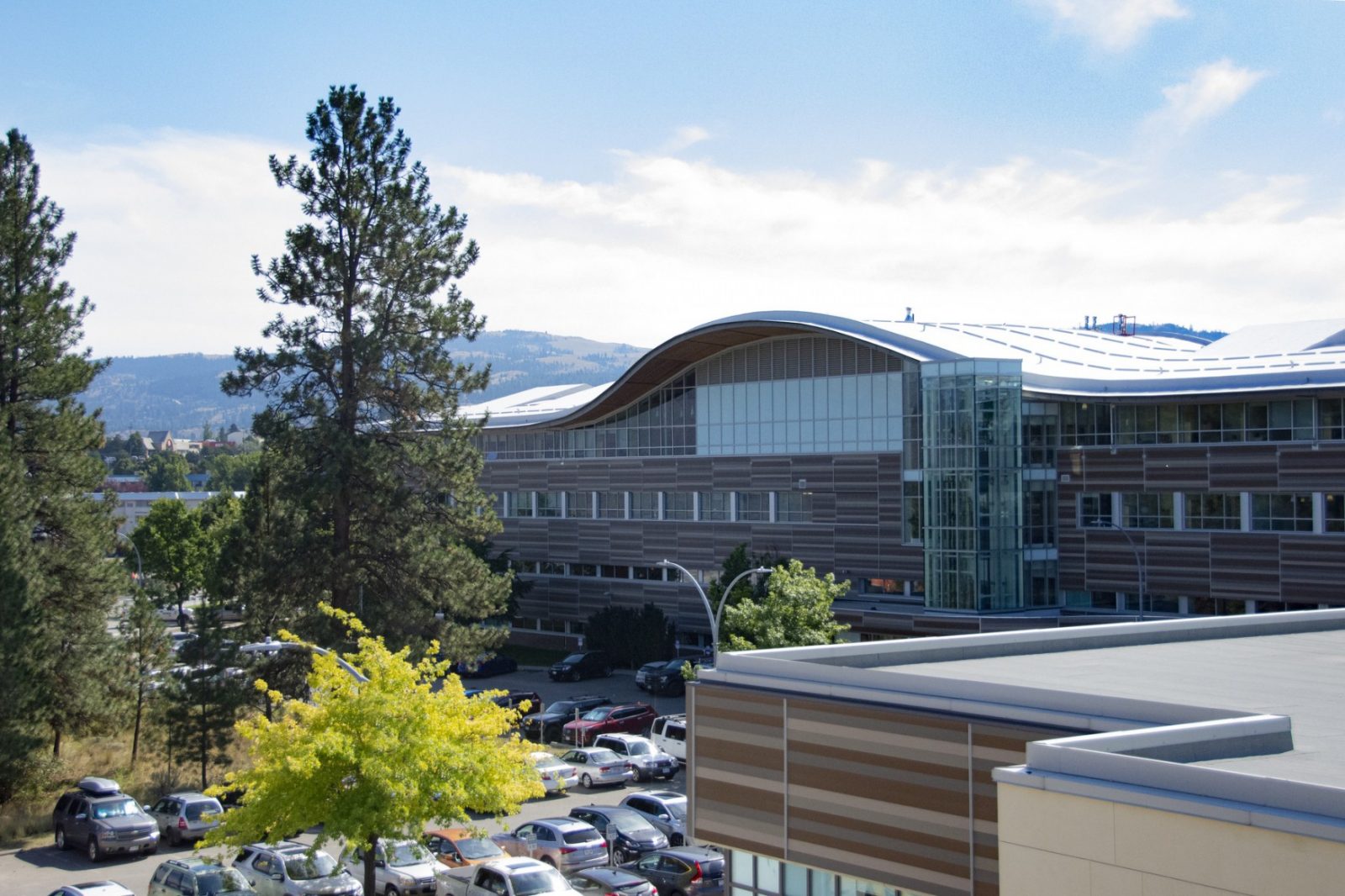 Moots are competitive simulated court proceedings, which offer a chance for Law students to practice their skills before graduation. Moots normally require students to travel to various cities across Canada, but are now held remotely due to the pandemic. In February and March 2021, TRU Law competed in seven regional and national mooting competitions. From awards, to important lessons, here are the highlights from the students who stepped up on the competitive moot teams.
Bowman Tax Moot wins top Factum award
TRU Law competed in the Bowman Tax Moot on February 26 and 27. The moot involves an appeal of a real decision by a court. This year's problem was an appeal of a Supreme Court of Canada decision on the taxation of a contact that used company shares as security, and whether the shares were a "hedge" or "speculation."
The team was coached by Monica Cheng and Ahmed Elsaghir of the law firm Blakes. This was their first year coaching the team. They used their vast contacts in the Canadian tax law world to act as practice judges for the team.
The hard work of the team members and coaches saw them win the award for Top Appellant Factum (written argument). The factum was written by Kiran Mangat (3L) and Simran Oberoi (3L), with support from team researcher Ripple Kaila (3L). The other team members, Alisha Dhanjal (3L), and Jatinder Gill (2L) also performed well at the moot. Kaila found it "an honour and privilege" to be part of such a diverse moot team.
Oberoi found the moot to be "an intellectually challenging, yet extremely rewarding experience with respect to both oral and written advocacy." Oberoi also enjoyed presenting in front of many esteemed practitioners and the feedback they provided, along with the opportunity to be involved in a case that that remains highly contested by tax lawyers.
Gill enjoyed working with a team to analyze and solve legal problems while honing advocacy skills, and found that the experience taught him to embrace the fact that "the practice of law is a long-term endeavour" with which he is willing to challenge himself.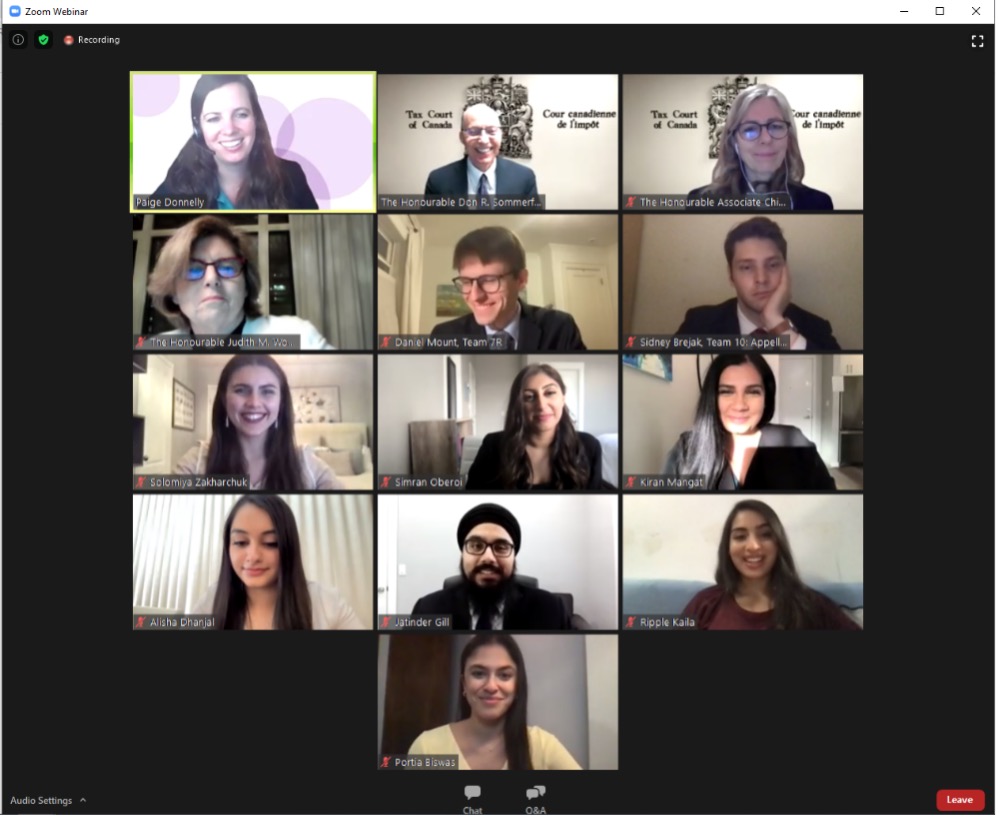 First year at Family Law Negotiation Moot
This year marked the first year that TRU Law competed at the Western Canada Family Law Negotiation Competition. Family law is a popular course at TRU Law, and a frequent area of practice for graduates. The team was coached by Amanda Winters from the law firm Farris. Amanda completed her undergrad at TRU, and has been a long-time supporter of TRU Law.
The team consisted of Jana Chouinard (3L), Kelsye Egner (2L), Kimia Jalilvand (2L) and Coralei (Correi) Still (3L). They were required to negotiate a separation that involved coming to an agreement over parenting and schooling of two children, child and spousal support, and the distribution of family property.
Still appreciated participating in the "risk-free learning environment" provided by a moot. Chouinard "picked up great tips from our coach and the judges about the importance and use of language, overcoming impasse, and how to develop your own best style in negotiations." Jalilvand found that the moot required a "delicate balance between collaborating with our opponents and knowing when to stand our ground to maintain our client's interests."
Practicing family lawyers acted as opposing parties in preparing for the negotiation. Still found the opportunity for coaching and mentorship to be "a gift personally and professionally," and asked the rhetorical question: "Who knew so many lawyers are kind and generous?"
Other TRU competitive moot teams
TRU Law also showed well at the other competitive moots. The BC Law Schools Moot argued an appeal of the recent Supreme Court of Canada decision of Uber v Heller, which examines the validity of a mandatory arbitration clause which requires arbitration in the Netherlands. The team was coached by Des MacMillan of MacMillan Knight LLP. The team consisted of Nicholas Blanchette (2L), Brett Book (2L), Candace Formosa (3L), Isabella Hernandez (3L), and Michael Stefanovic-Hernandez (3L).
TRU Law sent a team to the MacIntyre Moot. The team was coached by experienced prosecutors Don Mann and Frank Caputo. The team consisted of Michael Aviles Noguera (3L) and Jessie Schwarz (3L). Two team members acted as "shadow members," assisting with the preparation of the third-year students, and are expected to compete themselves next year: Kelly Fortune (2L) and Lauren Shenkar (2L).
TRU Law also competed at the Wilson Moot on February 19 and 20. The problem involved a person who suffered from alcoholism and as part of their conditions of release was prohibited from possessing or consuming alcohol, except at his home, and was challenging the constitutionality of those conditions. The team was coached by Sarah Chaster and Emily MacKinnon of Osler, and TRU Law alum Grace McDonell of Faskin. The team members were Angelica Kovac (3L), Tasha Lorenzen-Ewing (3L), Paige Mueller (3L), Danielle Volpatti (2L), and Laura Wynnyk (3L).
TRU Law competed in the Jessup Moot's national and international rounds this year. An article on that extraordinary experience is forthcoming.
TRU ended off this year's moot season by competing in the Kawaskimhon Moot, a non-adversarial, consensus-based negotiation moot. This year's problem focused on the establishment on a COVID-19 law in the Dumont Métis Nation. This year's team was coached by TRU Law alumni and local lawyer Chrystie Stewart, and TRU Law faculty member Nicole Schabus. This year's team members were Emily Dishart (3L), Stefan Ketter (2L), Kalista Lepka (3L), Marisa McGary (3L) and Natasha Weninger (3L).
Congratulations to all of the mooters for their hard work and success in a very unusual mooting year.