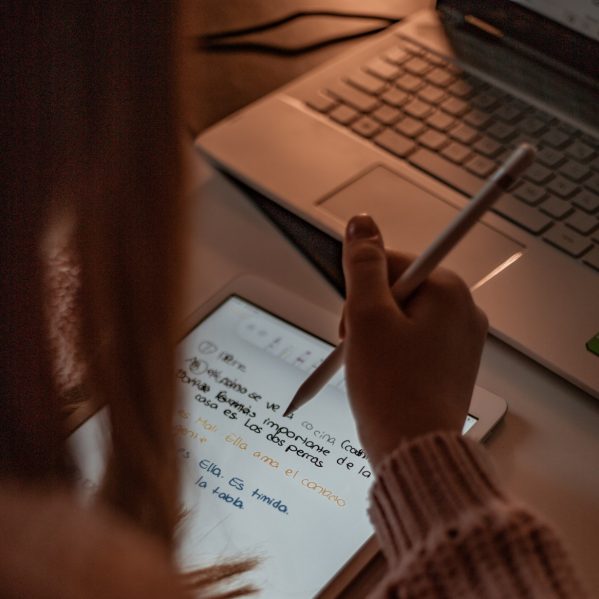 Assistive Technology Specialist Nadia Karim recommends Microsoft OneNote for taking detailed, organized and easily accessible notes.
I'll be honest. I am someone who has clung to handwritten notes for longer than I'd care to admit. It wasn't until I discovered an app called Microsoft OneNote that I realized how much more effective my notetaking could be. OneNote is a free digital notetaking app that is available on all platforms. It uses an organizational hierarchy, making it easy to arrange your information, much like you would within a physical notebook. The great part about OneNote is that you can customize your notes to fit your needs and easily access all your ideas from your phone or computer.
Check out this video to learn more about OneNote:
Create a structured notebook
OneNote is cloud-based and allows you to store all your notes in one convenient place that's accessible on any device. You can arrange your notes in a creative and personal way, creating a system that works for you. Much like a traditional paper notebook or binder system, you can create different notebooks, each with many different sections, pages, and subpages.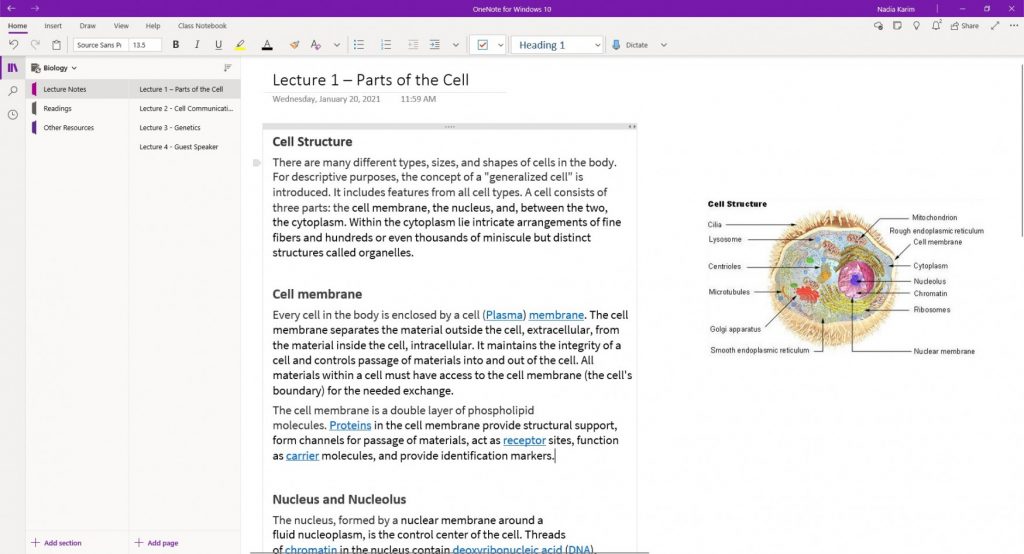 Search within notes
Using the search feature is a quick and convenient way to locate information within your notebooks. You can also add tags to your notes to easily categorize and group relevant information.
Format and edit notes
There are a plethora of ways you can format and customize your content to best suit your needs. Some of my favourite tools include:
View: Customize your page preferences, including background colours, page size and rule or grid lines.
Draw: Sketch out ideas, handwrite your notes or annotate your documents. This is especially useful if you're using OneNote on a tablet.
Insert: Add images, equations, links, attachments, audio files and more to supplement your notes.
Web clipper: Using the OneNote browser extension, you can save anything from the web to your OneNote account. This is great for saving pieces of information for later and accessing it from any of your devices.
Although these are some of my favourite ways to use OneNote, this is only a very brief overview. There are many more features to explore in this program, and I encourage you to try it out and see for yourself! Microsoft offers some great videos to help get you started.
To learn more about helpful apps, check out the Remote Learning Tools resource guide.