KAMLOOPS – The City of Kamloops and Thompson Rivers University (TRU) are pleased to announce the appointment of Dr. Cheryl Gladu as the new Researcher-in-Residence (RiR), marking the start of a three-year pilot project that will provide valuable research to benefit the community.
The RiR program, approved for Mitacs joint funding, is an initiative between the City and TRU, which was developed under the memorandum of understanding that was renewed last fall. The program is an opportunity for TRU faculty and students to apply their expertise to City-driven research projects and to co-develop solutions based on community participation and dialogue. The research could result in changes to City policies, bylaws, and internal processes or the creation of new services, programs, and partnerships.
Supported by five research interns, Dr. Gladu will work closely with the City to identify annual research projects that have a direct impact and relevance to the community. Anticipated areas of research and policy development could include economic recovery from COVID-19, response to vulnerable population needs in the community, and future planning for the cultural sector.
Dr. Gladu was selected from an international pool of applicants. She has an interdisciplinary Ph.D. from Concordia University's Independent Program and has been teaching at TRU since 2019. Dr. Gladu brings over a decade of experience in teaching and research, with a focus on collaboration in her studies and her practice (see bio below).
"I am excited about the prospect of engaging in very applied research that addresses real problems, in real time, with people from across the community, and I am excited to begin learning together. When you are dealing with such complex problems with the goal of a healthier community, you really must be able to engage in productive and iterative dialogues," said Dr. Cheryl Gladu.
"This initiative is a testament to the intent and efforts of the memorandum of understanding to identify and pursue opportunities for collaboration. The research that Dr. Gladu and her team will undertake will inform solutions to pressing challenges facing the municipality and the region and provide local opportunities for TRU students to gain real life experience," said Mayor Ken Christian.
"This is a threshold moment for the university and the City, and a culmination of the work we have been doing together for the past 20 years. This is not just about making the research resources of the university available to the City, but rather it is about working together and co-creating solutions to real world problems. The new Researcher-in-Residence initiative is all about enhancing the impact of our collective research power," said Dr. Will Garrett-Petts, TRU's Associate Vice President, Research and Graduate Studies.
The RiR initiative is jointly funded by the City and Mitacs, a not-for-profit organization that fosters growth and innovation in Canada by solving organizational challenges with research solutions from academic institutions.
About Dr. Cheryl Gladu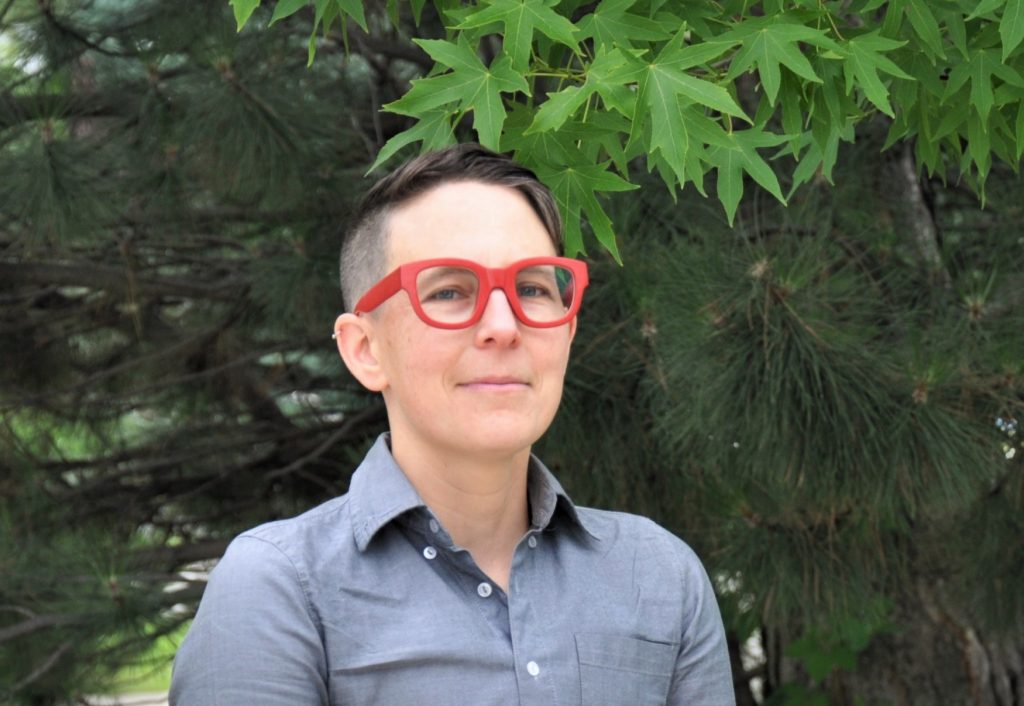 Cheryl Gladu, Ph.D., MBA, is the Researcher-in-Residence Postdoctoral fellow at TRU. Cheryl has an interdisciplinary Ph.D. in Design and Management from Concordia University. In addition to being curious about nearly everything, she studies how people co-create systems and structures for simpler yet richer lives and, to that end, has investigated collaborative housing communities. Before this work, she co-created and managed a small upstart green real estate development company that developed Canada's first net-zero multi-unit residential building using a unique integrated design process. In addition to her research, Cheryl has over a decade of experience teaching, with a primary focus on creativity, innovation, and entrepreneurship.

Learn more about graduate and undergraduate internship opportunities for the Researcher-in-Residence program.

–30–

Michele Young, Manager, Communications Content University Relations, Thompson Rivers University 250-828-5361 | micyoung@tru.ca