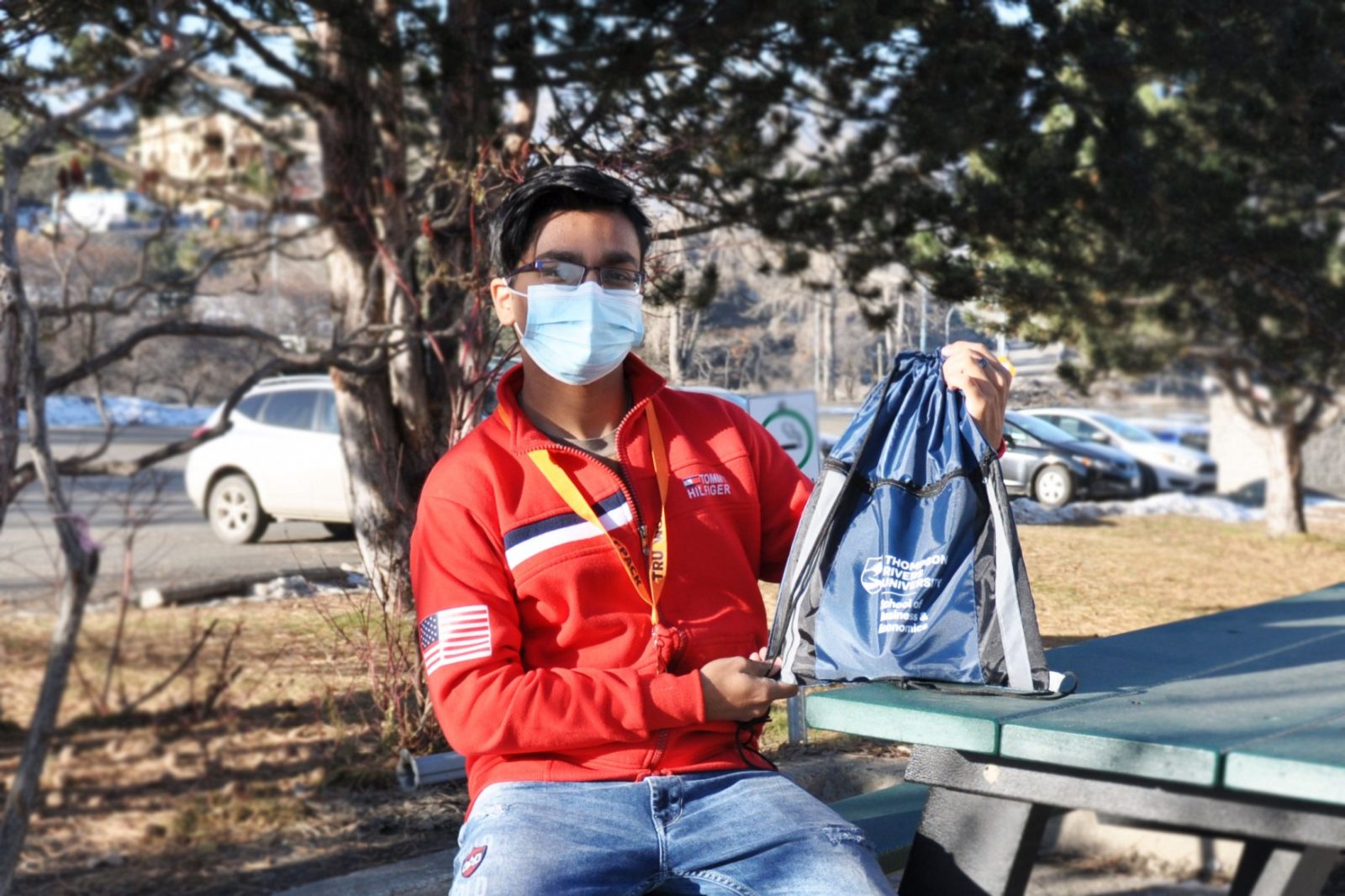 A TRU School of Business and Economics (SoBE) golf ball may be putting its way across a Kuwait green after a prize package narrowly missed being delivered to a student now studying in Kamloops.
Like many students, Subham Malik looked forward to arriving in Kamloops last fall to start his Bachelor of Business Administration; however, the COVID-19 pandemic changed his, and many other international students', travel plans.
Prior to the start of the semester, Subham won SoBE's BC Day contest on Instagram, a package of SoBE-branded gear, including a golf tee and ball set. Typically, students pick up prize packs on campus and Subham's waited for his arrival.
Then travel was postponed and Subham started his first TRU semester online.
"My travel got delayed and I had to do an entire semester online from a different time zone, which wasn't easy," said Subham. "I had finals at 3 a.m. and 4 a.m."
Despite the challenging schedule, he never forgot about his prize package and requested to have it shipped to his home in Kuwait. This was no simple feat considering staff were all working from home. But, in early November, the package embarked on its journey.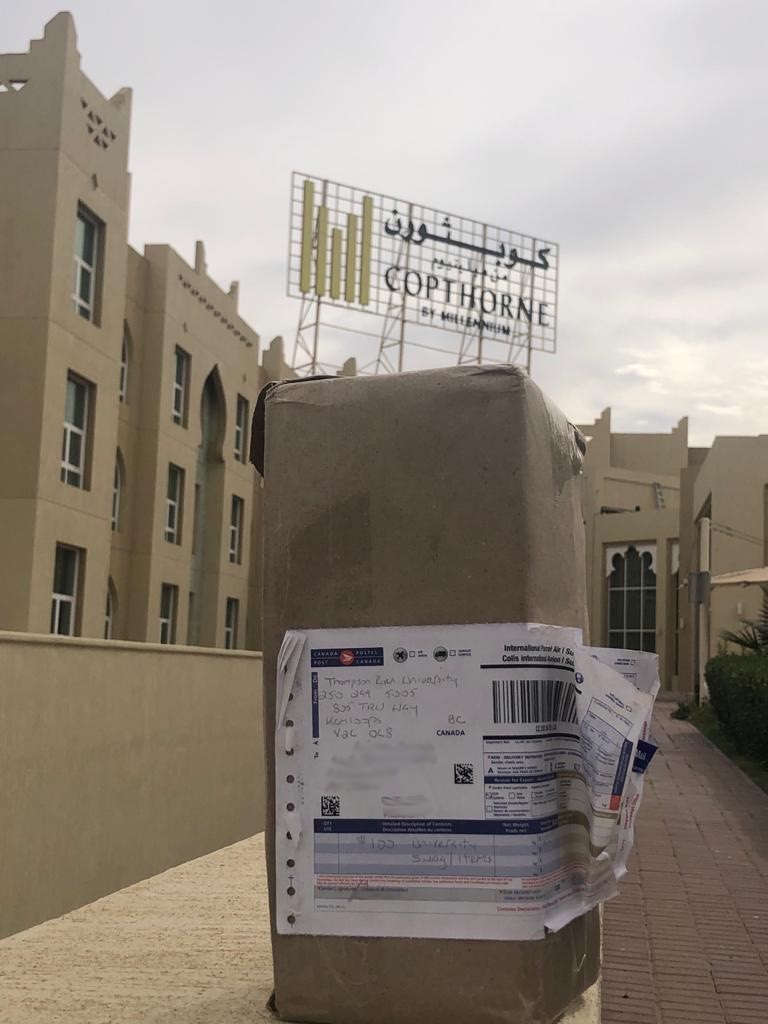 Meanwhile, things started to look better for travelling to Kamloops for school, and Subham prepared to come to campus…just in time for his first Canadian winter. His arrival began with two weeks' quarantine.
On the first day of classes in January, he received a message from his family in Kuwait–his prize package from TRU had arrived! Subham was devastated. Having the package shipped back to Kamloops could take months, so he contacted SoBE.
A replica of Subham's original prize was delivered to his new residence. Outside in -8˚C, Subham beamed. After months of waiting and uncertainty, his SoBE swag was in-hand!
Learning virtually isn't ideal for everyone and many students are still at home waiting to travel to campus to study in-person and make new friends. For those feeling anxious about what it will be like when they finally get here, Subham says he's enjoying how quiet and peaceful it is in Kamloops.
"I've lived my entire life in cities and apartments, so this is a getaway. I love it here. And the people here at TRU are so friendly and nice. I was nervous moving to a new country, but I don't think I have anything to worry about," he said.
Hopefully, Subham will get the opportunity to test out his golf balls and tees at a local course this summer. The original prize package remains with Subham's family in Kuwait.
Stay up to date with TRU's COVID-19 response.