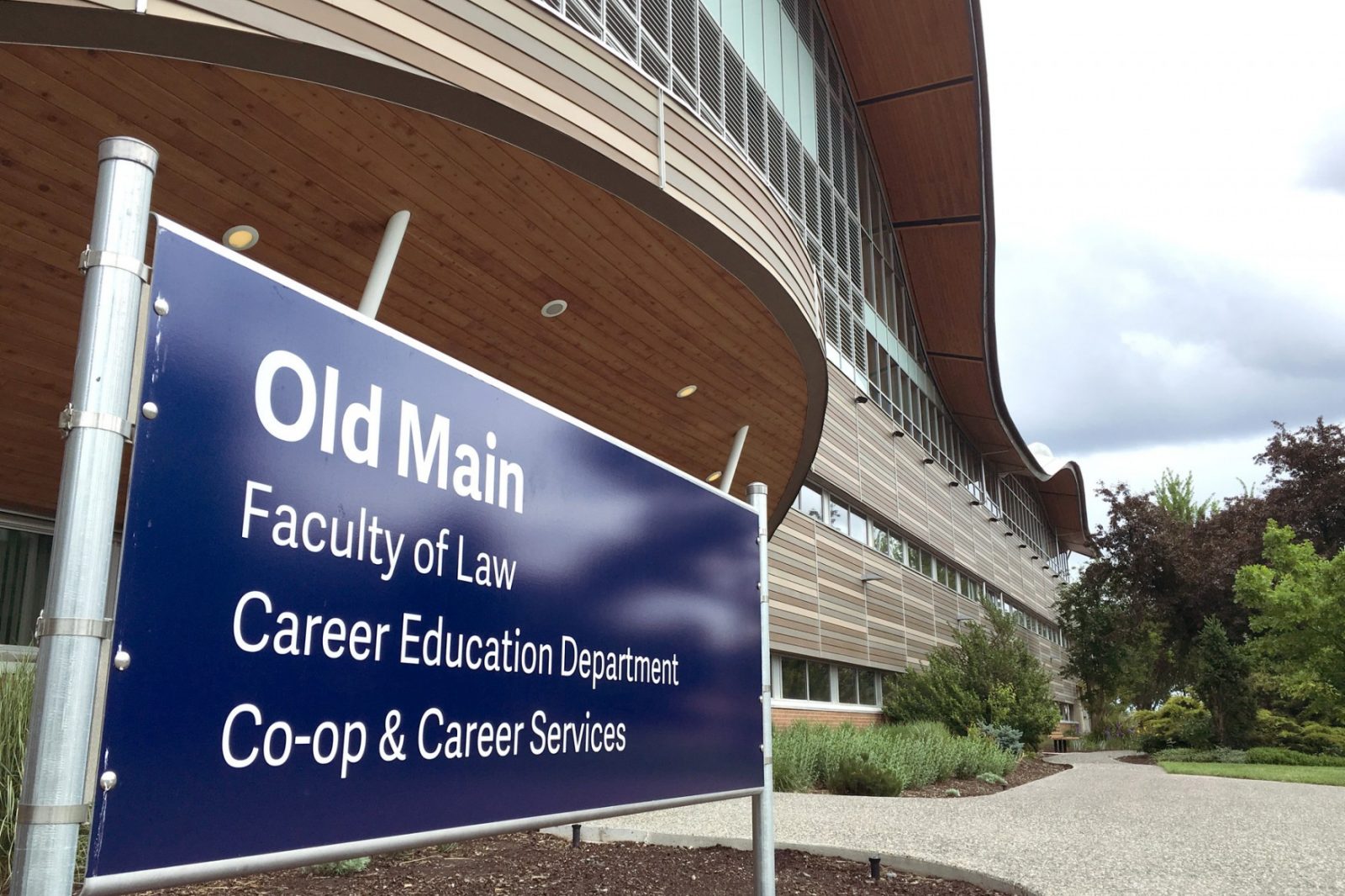 Angela Tenisci and Jesse Patrao are life-long sports fans and second-year students at TRU Law. They recently had the opportunity to combine their love of both sports and law at the National Sports Law Negotiation Competition 2020 (NSLNC). Normally, the NSLNC is held in San Diego, California but, due to COVID-19, this year's competition took place virtually—over Zoom—on October 10.
The NSLNC, which is hosted and organized by the Center for Sports Law and Policy at the Thomas Jefferson School of Law in San Diego, gives law students a realistic experience negotiating matters related to the modern sports law industry. Student competitors must negotiate fictional disputes before a panel of judges and each team must negotiate two different sports law scenarios. The first scenario required Tenisci and Patrao to represent the National Basketball Players' Association (NBA) in a negotiation to expand the NBA playoffs. The second scenario required the duo representing TRU Law to represent the National Collegiate Athletic Association (NCAA) in a negotiation with the United States Senate to draft legislation that would provide college athletes with payment for name, image and likeness endorsements.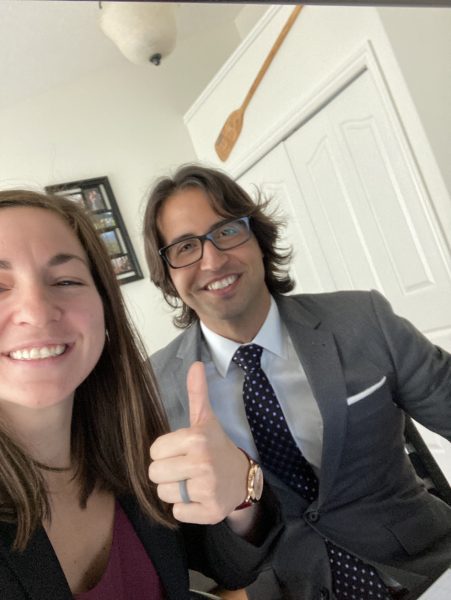 To prepare for the NSLNC, Tenisci and Patrao had to learn a lot about the NBA and the NCAA, and how to negotiate effectively. Prior to the competition, the two TRU Law students had no formal negotiation experience so TRU Law Associate Professors Jon Heshka and Ryan Gauthier stepped in to provide coaching to the law students. Additionally, the week before the NSLNC, Tenisci and Patrao called on their TRU Law classmates to help prepare them through mock negotiations. Tenisci and Patrao also found it helpful to complete a few practice negotiations on the appropriate platform—in this case Zoom—in preparation for the online competition.
The coaching and practice paid off—the duo represented TRU Law well in the NSLNC, performing strongly in both of their rounds.
"After the competition, we both had a moment of relief mixed with a rush of adrenaline," both Tenisci and Patrao said. "It was cool to see how far we had come from just a month prior when we could barely figure out the other side's main interest. It was also a rush we both hadn't felt since playing competitive sports."
While the NSLNC was the first online moot—a court hearing simulation—of the school year, it will not be the last. TRU Law students are preparing for more competitive moots that will be held virtually this year. Tenisci and Patrao think it's a great opportunity that students shouldn't pass on.
"If you are thinking about mooting in your upper year, you should," both Tenisci and Patrao said. "The competition has easily been one of the highlights of our time at law school."
"From the coaches to our peers during mock negotiations, to the judges, to our opponents, to our partner, we learned a ton. It also provided an opportunity to get to know two professors and pick their brains a bit. I went into these negotiations with a classmate and came out of them with a great friend."