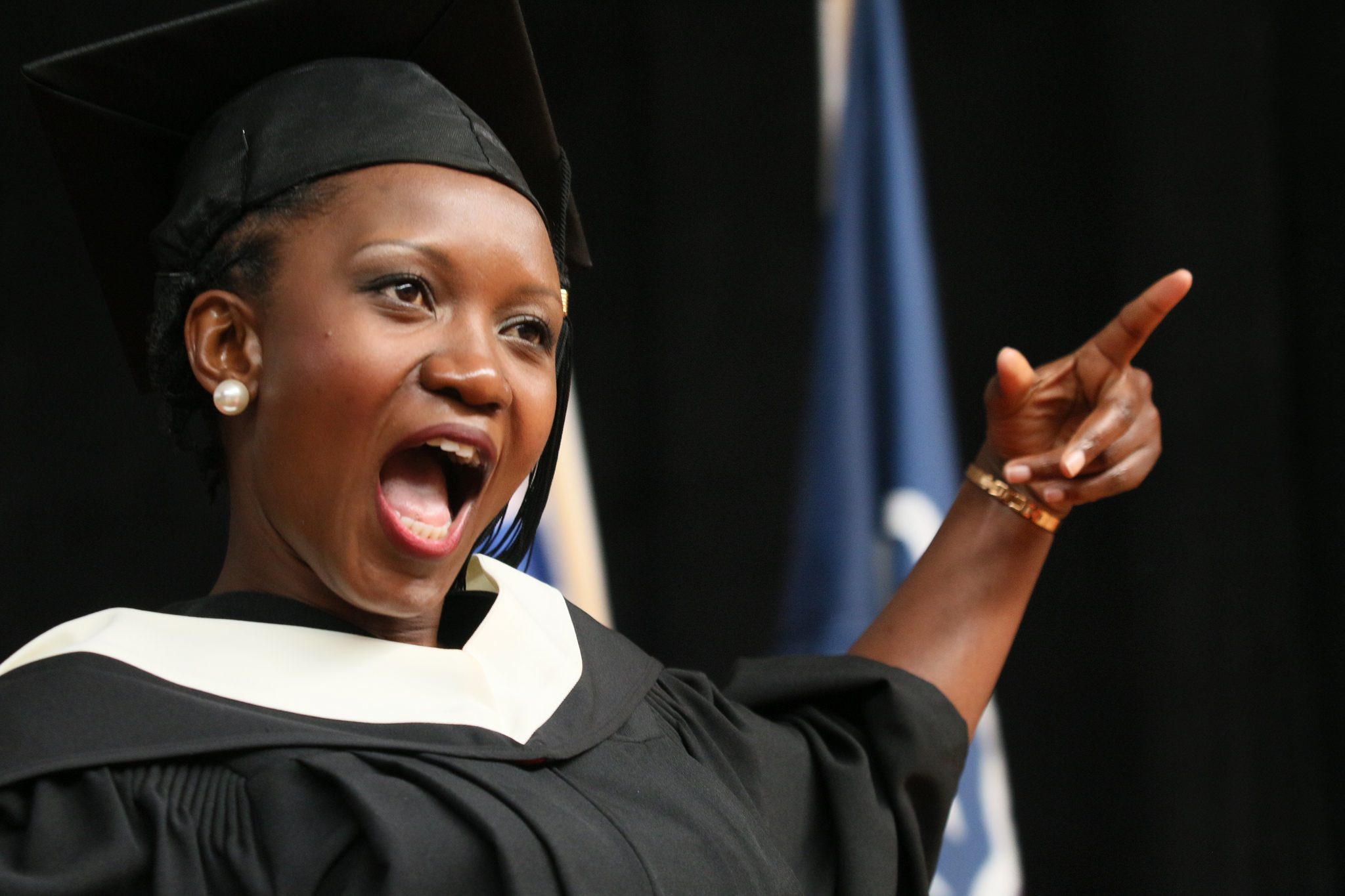 Congratulations, class of 2020, you did it!
Despite the challenges of COVID-19 and navigating the final few weeks of classes, you persevered and completed what you set out to do, and you're better for it. The world is better for it. We loudly applaud you.
Take the time to celebrate, whether that's face-to-face at a safe distance, or online with virtual hugs and high-fives.
In the days ahead, we hope you will use your education to make a difference in the world, however you choose to define it. Small acts of kindness do make a difference. Involvement in your community makes a difference. Commitment to family and friends makes a difference. Trying to do your best each day truly makes a difference.
---
Virtual Convocation for international graduates—June 23, from 7–9 p.m., PST. RSVP here
---
By the numbers
What follows is a by-the-numbers look at this year's Virtual Convocation Ceremony.
3
hashtags for social media. Use one or both when posting congratulations, photos and video: #trugrad, #trugrad2020, #mytru
2,700+
credentials being presented to more than 2,600 graduates for their accomplishments, whether it's having completed their university entrance requirements, certificates, diplomas, bachelor's and master's degrees. These numbers include those attending the Williams Lake campus and those completing through Open Learning's online or distance options
175+
graduating with distinction. These students completed co-curricular credentials in areas like leadership, global citizenry and environment and sustainability.
120+
different programs spanning all schools and faculties: adventure studies, arts, business, culinary arts, education, law, nursing, science, social work, tourism and trades.
40
countries are represented by the spring 2020 class.
30+
graduating with Co-operative Education distinction. This means they did three work semesters if enrolled in a degree program, or two if in a diploma.
8
Valedictorians
17
recipients of a TRU medal for achieving the top marks in their program.
2
One survived the BC residential school system, the other survived a Nazi concentration camp. Elder Mona Jules and Vera Schiff have led very different lives, but they share unshakable perseverance and an understanding that education can lift-up our culture and our world. Read more
1
territorial acknowledgement
Indigenous blessing 
multi-faith prayer
---