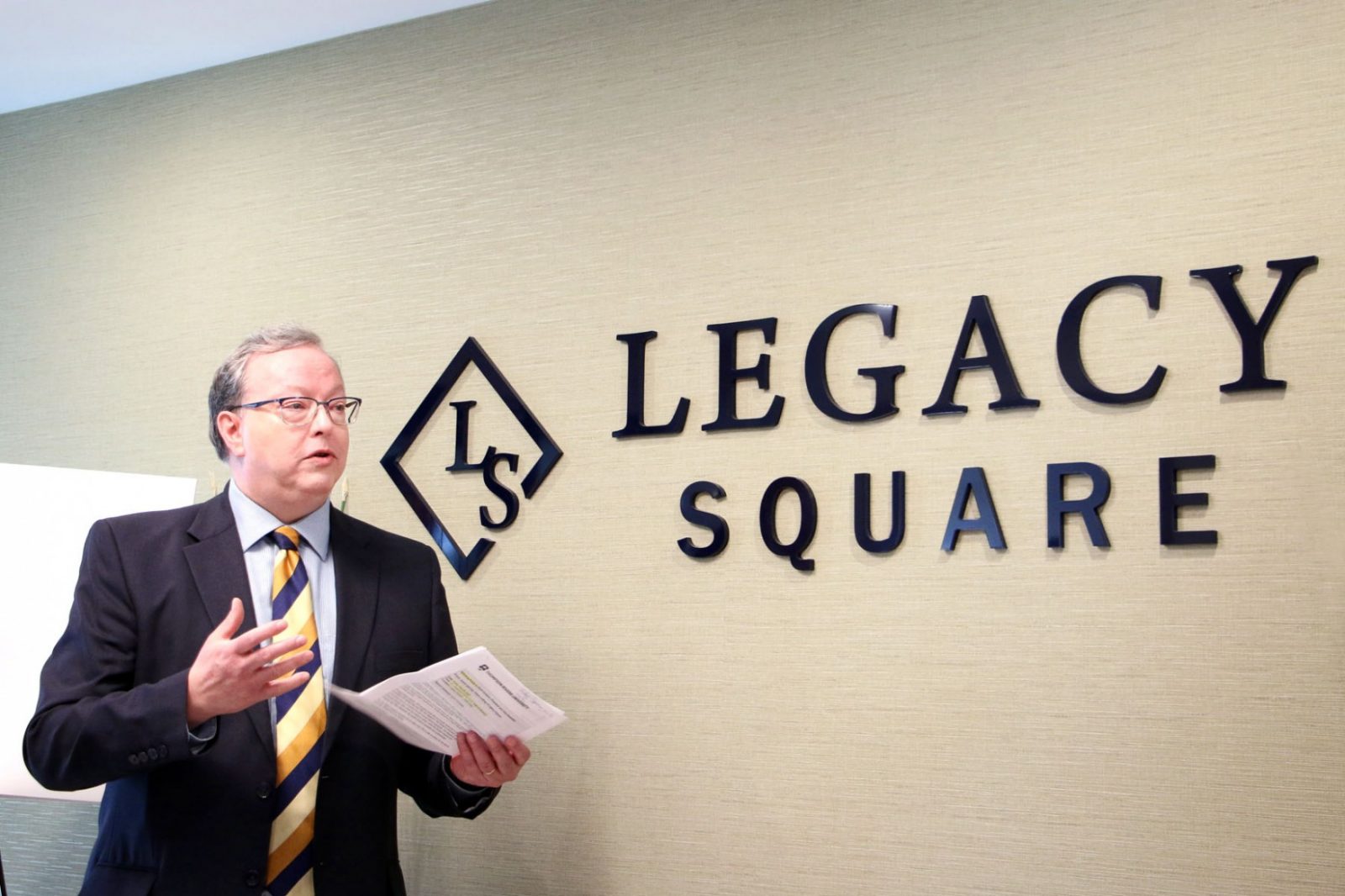 Thompson Rivers University President Brett Fairbairn joined other dignitaries Friday for the official grand opening of Legacy Square, the first residential project to be complete through The Reach.
"It's wonderful to see our vision of a university neighbourhood take shape with the completion of Legacy Square and other buildings underway," said Fairbairn. "Universities are part of the surrounding communities, and having many people living on campus, not only current students, makes that connection and makes the campus an even more lively and interesting place."
Legacy Square, developed by the Kelson Group, is a 77-suite rental building situated on the university's Kamloops campus and is one of four projects announced by the TRU Community Trust (TRUCT) since 2017. Established in 2011, the trust oversees development of university property not designated for academic purposes.
"Legacy Square is only the first building to be completed within the Reach neighbourhood," said TRUCT President Jennifer Stites. "Over the next 20 years, The Reach is expected to become home to 3,500 residential units, complete with restaurants, offices, retail and commercial space. A destination for the broader Kamloops community to visit and enjoy."
In addition to transforming the university into a place where people can live year-round, The Reach provides TRU with funds that will directly support students and research for years to come. These funds are endowed, meaning they will generate funds in perpetuity for the university.
During the official grand opening, Fairbairn noted that as of this year, TRU is beginning to see the first fruits of The Reach with $31,000 in bursaries and scholarships distributed to students in need by the end of March, and $40,000 marked for research. These amounts are anticipated to more than double within a few years as endowment funds grow.
In addition to opening Legacy Square, Kelson Group announced the development's "sister" apartment building—Liberty Pointe—a five-storey, 42-suite multi-family development already under construction at TRU just a few hundred metres away.