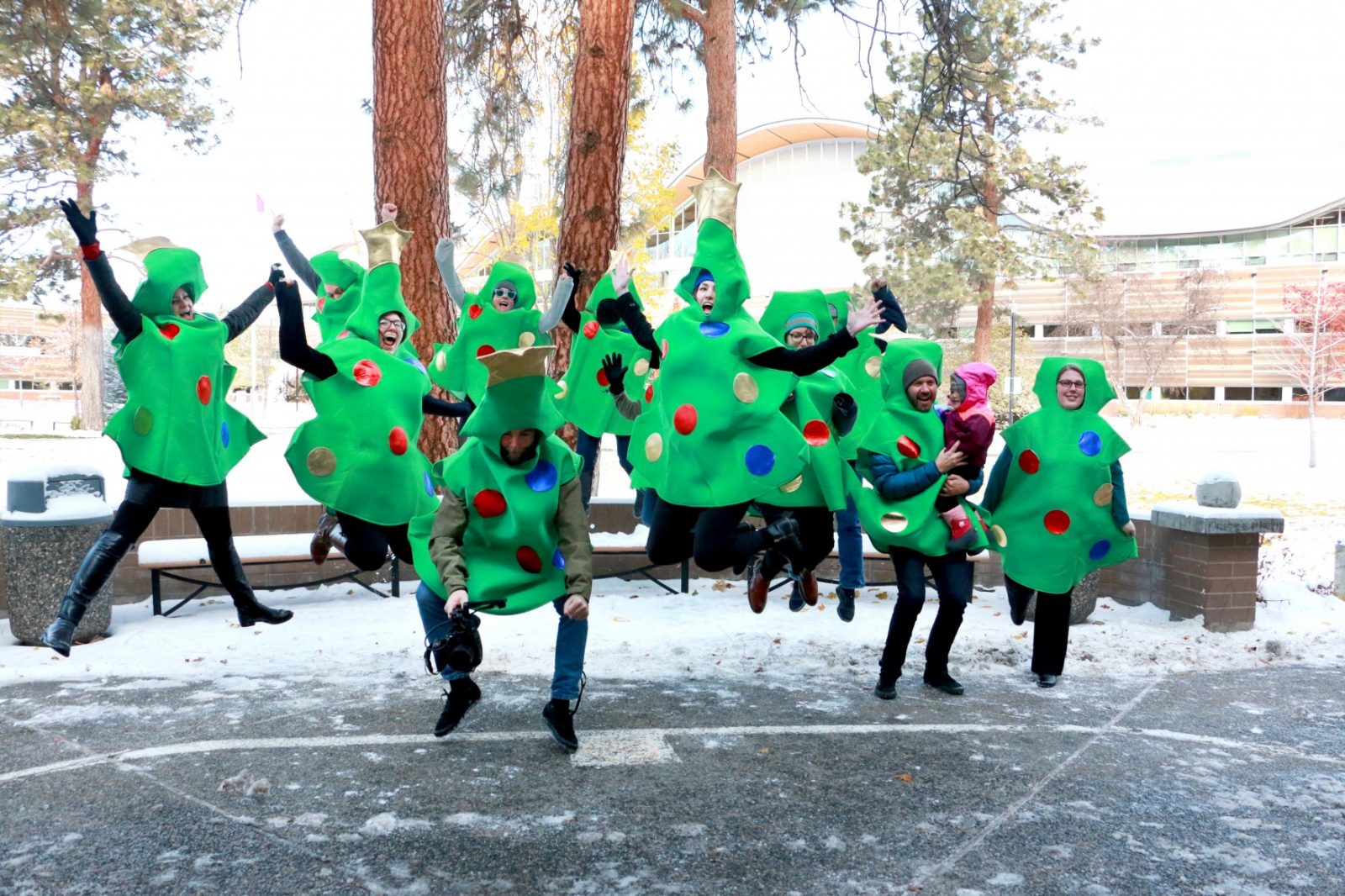 TRU is proud to be the title sponsor for the annual Kamloops Santa Claus Parade for the third year running. The parade will take place on Sunday, Nov. 17 at 4 p.m.
This year we're looking for 40 energetic participants to take part in our Christmas Tree Boogie! Come join the festivities, decorate your own tree costume with twinkling lights and be part of TRU's dancing forest. We'll be kicking off the parade this year rather than ending it, which means less of a wait than in past years.
We are also looking for four more people to be judges at this year's parade—so bring out your inner Simon Cowell and take part in this fun experience.
Please RSVP to Kendel Lavallee before Nov. 1 if you're interested.