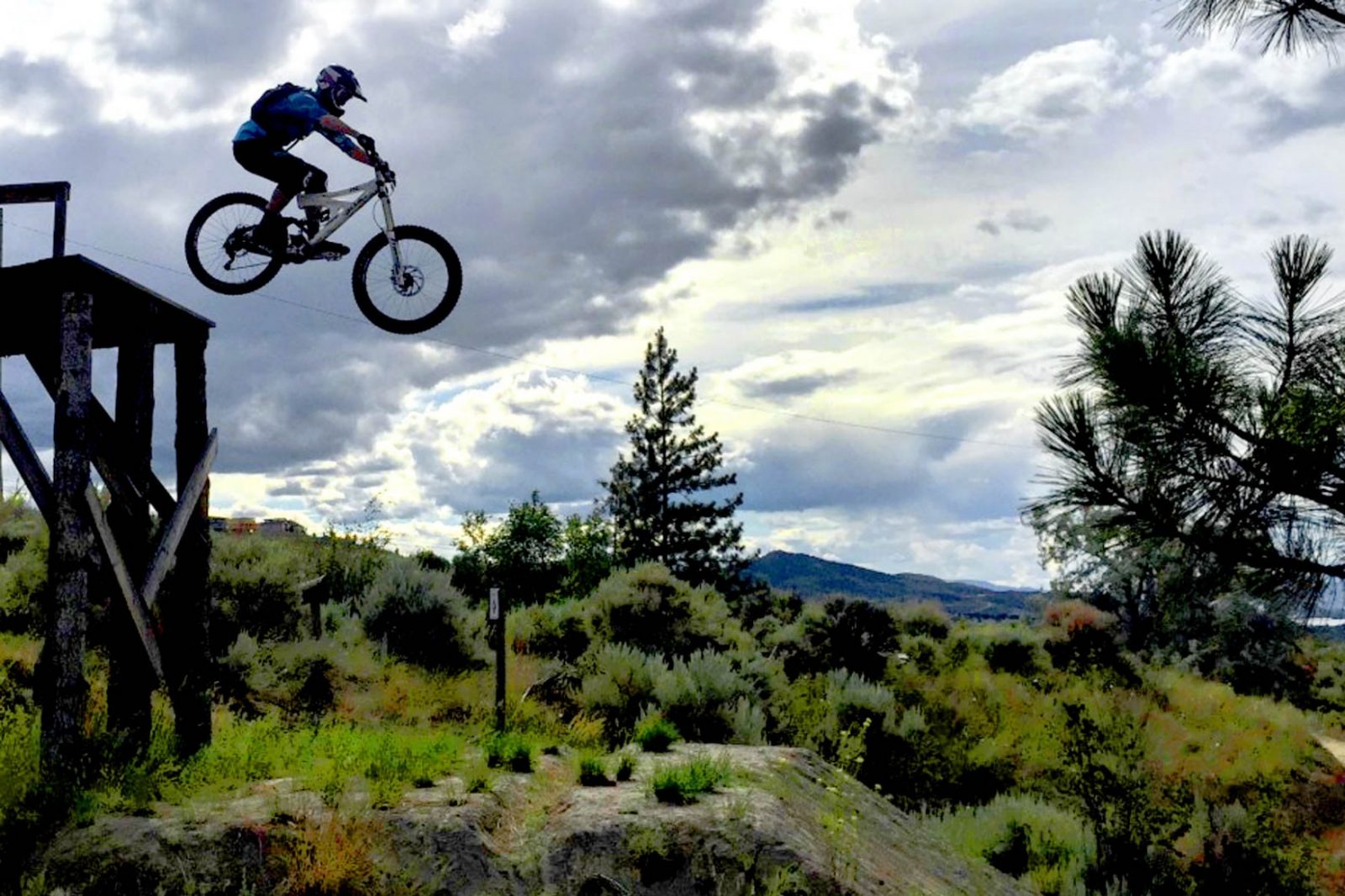 Kamloops is located in the heart of BC's central interior—a city that often gets overlooked, but for sport fans, fitness lovers and recreation enthusiasts, it's the under-the-rader destination that dreams are made of.
If you are looking for a university town with opportunities to stay active and entertained all months of the year, look no further than Kamloops and TRU.
Not only does TRU boast many paths to learning—on-campus and online, in and out of the classroom, across programs, even around the globe, leading to careers in trades, healthcare, hospitality and technology, entrepreneurship, law, science, social work or the arts—TRU also has some of the most rich sport and recreation opportunities outside of the classroom.
Top reasons TRU students love Kamloops:
The WolfPack
TRU's sports teams, the WolfPack compete in basketball, volleyball, soccer, swimming and cross country in Canadian U Sport league. Our baseball team competes in the Canadian College Baseball Conference. Games take place throughout the year and provide a fun night for sports fans
The Tournament Capital Centre
This is a fantastic facility featuring a large gym, outdoor and indoor tracks and the Aquatic Centre is a facility within the Tournament Capital Centre that features a 50m long-course and 25m short-course pool, complete with 1m, 3m and 5m diving towers. After splashing in the pool, relax in two large hot tubs, a sauna and steam room. The TCC is also the home of the TRU WolfPack.
TRU Fitness classes
Campus fitness classes are free for TRU students and staff. Registration is not required; however, classes are on a first come, first serve basis. All campus fitness classes take place in the Fitness Studio (Lower Level of the TRU Gym). Please be advised that classes are subject to change based on instructor availability.
Major sporting events
Known internationally as Canada's Tournament Capital, Kamloops has been synonymous with a multitude of world-class sporting events. With a wide variety of outstanding venues, strong athletic culture and a knowledgeable and enthusiastic volunteer base. Some big events include: BC Lions training camp, BC Enduro Series, Kamloops International Bantam Ice Hockey Tournament and the Kamloops International Baseball Tournament.
Kenna Cartwright Park
At almost 800 hectares, Kenna Cartwright Park is BC's largest municipal park. Pull out your hiking footwear, trail shoes or mountain bike for the more than 40 kilometres of nature trails and their panoramic views of the city, the valley, Kamloops Lake and the south and north Thompson rivers. Being a four-season park, it's a perfect place during the snow months for a snow shoe outing.
Kamloops Bike Ranch
Kamloops is a mountain biker's heaven. The Kamloops Bike Ranch is a 26-hectare area located in terraced and gullied silt bluffs, and open grasslands between Valleyview and Juniper Ridge neighbourhoods with an elevation change of 132 m over its 1.1 km length. Kamloops has a worldwide reputation in the sport of mountain biking and the ranch is a world-class mountain bike facility for residents and visitors.
Sun Peaks
Ski, bike, hike and ride at Sun Peaks Resort just a short 45 minute drive from the city centre.
Sun Peaks' 4,270 acres covers three skiable peaks, each with its own personality. With each mountain easily accessible from the village, you can ski all peaks in the same day or stick to the mountain area you love most. Sun Peaks receives six metres of snow each year, and is blessed with light, dry powder conditions that the Interior of BC is famous for.
Water sports
Love water sports? The Kamloops Rowing Club is located on Shumway Lake which is 20 minutes out of town on Highway 5A, the old Merritt Highway. The same site is also used by the Kamloops Canoe and Kayak Club as well as the Kamloops Waterski Club. Or, get out on the water on the Thompson River, Kamloops Lake, Paul Lake or any of the other many nearby bodies of water.
Hockey
Kamloops is home to the Kamloops Blazers of the Western Hockey League and the Kamloops Storm of the Kootenay international Junior Hockey League.
The Kamloops Blazers are a major bridge to the National Hockey League and because of that, have a rich history in the city going back more than 30 years and more than 60 years to their years in New Westminster BC and Estevan, SK. Some notable alumni of the past 35 years include Scottie Upshall, Devan Dubnyk, Kris Versteeg, Shane Doan, Jarome Iginla, Darcy Tucker, Darryl Sydor, Scott Niedermayer and Mark Recchi.
The Storm have a shorter tradition in Kamloops and can serve as a road to colleges, universities and the junior A leagues.