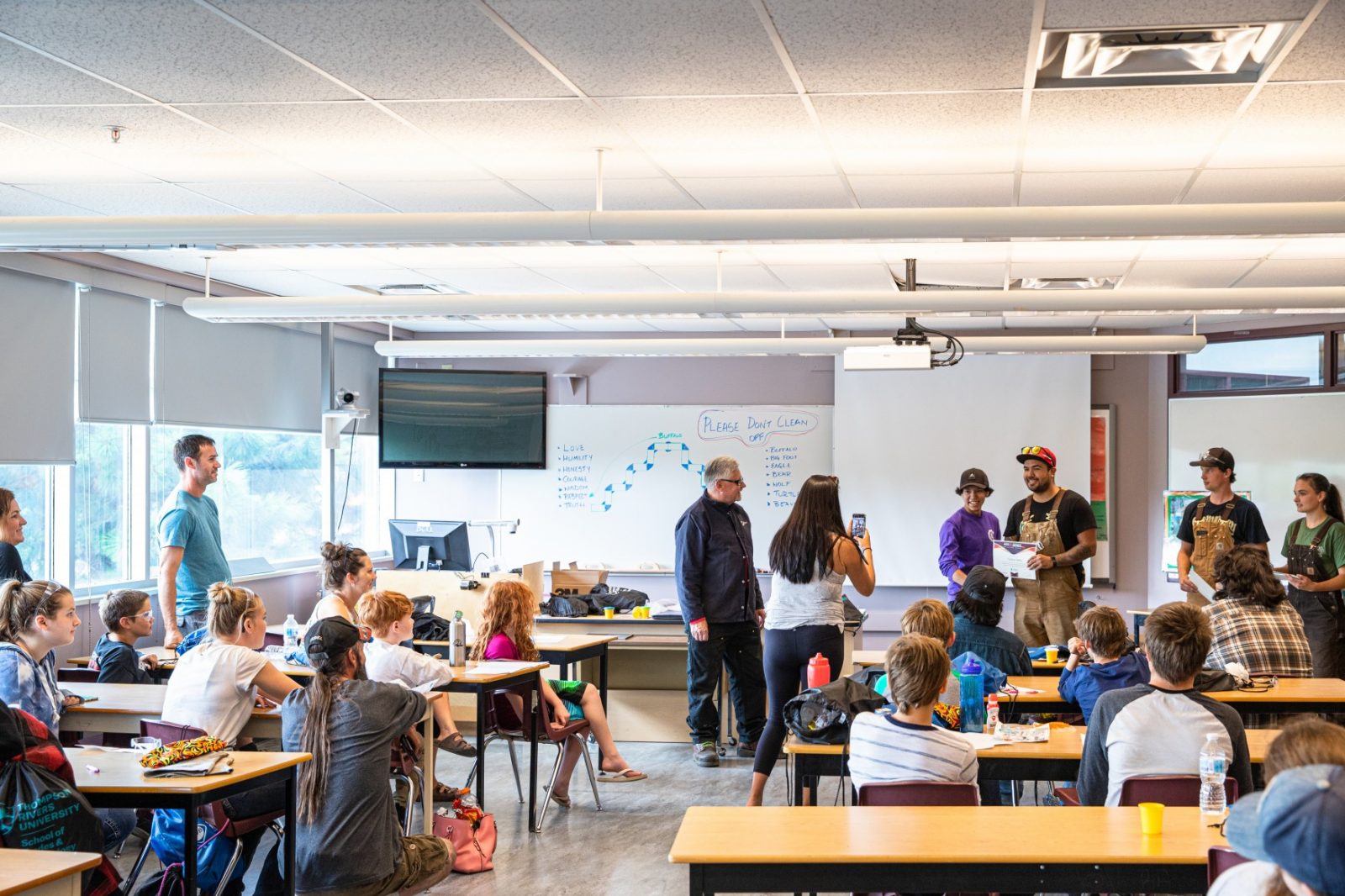 Youth from the Kamloops area and throughout British Columbia graduated from a week-long welding camp at TRU today, designed to provide introductory skills and plant the seed for future careers in this in-demand field.
Arx and Sparx welding camps introduce Indigenous and non-Indigenous youth to the welding trade, and TRU's Kamloops camp was one of six being funded by LNG Canada this summer. Participants start by learning about welding safety, gas metal arc welding, introductory welding symbols and the impact welding has on their everyday lives.
"This camp is specifically designed to provide young people with a hands-on introduction to welding and inspire them to pursue a career in welding. Students build confidence and have fun while being supervised by professionals in a safe environment," said Susan Crowley, executive director, CWB Welding Foundation. "Through experiential learning opportunities like the Arx and Sparx welding camp, their newly sparked interest in welding may lead to further education and employment."
Once this theoretical foundation has been covered, camp participants have fun applying their new skills to the creation of their own projects.
Cultural awareness is an important element of the camps, with Elders and community members from local bands present throughout the week to provide cultural context around what participants are learning. The individual projects completed by each participant also include references to Indigenous cultural teachings. Connecting projects to local culture and for some, their identity, is a key priority.
Arx and Sparx camps are developed and hosted by CWB Welding Foundation (CWBWF), a national not-for-profit charitable organization that works with partners to sustain the need for skilled welding professionals in the workforce and contribute to Canada's economic prosperity. CWBWF has hosted nearly 170 youth welding camps across Canada since their first in Edmonton, in 2014.
The summer 2019 camps are funded by LNG Canada—a joint venture of various international energy conglomerates building a liquified natural gas export facility in Kitimat, BC—and training is provided by TRU School of Trades and Technology welding instructors. Arx and Sparx welding camps are part of CWBWF's efforts to build and maintain a highly-skilled Canadian welding workforce.
Learn more about welding training at TRU
Learn more about CWB Welding Foundation initiatives