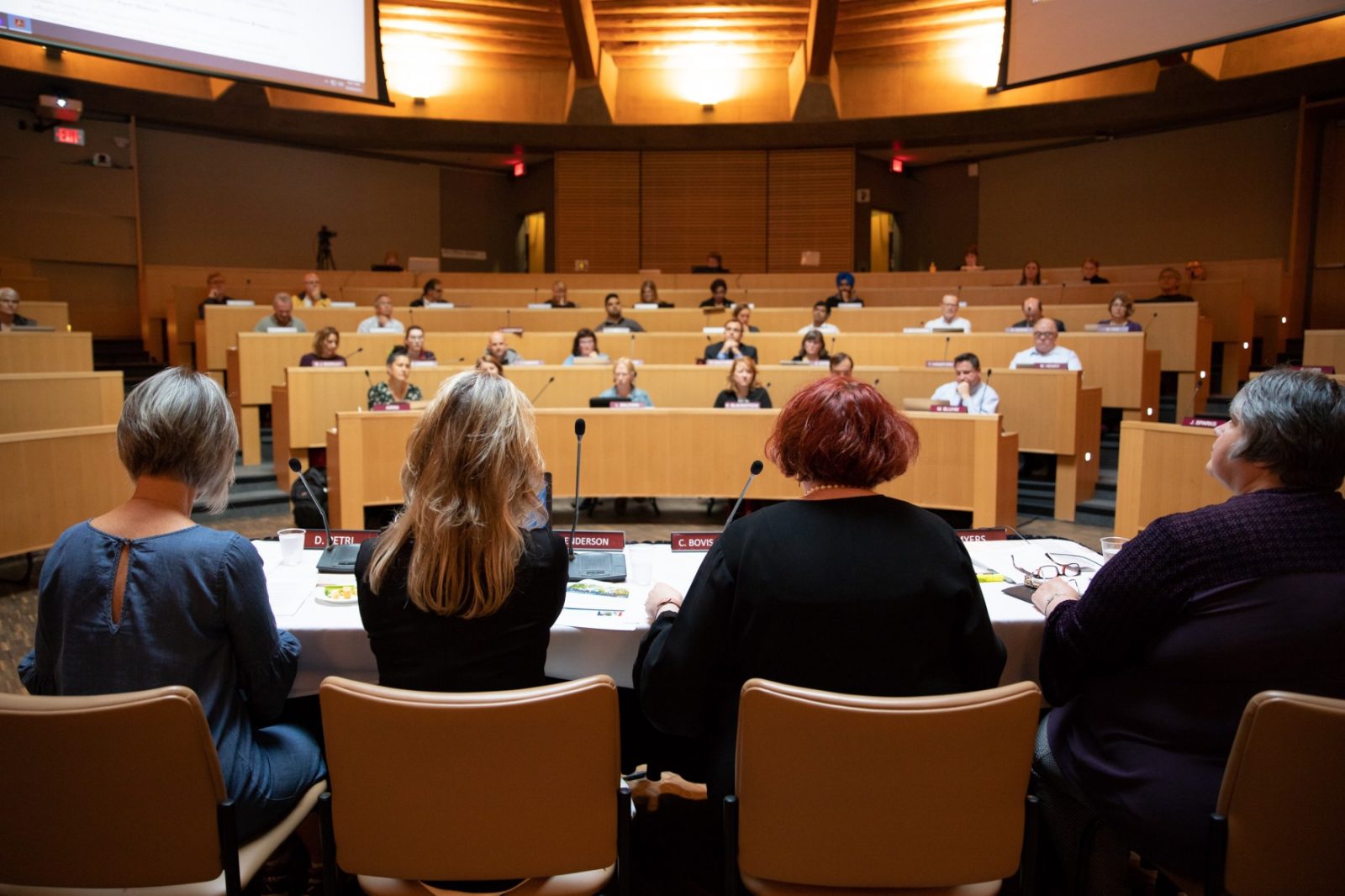 This story first appeared in the spring 2019 edition of Bridges Magazine: The Sustainability Issue. Bridges is the official publication of TRU alumni and friends, and can be read online in its entirety at tru.ca/bridges.
With no outstanding business left to discuss, Christine Bovis-Cnossen called the TRU Senate meeting to a close and history was made.
It was simultaneously the first time senate was led entirely by women and evidence of TRU's moves toward diversity, equity and—ultimately— social sustainability in leadership. These meetings have a massive impact on all things academic at TRU. Members vote on recommendations provided by 12 standing senate committees ranging from budget to research, Indigenous affairs to student success and more. President and Vice-Chancellor (interim) Christine Bovis-Cnossen, Manager of University Governance Charlene Myers, Provost and VicePresident Academic (interim) Donna Petri and Department of English as a Second Language Chair Dian Henderson led dozens of senators at the September 24, 2018 session.
LONE WOMAN AT THE TABLE
TRU excels in supporting women in leadership roles, but as Bovis-Cnossen recalled, her experiences in the world of academia have not always been so positive. Her three-month term as interim president was telling.
"Often it felt a little like I was in the wrong club. If you are a woman in leadership, there will be times when you are the only woman in the room," she said. "We all have a very different lived experience and because of that, bring unique strengths to the table. I don't know how many other presidents were asked at their very first job interview: 'What does your husband think about you taking this job?'"
Earlier in her career, while on hiring committees in the United Kingdom, Bovis-Cnossen was shocked to hear fellow members question women candidates' eligibility because of their age and stereotyped assumptions about when candidates would take maternity leave. Looking back, she recalled two extraordinarily supportive female mentors whose guidance and advice was invaluable to her professional development. Positive female role models and mentors are key in getting more women into leadership positions, according to Bovis-Cnossen.
"We need to look within to develop our own talent. We need to be positive and visible role models. We need to create the time and place for mentorship. Showing people all the possibilities is important."
GENDER EQUITY ON PAPER
The latest human resources annual report says TRU is flourishing when it comes to female employees in support staff and leadership positions. The same trend continues with faculty members in assistant professor and associate professor positions. However, numbers tell a different story with full professors.
"We really need to work on full professors. This is the highest faculty rank and there are only five women compared to 32 men. When we see something like this, it means we need to provide more support to women in their journey," said Human Resources Executive Director Larry Phillips.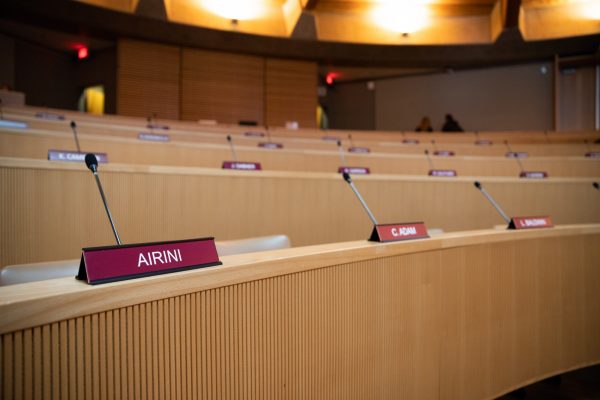 On the other hand, leadership and executive positions are balanced, with an equal number of men and women in vice-president, associate vice-president and director roles. In associate director, manager and co-ordinator positions, women outnumber men across the board.
"Statistically, we are doing very well in leadership positions. I think the numbers are outstanding," he said. "A workplace should be representative of the place you live. If you look at our community, it's very diverse, so TRU should mirror this."
MOVING FORWARD
Mentorship programs, parental leave, education leave, tuition reimbursements, family leave, training and development, diversity and inclusion are all ways TRU contributes to the success of female employees. As many studies have argued, in the long run there won't be environmental sustainability without social and economic sustainability. This insight makes diversity all the more important for the long-term strength of organizations. An equitable, diverse workforce and leadership means people with unique lived experiences, cultural backgrounds, gender identity and expertise will come together to make the best decisions possible for TRU.