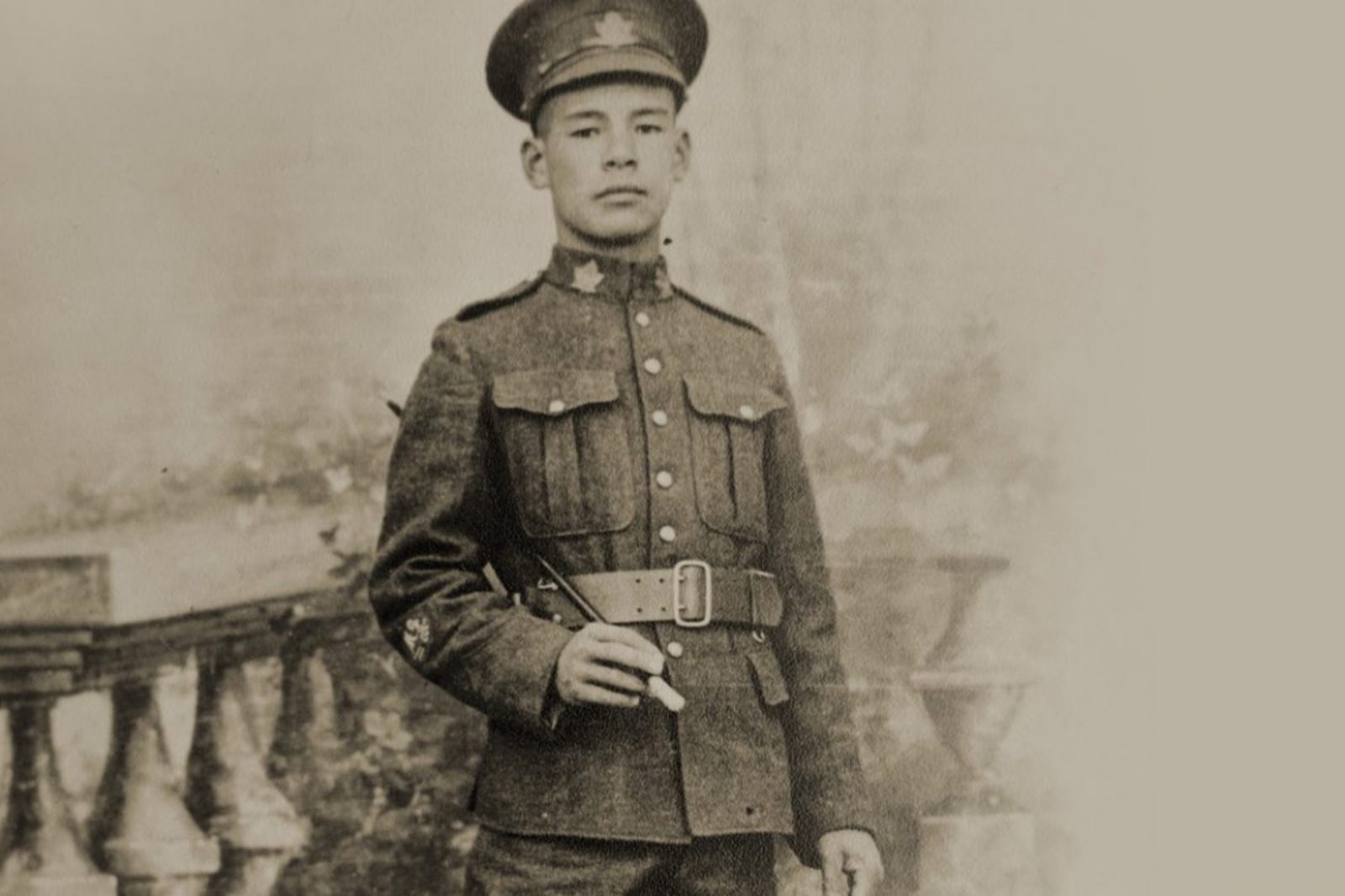 The legacy of Chinese-Canadian soldier Frederick Lee will be memorialized through a scholarship at TRU in recognition of his life and character.
The Jack and Sylvia Gin Foundation has pledged $20,000 to create the Private Frederick Lee Scholarship in honour of Lee, who was killed in action as one of 300 Chinese Canadians who served in the First World War. Vancouver-based philanthropist Jack Gin hopes the scholarship gives bright youth a chance at an education Frederick Lee never had.
"Frederick Lee, as a young man, had no university to go to," Gin said.
"I think it's poetic that we do this because Thompson Rivers is the university that allows kids from that area to go to university."
Researchers with the Chinese Canadian Military Museum Society have gone to great lengths to trace Frederick Lee's path to war while working on the Hill 70 Memorial Project, a monument that honours the Canadians who fought at the Battle of Hill 70 in France. The search uncovered Lee's heritage and led researchers to Kamloops, where he was born.
Gin took great interest in piecing together Frederick Lee's life, launching the Finding Freddy Lee project. He discovered this lost soldier with no past, in fact, had a fascinating story to tell.
Lee volunteered and was permitted to enlist with the 172nd Rocky Mountain Battalion in 1916 at a time when there was a Chinese head tax in Canada and he would have been denied the right to vote. He was skilled and trained to operate a machine gun. His father, a prominent community figure in early Kamloops, had died and his mother had returned to China with his siblings.
For Gin, Lee's story underscores the role Chinese Canadians played in Canada's history.
"In his life he may have never been given Canadian citizenship, but in his heart he was born a Canadian and died a Canadian," Gin said.
"I think he was respected. I think he was smart. He was not given an opportunity to go to university. Had he been given that opportunity he probably would have been in university instead of at war."
The Private Frederick Lee Scholarship will be awarded for the first time this fall. Two scholarships of $1,000 will be awarded annually to a student entering their first year of study any field, with preference given to those who have demonstrated involvement in Kamloops or another community.
The Battle of Hill 70 Memorial Park opened at the site of the battle in France, near the town of Lens, in 2017. The Freddy Lee Walkway and a bench dedicated to his memory will be unveiled this year.