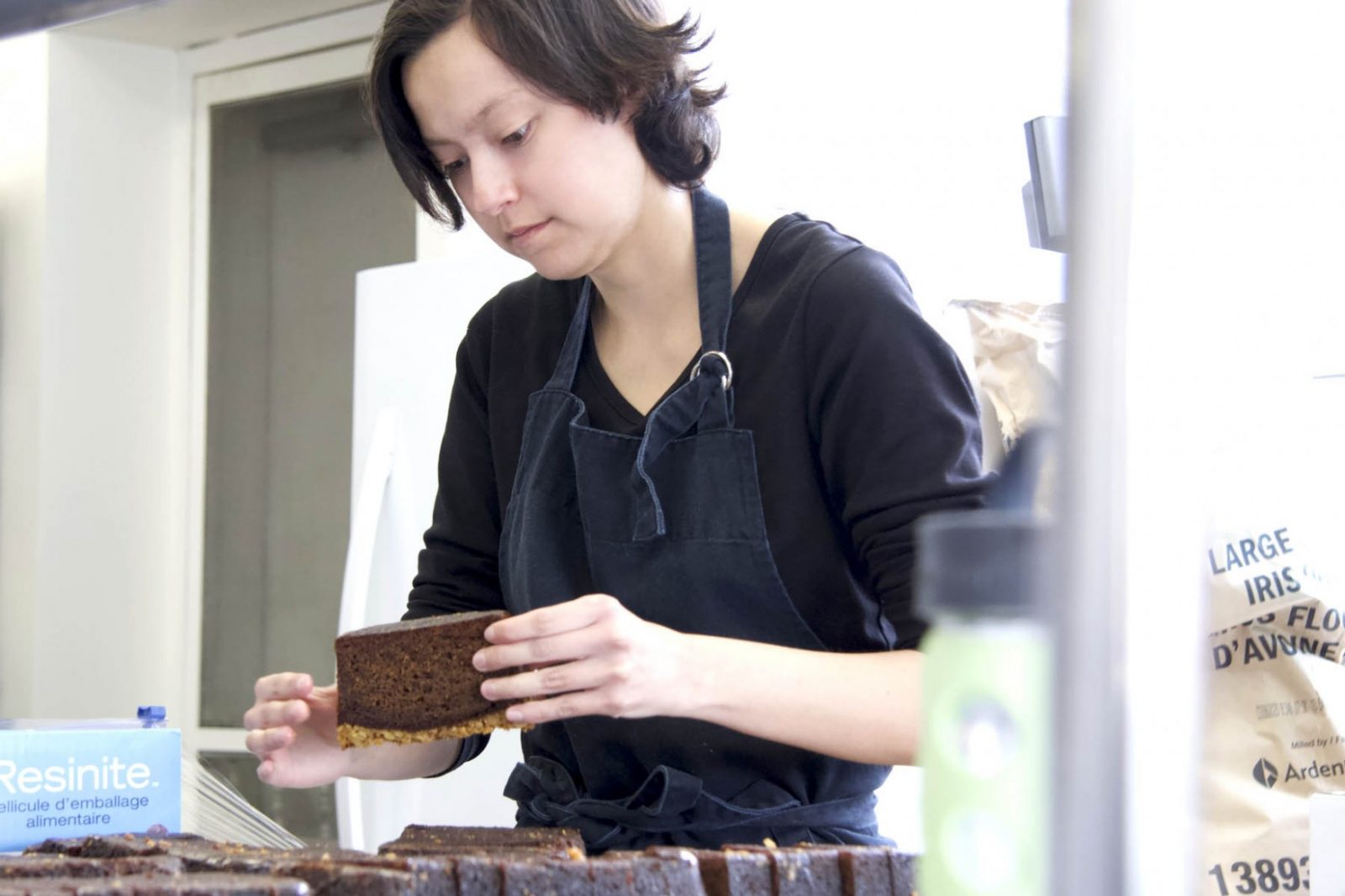 Often the best way to learn is by jumping into real-life situations.
For 28 students in the Education and Skills Training (ESTR) Program, they had plenty of those opportunities during their recent practicums at businesses around Kamloops. ESTR is for students with intellectual disabilities who need additional supports to learn essential workplace and social skills while opening up employment opportunities and gaining independence in their lives.
"I've always been shy around new people, and I've come out of my shell by meeting new customers," said Cody Kostiuk of his work placement at Tim Hortons, where his duties ranged from cleaning tables to working the cash register. "Meeting new customers is important because customer service is important in any workplace."
ESTR offers three credentials: Kitchen and Food Service, Retail and Hospitality, and Career Exploration.
Each stream is nine months long and offers two work experience placements. It's not uncommon for students to take all three streams and to re-take one or more. In addition to learning at a job site and in the classroom, students can learn through ESTR's Market. The market offers experiential learning opportunities promoting diversity, inclusion, entrepreneurship and sustainability on campus.
In 2017, ESTR graduate Angel Phair was named valedictorian for the graduating class representing the Faculty of Education and Social Work. Watch her speech here.
A win for employers and employees
Each year 30 to 40 employers participate in the work placements, with some students receiving job offers as a result. This year, eight students were offered jobs. Through the years, more than 300 students have completed practicums, with many of them now working or volunteering for a range of businesses in Kamloops and around BC.
Dylan Dunn did his placement at Petland, where his enthusiasm and good nature made an impression. Always with a smile, he cleaned tanks and cages, fed animals, socialized kittens before being they were handled by the public and performed general duties like cleaning washrooms, folding laundry and emptying the dishwasher.
"We enjoy working with the ESTR program and enjoy the diversity of personalities the students bring to the team," said Petland manager Heather Byers. "It's amazing to watch students evolve with their confidence and with their ability to work with a team and individually."
Daphne Peterson split her time at Gold Leaf Pastries and at BlackSalt Catering. Gold Leaf owner Carly Harding was impressed with what she saw, saying Peterson gained confidence as she took on tasks and mastered them. Peterson also demonstrated pride in her workplace that brought customers in.
"She would text people, inviting them to come in, and they would come in," said Harding. "Her friends would come in before going off to their jobs, and even her TRU classmates would stop by."