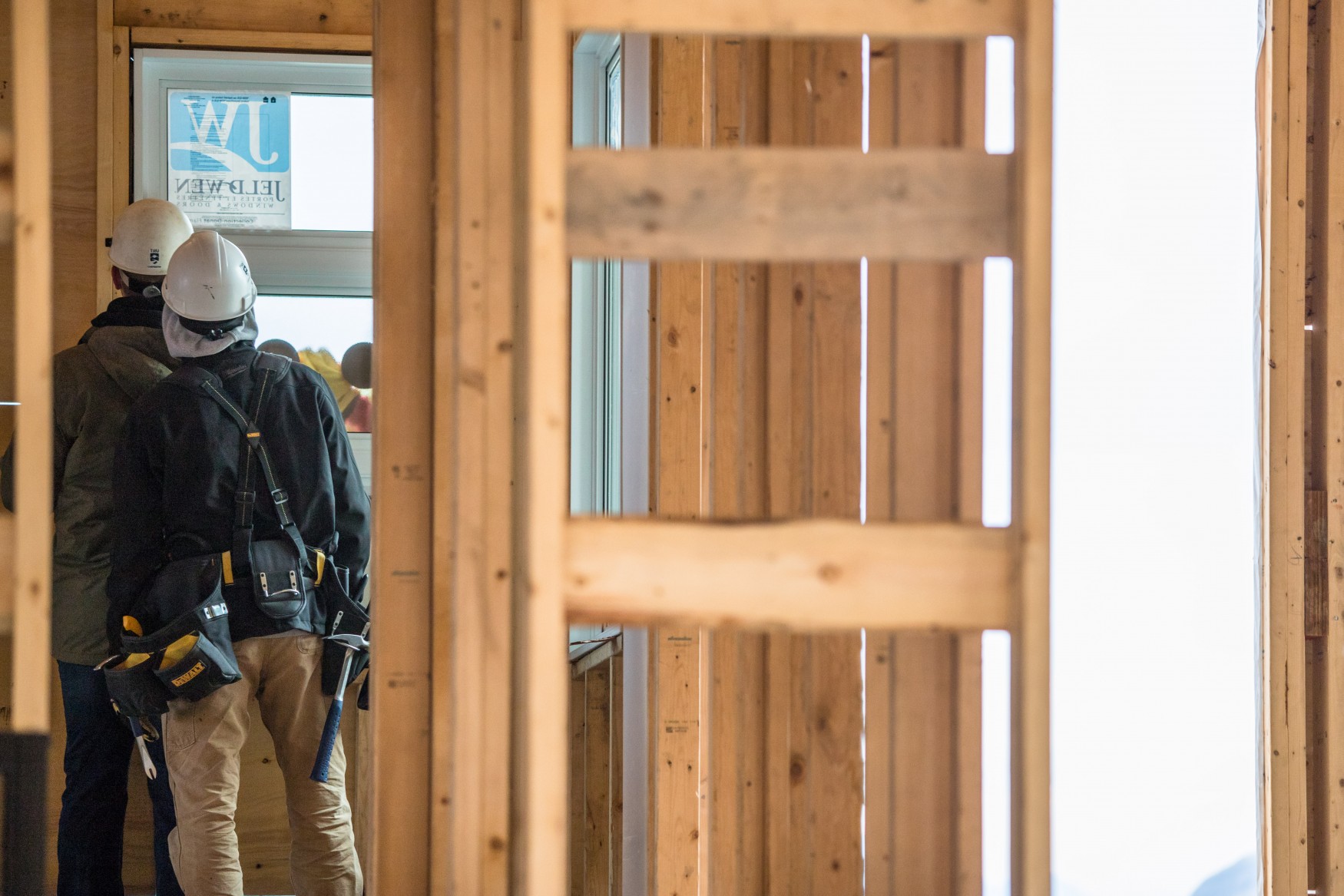 This story first appeared in the spring 2019 edition of Bridges Magazine: The Sustainability Issue. Bridges is the official publication of TRU alumni and friends, and can be read online in its entirety at tru.ca/bridges.
Nestled in the Fraser Canyon, the TRU campus in Lillooet offers a unique program for students to explore the world of trades.
The trades sampler program was designed for students without trades experience, giving them career-oriented skills that they can take back to their communities.
Heather Hamilton, manager of industry and contract training in the School of Trades and Technology, said TRU discussed options for the Lillooet regional campus with nearby Indigenous communities, and found that a practical, low-barrier trades program would most benefit the community's job and industry needs.
The trades sampler program covers a broad spectrum of trades skills, including carpentry, electrical and plumbing. Through the program, a special project arose involving a partnership with the Xaxli'p First Nation near Lillooet. With community help, a group of students and instructors built a two-bedroom house for a brother and sister who needed a home.
The siblings were living in a condemned trailer. Gerald Carter, Xaxli'p housing manager, led the project to mend a small part of what is becoming a growing housing issue on Indigenous reserves.
"Gerald was absolutely instrumental in this entire project," said Hamilton. "We need more of these projects and are hoping to see more of them in the future."

Darren Arndt, an instructor on the project, worked as the lead plumber, teaching and guiding the students throughout the building process. He was impressed by the students' work and enthusiasm. "I had never worked like that with a group of students," said Arndt. "They were fantastic to work with."
The house was built over a four-month period, giving the students learning experience in a real-world setting that gave back to two members of the community who needed it most.
"It was a very worthwhile project to be a part of. It was fun watching the students be so eager and enthusiastic about the work, and seeing it come full circle," said Arndt.
Shortly after the house was completed in July 2018, there was a ceremony to award the students with certifications, and present the house to its new owners. The home now stands in a community, built by members of the community, who learned their trades in the community.
Learn more about TRU's Lillooet and Lytton Regional Centre
Story written by Becca Evans.