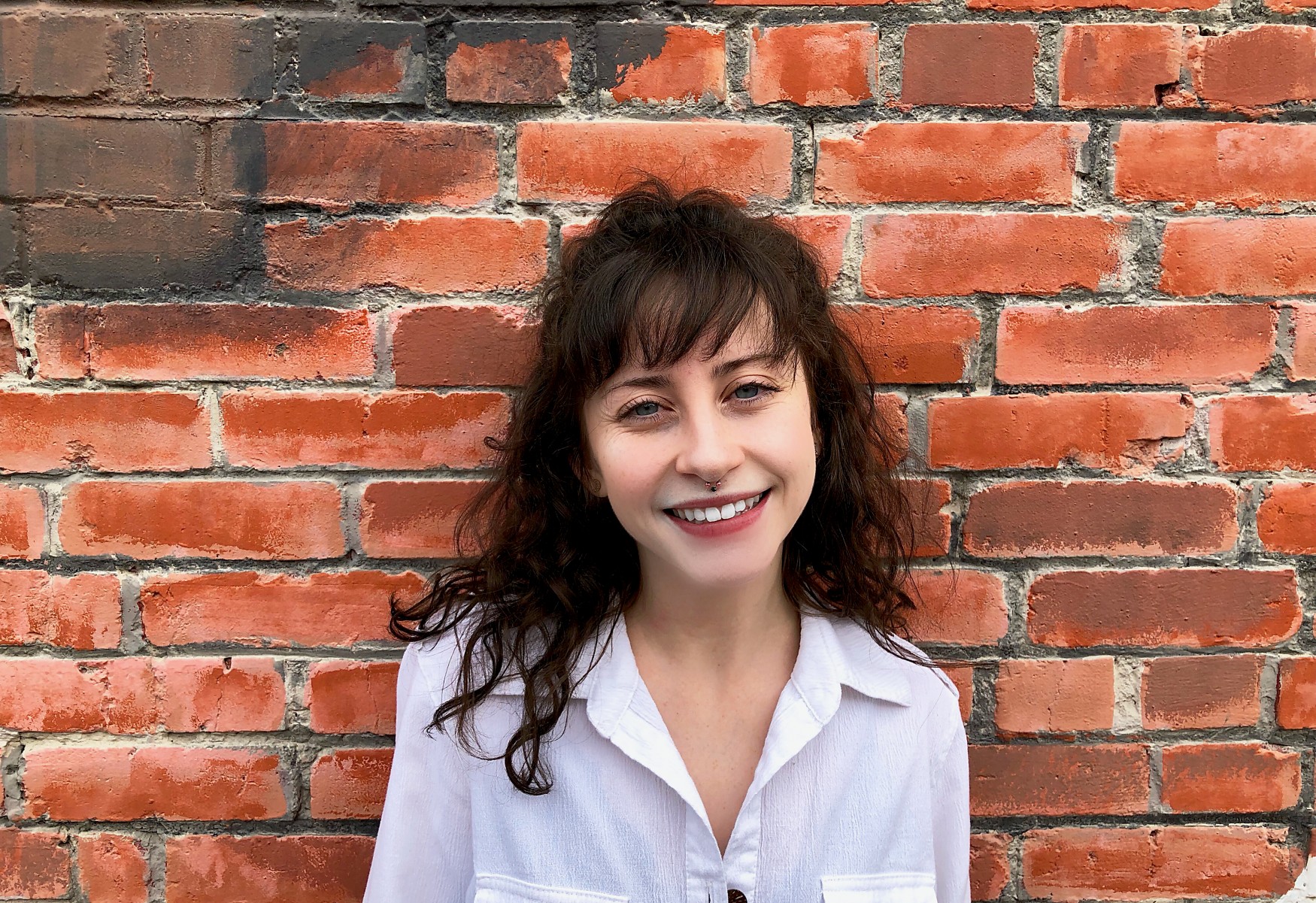 The road to TRU took Devon Banks on a few turns before she came to Kamloops. Born and raised in the small community of Delburne, Alberta, she went to college for a year after high school, but felt unsure about what she wanted to do. She left to spend two years working in Edmonton and travelling through Asia.
Then she discovered TRU. And now she's graduating with a Bachelor of Arts degree and the prestige of being valedictorian for her class.
"I had dreamed of moving to BC for years, and I knew that attending university was my chance to make the move and get out there. I had known several people from high school who had attended TRU, and they spoke very highly of their experiences while there," she said.
"I did some research and discovered TRU not only had the program I was interested in, but that their class sizes were significantly smaller than most universities. So I took the leap and applied. The rest is history!"
Her time working and travelling helped her realize she wanted to focus her education on music and events.
Faculty go above and beyond
"I decided to go back to pursue a career where I could combine my passion for writing with my enthusiasm for music," she said.
"After conducting some extensive research, I found that the communications program offered everything I was looking for in terms of course content. The program's classes are extremely diverse and it allows the participants the freedom to take what they are learning in the classroom and incorporate aspects of their desired career field into it."
The small class sizes allowed Banks to stand out in class and to connect with faculty. That supportive atmosphere built up her confidence, relationships and networks.
"The faculty here at TRU truly go above and beyond for their students," said Banks.
"The environment here is so open and inviting. I found my place within the TRU community and I formed so many lasting relationships that shaped my Kamloops experience into what it is today."
In particular, she mentioned three faculty members who made a difference for her: Mark Wallin and Shannon Smyrl from Journalism, Communication and New Media, and Billy Collins from Tourism Management.
Wallin and Smyrl encouraged her and gave her advice, and provided the guidance and support she needed to excel in her classes. She worked on several projects with Collins, who shared his knowledge and experience in the music and festival industry to shape Banks's plans for a career in that field.
A focus on her future
"When I began university, I had a vague idea of where I wanted to go afterwards, but the specifics were still a little fuzzy. Now that I am finished and I am beginning the next chapter of my life, I have a clear direction in terms of my career goals. I plan to pursue a career as a social media content specialist, focusing on event and festival companies as my main clients. I'm not sure I would be going down this path if I hadn't attended TRU."
After convocation, Banks has her passport ready to go to Vietnam to teach English while also doing social media content to build a freelance portfolio.
"I long to see the world and experience new cultures, and I am excited to take what I have learned at TRU and transform it into a job that keeps me on my toes, allowing for a continual learning process. I will always remember what I have been given during my time here at university," she said.
"People may see TRU as just a university, a place where you attend your classes and eventually attain your degree. But TRU is so much more than that. It is a community that instills its members with the skills to push through hardships, and lets them recognize the power they hold. I believe that you leave TRU with not only a degree, but a new outlook on life."