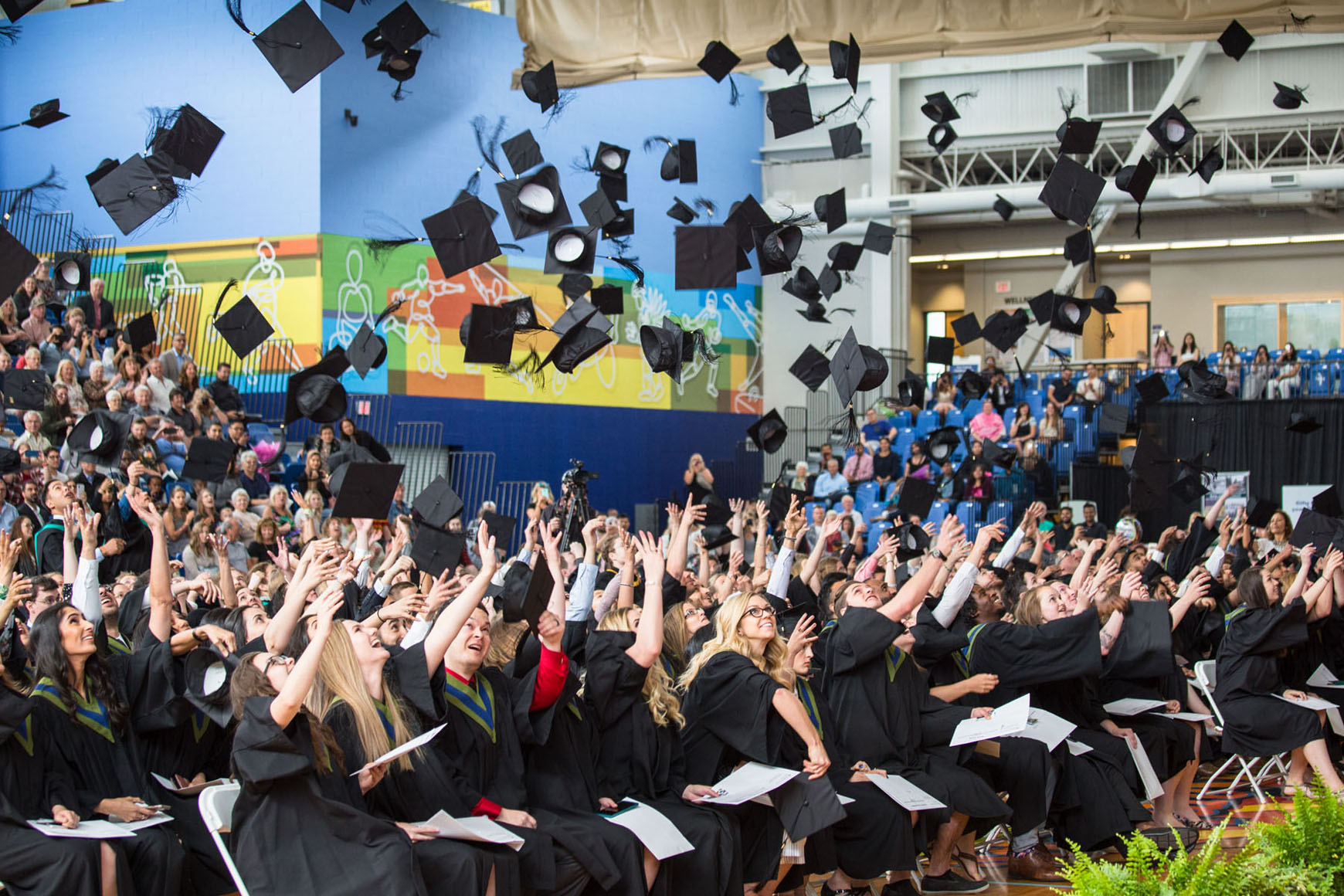 Congratulations graduates! You did it!
More than 1,800 of you from more than 50 countries just completed requirements toward a certificate, diploma or degree; and more than 1,400 of you will be on hand to receive your credential during the official ceremonies June 5–7 at the Tournament Capital Centre.
What follows are messages of congratulations from TRU Chancellor Nathan Matthew and from TRU President and Vice-Chancellor Brett Fairbairn.
Chancellor's message
Congratulations, graduates. Welcome families, friends, and guests.
Today, the graduating class of 2019 celebrates all they've achieved during their time at Thompson Rivers University. Many will be embarking on new careers and new experiences, on further scholarship and grand adventures.
You are all beginning a new journey, one that will be forever informed by your education and experiences here.
As a graduate, you will take the diversity of opinion and ideas sparked by your education to your workplace, to your community and to your country. Be mindful of the skills and knowledge you've achieved and the values you share with the world–it will influence the people around you.
Today is a day to celebrate all you've achieved with your family and friends. You've worked hard. As you prepare for the next stage, take a moment to reflect on how far you've come, and where you want to go next. Pursue your passions. Commit to lifelong learning.
Thompson Rivers University is your alma mater, and will remain a place of engagement, of learning, and of connection, regardless of where you go. You are a member of the TRU family. Stay in touch. Again, congratulations. I wish you all the best in your future endeavours
— Nathan Matthew
President's message
Today, with family, friends, faculty and staff, we celebrate a significant achievement in your life—one which may lead in coming years to opportunities unimagined.
When you decided to enrol at TRU, you took a step forward into your future. Through determination and the support of family, friends, faculty and staff, you gained knowledge and skills in your chosen area of study. You made friendships, some that will last your lifetime, and you became part of the TRU family.
As you step into the next stage of your life, I encourage you to carry a spirit of learning. Be inquisitive, open to others and, above all, caring. These are foundational values at TRU. They will serve you well along your journey.
As TRU alumni, you will always be members of our university family. Be sure to stay in touch. Your alumni relationships are meaningful and lifelong connections.
Following the ceremony, I invite you to linger and celebrate with others at the reception. Congratulations, graduates! It is an honour on behalf of TRU to wish you well for your continued success.
— Brett Fairbairn