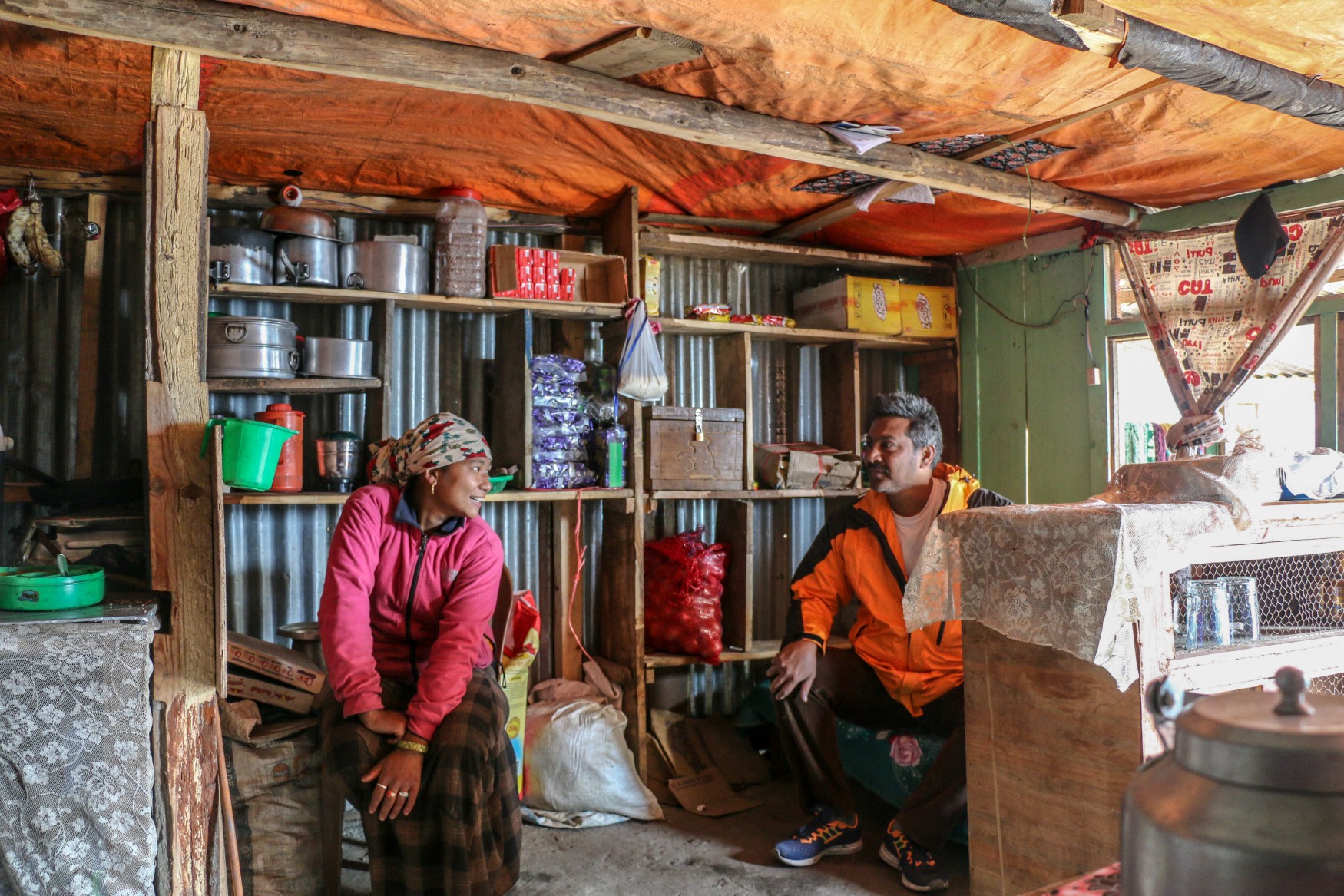 This story first appeared in the spring 2019 edition of Bridges Magazine: The Sustainability Issue. Bridges is the official publication of TRU alumni and friends, and can be read online in its entirety at tru.ca/bridges.
What do earthquakes in Nepal and wildfires in BC have in common? Patterns. TRU social work faculty member Dr. Bala Nikku is dedicated to understanding disaster patterns, community choices and ecological changes catalyzed by natural and political disasters. Particularly, Nikku's research analyzes patterns of human displacement and the choices people make when rebuilding their lives after natural disasters.
The importance of social work during natural disasters
According to Nikku, we need to expand our views about disasters as they relate to social work. It is not disasters that destroy people and properties, but mismanagement of disasters.
Born in an Indian village and raised in an agricultural community, Nikku received his undergraduate social work education in India and completed his graduate work in the Netherlands.
His early work in Nepal focused on developing social work education and practice approaches, including a green approach to social work with communities displaced by floods, landslides and earthquakes. He realized that social work approaches to disasters may need to involve environmental justice with social, political and cultural rights.
Wildfire research continues in BC
Nikku expanded his research around disaster risk as a COFUND Senior Research Fellow at Trevelyan College and collaborated with academics in the School of Applied Social Sciences and the Institute of Hazard Risk and Resilience, Durham University, UK.
He joined TRU in 2018 as an assistant professor in the School of Social Work and Human Service within the Faculty of Education and Social Work, and served as the school's acting chair from May to October 2018.
Nikku continues his research, currently examining how community choices around wildfire disasters can include long-term effects such as permanent displacement, lack of community connection and other social issues.