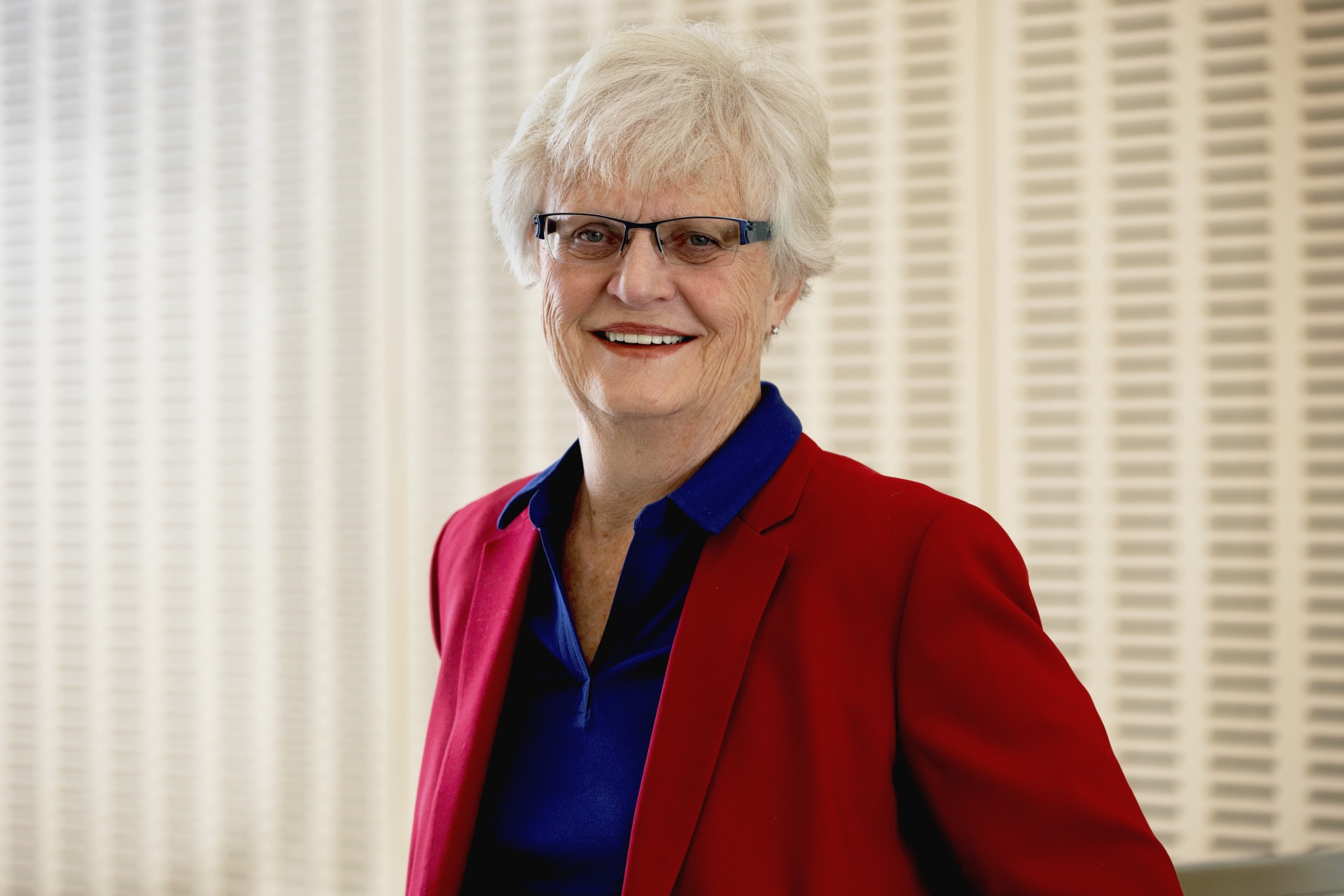 So much has changed since the Hon. Hope Hyslop went to law school in the 1960s. She was one of only four women in her law class at UBC; one of them became ill and dropped out not long after classes started. Then there were three among a sea of men.
"I went to the common room and was booed out of there," she said.
Hyslop and the other two women found a common space of their own in a basement. By her third year, the male students were accepting them, and one of them invited the women back into the common room. It was too little too late; the women had established their own meeting place and had no desire to change it.
After graduating, Hyslop had a five-decade career, first as a lawyer in real estate and then in family law, then as a Master of the Supreme Court of BC, then a BC Supreme Court Judge. Even after her recent retirement, she wanted to give back.
Last fall, Hyslop became TRU's second judge in residence. She followed in the footsteps of Hon. Richard Blair who, as the first judge in residence at TRU, started jail tours and judge shadowing programs for law students.
Hyslop plans to continue those programs. When she was a judge, she visited a jail and was surprised at how it affected her.
"I saw the cells and thought 'Oh, my, I sent someone here,'" she said.
She gets called on to speak to some law classes, stops in at the free legal clinic and welcomes drop-ins at her office.
Hyslop wants to add another that most people might not think lawyers need: speaking skills. While some court rooms have built-in amplification so that everyone present can hear questions and answers from lawyers and witnesses, some do not (or some don't work).
She has noticed some students talk too fast or too softly. So she has brought Kennedy Aberdeen, a supplemental learning leader who has a theatre background, to teach these aspiring lawyers how to project their voices and speak with clarity.
Although times have changed—there are way more women in law school than when she studied, and none of them are getting booed out of any rooms—Hyslop has insights and wisdom to pass on during her four-year term as judge in residence.
"They take different courses these days, but the core (of law) is there," she said. "I graduated a long time ago. The law has changed, but it hasn't changed. In fact, it's building."