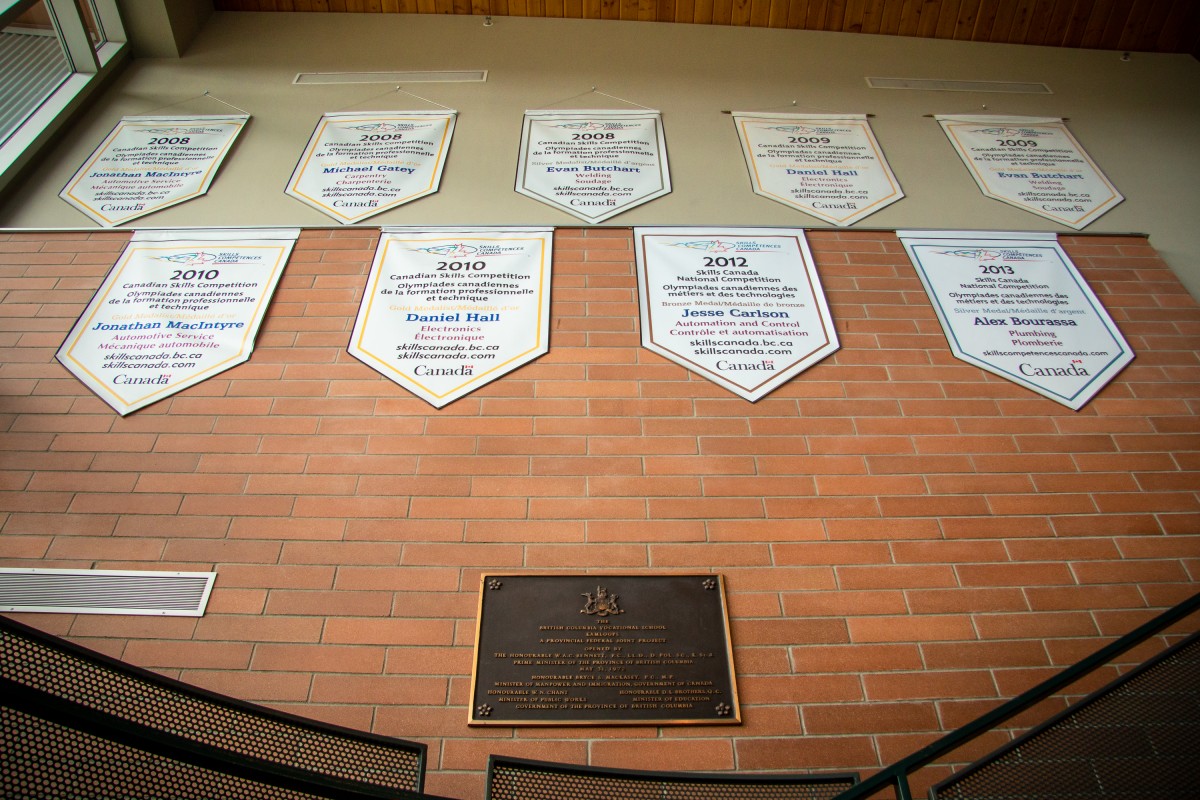 TRU School of Trades and Technology (STT) students have won Skills Canada Provincial Competition medals in nearly every category they entered back in April, with four moving on to the national competition in the Maritimes.
Decorating the halls of TRU's STT building are dozens of student awards, reminiscent of high school gymnasiums where the athletic skills from preceding rosters is proudly displayed. These banners boast a different type of skill from the student body, however, and each new class draws inspiration from the prowess their forerunning grads held in their chosen trades; whether brandishing a pipe wrench or welding torch.
Abbotsford hosted this year's Skills Canada Provincial Competition on April 17, where more than 600 students from Grade 6 through post-secondary competed in 59 categories ranging from aerospace and automotive to robotics and welding. From TRU's contenders, six students brought medals back to their home turf in Kamloops.
2019 TRU Skills Canada Provincial Competition Medal Winners:
Carpentry
Maik Stuermer, gold
Electrical Wiring
Matthew Chwaklinski, silver
Heavy Equipment Service
Calvin Skjeie, gold
Plumbing
Jordan Brown, gold
Gavin Coxon, silver
Welding
Aidan Gow, gold
View all 2019 provincial results
Gold medal winners from the Provincial Competition are eligible to attend Skills Canada's National Competition, being held May 27–31 in Halifax this year. That means TRU will have four challengers representing the university's carpentry, heavy duty equipment, plumbing and welding programs: Stuermer, Skjeie, Brown and Gow.
TRU STT students have a reputation for excelling in these national competitions and has even had two students make it all the way to the biennial WorldSkills competitions over the past decade, from the university's electronics and welding programs. With the next WordSkills competition being held this fall in Kazan, Russia, the impending national contest could be a stepping stone to the international stage for any of TRU's contenders.