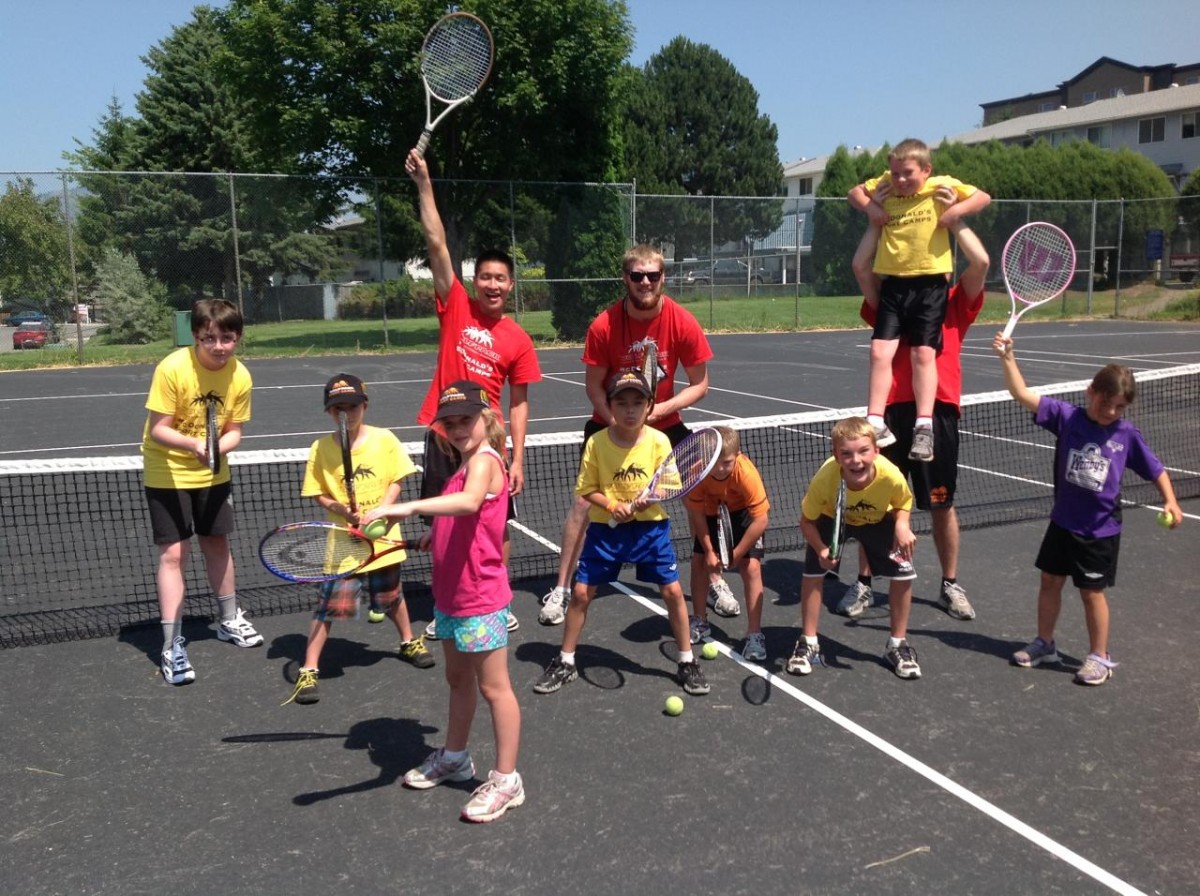 The TRU WolfPack is ready for another summer out on the prowl, promoting physical activity and teaching a variety of sports to children of all ages.
Online registration has been open for weeks and can now be done at the WolfPack office in the TRU Gymnasium or by phone. The 'Pack is looking to fill out rosters for the WolfPack Performance and the TRU McDonald's Sport camps that start July 2 and run to the end of August.
"It's a great opportunity for kids to have fun and experience different sports," said Camp Co-ordinator Brenna Worsfold. 
Locally or remote, TRU athletics has you covered.
Operating out of the TRU Gymnasium and Hillside Stadium, the McDonald's Sport Camp provides kids a chance to play a variety of sports. It runs weekdays, mornings and afternoons, alternating throughout the summer.
"When I was in those camps when I was younger, I looked up to the athletes that played for the team and were running our camps. I wanted to be like them," said Emily Mann, a South Kamloops Secondary School grad who now plays midfield for the WolfPack women's soccer team. "The soccer camp was the most fun for me, but I loved the opportunity to play them all."
Running opposite to the Multi-Sport Camp are the Games, Contests and Relays Camp, where kids participate in non-traditional sports, but still enjoy competition and exercise. There is also a Racquet Sport Camp available.
For kids between four to six, the Junior Wolf Pups Camp teaches them fundamental movements for a variety of sports.
To combat the high dropout rate of girls in traditional sports, the WolfPack is bringing back the Girl Power Camp, showing young women that they can do rock climbing, yoga, Zumba, kick boxing and much more.
The gymnasium also hosts the performance camps, which are run by a member of the WolfPack coaching staff and a few current players. They concentrate on one sport in particular, either volleyball, soccer or basketball. 
TRU Athletics is not only offering camps on campus, but is taking some of them on the road. The performance camps are going to smaller centres, where the kids might not have the chance to play at the club level.
"Places like Jaffray, Williams Lake, Prince George, Terrace and Creston—to name a few—don't typically get camps like this to roll through their town," said women's volleyball Head Coach Chad Grimm. "We will go to each town for four days of instruction, along with fun and games."
With the performance camps, the coaching staffs develop sport-specific skills, training techniques and most importantly, fun competition.
While the coaches' main objective is to promote sport and develop young athletes, they definitely keep an eye out for any standout players.
"It's also a great opportunity to spread the word about TRU athletics," said Grimm. "We get a look at the athletes at a young age and are able to track their progress. Hopefully, they develop a comfort level with the WolfPack program and keep us in mind once they graduate."
That approach has paid off, as Emily Mann and Ainsley Grether star on the women's soccer team; Macey Hogg and Hali Drezet suit up for women's volleyball and Ryan Hampe plays for the men's volleyball team—all former attendees of WolfPack athletic camps.
"Each day we focused on a new skill and a new sport. Then the last few days of camp, we used what we learned earlier in the week and played games," said Drezet, a third-year libero for the WolfPack from Prince George. "Those camps were always a great experience. They were fun and it was a great chance to meet new friends."
"I had a good feeling what the program was like from those camps and wanted to be a part of it. That definitely played a factor in my mind when choosing which university to attend," said Mann.
This summer is destined to be chock full of excitement for kids of all ages as they participate in camps run by instructors, TRU coaches and players. While having fun is the name of the game, you never know which future 'Pack stars they might discover.
For more information, contact the sports camp registration office at 250-852-7135.