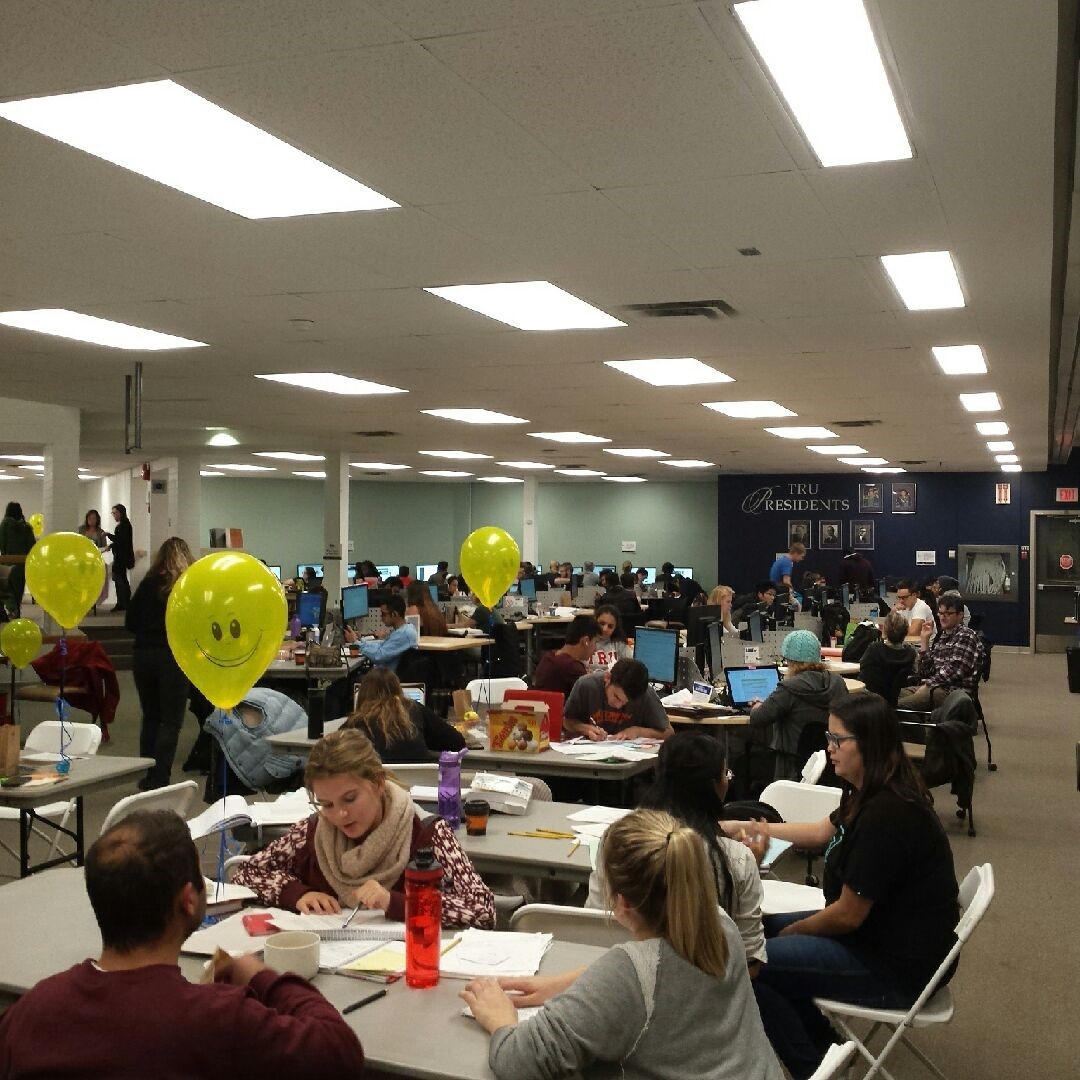 The TRU Writing Centre and the Library team want you to know that you aren't alone; procrastination habits can be changed and inspiration comes from peer support. After all, what's better than staying up all night with 300 new friends eating pizza, sharing stories and hammering out last-minute papers as a participant in the ninth semi-annual Long Night Against Procrastination event hosted at the TRU library?
Our free event serves up peer academic support coaches, available one-on-one to help you identify study challenges you might face and they connect you with tools needed to be more efficient. Free yoga classes run throughout the night to combat body aches and connect you back to your thoughts. Don't forget free food, over 750 slices of pizza and unlimited coffee or tea are available to help you power through last-minute assignments. Need to rest your eyes for a minute? Check out the new nap rooms, the perfect place to unwind and power-up so you can attend one of the many workshops offered throughout the night by experts sharing ideas on a variety of topics including: making the most of your study time, strategies and tips to conquer procrastination, APA writing tips and so much more. Want to "zen out" for a moment? Make sure you check out our mini spa, offering henna art and eyebrow threading.
Remember wellness and success in your journey at TRU is directly influenced by how well you prioritize projects, connect with the right supports and make time for yourself. Want to learn more? Check the full schedule.