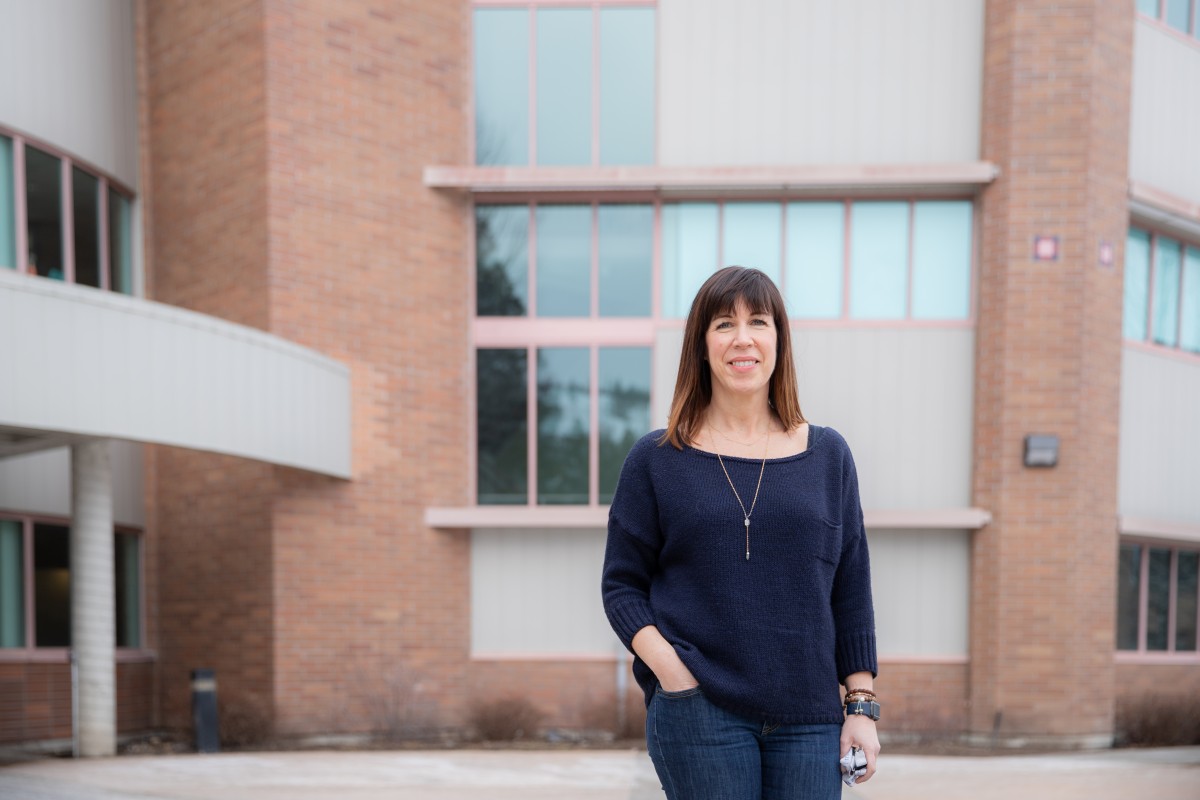 Fierce love and friendship between women take centre stage this Friday in downtown Kamloops in a celebration of International Women's Day, spearheaded by a TRU faculty committee.
History faculty member Tracy Penny Light sees International Women's Day as a timely reminder that equity issues persist as well as an opportunity to consider how to make a difference. She hopes this gathering speaks to participants and drives home the importance of making connections and building support networks filled with those who have shared challenges and experiences.
By keeping the conversation about equity alive, Penny Light hopes everyone will come to understand there are multiple strands of feminism, not one brand that everyone needs to subscribe to.
"Some wrestle with feminism as a term, because they equate it with 1960s radical feminism. Helping everyone understand there are a variety of ways to think about and act on equity and inclusivity is important," she said.
"Many students of mine do see themselves as feminists because they are interested in equity issues. They are aware they sometimes have privileges that others do not."
Unless an active commitment is made to regularly discuss them, issues of equity, diversity and inclusivity can fall off the radar. International Women's Day is a yearly reminder to keep these topics top-of-mind.
"Actively pausing and thinking about opportunities where we can really make a difference, matters and International Women's Day is a great reminder to do this. But, I'd love to see us actively and mindfully infusing this into all of the work that we do over the whole year. Regardless, Friday will be a really great day to celebrate and remind ourselves of the importance of this work," she said.
The tagline for this year's International Women's Day celebration is Balance for Better—an idea that is important for students today to consider. Balance for better reminds people of the ways there are still gender imbalances in many sectors and areas of the world.
"Being a student today can be community  oriented but, sometimes it can also be isolating. To have an event where students and other members of our communities can come and hear how senior academics navigate the issues around gender balance is really important. We are definitely encouraging students and others to attend, hear peoples' stories and share their own," Penny Light said.
"The friendships and opportunity to share experiences with like-minded colleagues is why many of us enjoy participating on the Status of Women Committee. We hope our events are a bit of a showcase on how to develop those friendships and connections. Bonds like these help us with our work—which can be difficult at times."
The free International Women's Day Tea takes place at St. Andrew's on the Square, 159 Seymour St., from 3 to 5 p.m. Space is limited, so advance registration is required.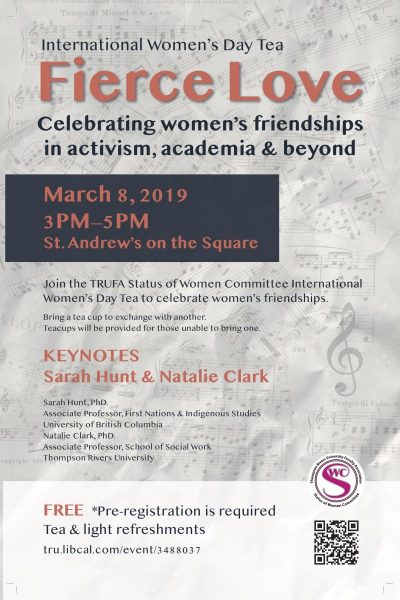 Some students grow up with a notion that everything is already equitable and Penny Light wants their time at TRU to challenge that assumption.
"I try to bring inequities and issues of power and privilege to the minds of all of my students. Many of our students are interested in activism and social justice issues. For instance, in the interdisciplinary studies program, almost all of the students are engaged in social justice research and activism. They are thinking about how to use their research to make change in the world, and I love that they're doing that! It's very inspiring," she said.
Alongside Natalie Clark, Penny Light co-chairs the TRU Faculty Association (TRUFA) Status of Women Committee. The team tackles gender and equity issues on campus like pay, workload, bullying and harassment, and other social justice topics.
The committee is in the data collection and planning phase presently, but looking ahead, the team aims to bring pay equity issues to the forefront, hone a mentorship model for faculty members and to continue their ongoing review of the campus sexual violence policy each year.