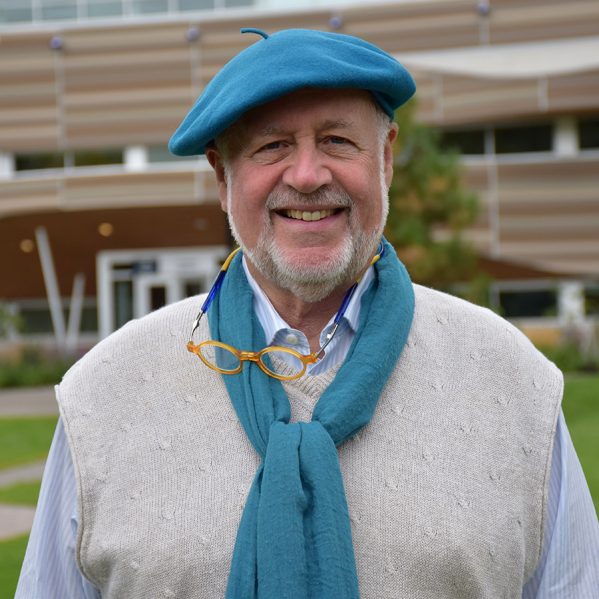 What is community-based research?
Put simply, it is an approach to research in which the problem originates in the community — not the university — and when Dr. Budd Hall began discussing this concept back in the early 1970s, his colleagues were appalled.
The UNESCO Co-Chair in Community-Based Research and Social Responsibility in Higher Education, who is based at the University of Victoria, has been a leader in participatory research for nearly five decades, and is now confident that this movement has finally found its place in the academy.
> Join us for Dr. Budd Hall's keynote, "Universities and Community Based Research," at 9:30 am, Sept. 21, Panorama Room, IB. 
"It's a global movement. It's a knowledge democracy movement about decolonizing the academy and the universities and the academic knowledge base," said Hall, who will deliver the keynote address for Research Day.
Community-based research, said Hall, does not begin with academic curiosity.
"It's homelessness, and low-cost housing, and drug use," he said. "Community members work together with academics as equals. There's a sense of mutual respect, in which experiential knowledge is highly valued."
This shift within academia has been slow in coming, he said, admitting that when he discussed breaking the "academic monopoly," during a dinner at Stanford University in 1972, he was nearly thrown out of the room.
"Now, there's so much interest I can't even keep up," he said, explaining agreements between the City of Kamloops, the United Way Thompson Nicola Cariboo, and Thompson Rivers University, are evidence of this shift toward new ways of understanding research.
Hall notices young scholars are taking a different approach to their research, one that is not at odds with their values.
"They want to contribute to making our communities better, our lives better. They are resisting the abstract and traditional disciplinary approach to knowledge. These people are challenging the traditions of our institutions."