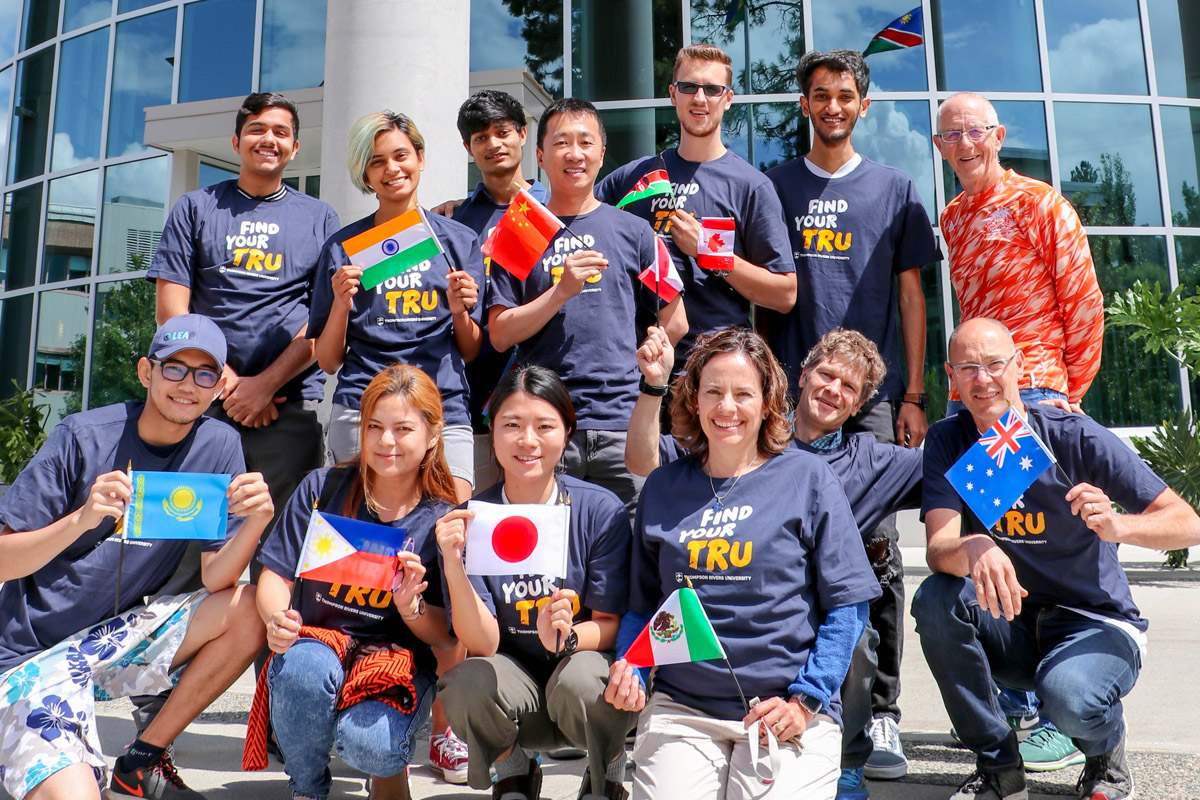 The Kamloops Marathon is a prime example of the old adage that great things often have small beginnings.
Started in 2012 with over 300 registrations for the four race distances, the family-friendly event has grown to a record 505 entrants this year. A contributing factor to the broken record is TRU World's inclusion of 16 people in the marathon relay that takes place Sunday with the start and finish lines at McArthur Island.
"We wanted to introduce this as one more community event that international students can participate in," said ZiPing Feng, TRU's director of marketing and international recruitment and the mastermind behind entering the TRU World teams. "It's (our participation) to also let the Kamloops community know that students are part of the Kamloops community as well as the TRU community."
The Kamloops Marathon is a fundraiser for TRU's athletics teams and for the Canadian Tire Jumpstart program. It's also a Boston Marathon qualifying event. The marathon returns this year after being cancelled last year due to poor air quality that persisted from nearly wildfires.
Feng sees this year as the start of something big. Perhaps to the point where some day, TRU World enters 10 teams, 20 or more.
"We want students to experience this event and then tell other students about their experience," he said. "That's the best way to let the word spread. Hopefully next year, we'll have an even better turnout. We're happy with the turnout already."
TRU World teams
This year's relay group of four teams consists of 12 students and four TRU staff, alumni and guests. In all, 11 countries are represented and you'll recognize most of them in their navy blue T-shirts with Find Your TRU on the front. Pinned to each runner's shirt will be a small replica flag indicating their country of origin.
Feng is optimistic this year will be the start of great things to come. Perhaps one day there will be a waiting list to get on a team or even a lottery system.
The teams
Team 1—ZiPing Feng, Frank Faraone, Lolina Koopmans and Nolan Chapman
Team 2—Sharon Frank, Aayush Soni, Vanshika Jain and Nikhil Khandelwal
Team 3—Sakina Marumo, Avarsh Darji, Fe Amor Villanueva and Bart Cummins
Team 4—Raj Soni, Alikhazh Karamurzin, Saeed Faqir Muhammad and Jai Patel