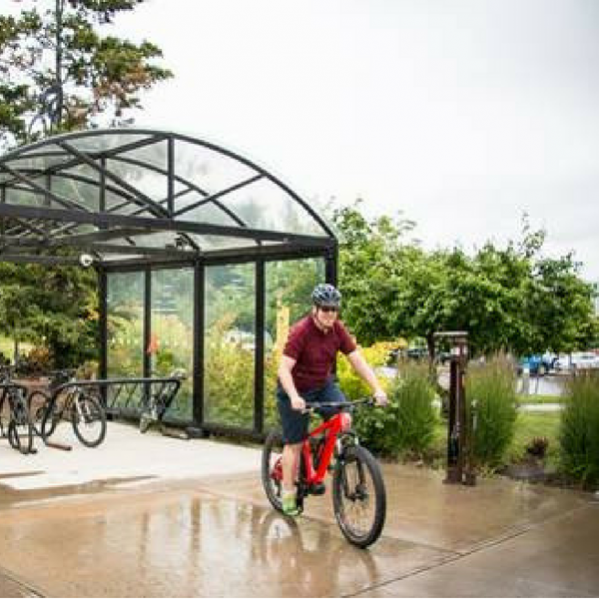 TRU Employee E-Bike Program
TRU is launching the Employee E-Bike Program today, July 6th, 2018 at 12:00 PM PST. The intent of the program is to aid employees in purchasing an electric bicycle for commuting to work.
The EEBP enables employees of TRU to
a) Access a loan through the TRU Finance Department, payable through payroll deductions
b) receive an additional 10% discount as an employee Health and Wellness incentive.
c) Take advantage of TRU employees receiving discounts from a list of preferred vendors. Employees can also choose to purchase a bike of their preference from any bicycle supplier.
Participation 
If you would like to participate, stop by the Sustainability Office during office hours 8:30 AM – 4:30 PM Monday – Friday for more details and to go over the application process and program rules before purchasing a bike (or email Melina at mesmith@tru.ca to make an appointment). Please bring your TRU employee number.
The program will be capped at 100 this year and E-bikes are selling fast. In addition, this year's participants will receive a smart E-lock with App function for extra security ($175 value). The program will also offer repair clinics as well as safe riding/commuting clinics. If you have any questions about the program itself please contact Aaron at awiebe@tru.ca.