Bike to Work Week, Bike to School Week and Go By Bike Week—whatever you call it, the goal is the same: offsetting pollution through cycling. And for one week this spring, TRU's campus swapped exhaust for exhaustion.
This year, between May 28 and June 3, more than 50,000 British Columbian commuters logged nearly 380,000 kilometres. Thompson Rivers University staff, faculty and students made 323 trips by bike during the week, totalling more than 2,300 km.
The movement has been building steam since its inception in Victoria in 1995, and TRU's Office of Sustainability has developed various events and incentives to encourage more people to regularly bike to campus.
See Go By Bike results from previous years
Electric Bikes On Campus
It's no secret that Kamloops is a hilly city, and electric bikes are gaining popularity as a means to overcome the altitude barrier. TRU's Office of Sustainability secured a SUNDORS foldable electric bike as a draw prize for the university's Go By Bike Week and BC Commuter Challenge initiatives, with participants entering a ballot for every trip logged.
The winner of the draw prize was Nancy Bepple from TRU's Career Education Department, and daily prizes were drawn to keep the momentum going. GoByBikeBC even offered a grand prize cycling trip to Portugal that had the whole province saddling up.
The electric bike prize also brought awareness to the Office of Sustainability's electric bike program, where a growing fleet of bikes are available to sign-out for university staff, faculty and students to borrow.
Increasing interest in these bikes has sparked exploration of an incentive program that would allow university staff to purchase bikes at a discounted rate, through a bulk order, to encourage more sustainable travel to campus.
---
CBC Daybreak Interviews Sustainability Office
"I commute quicker with this bike from downtown than I can drive here," says TRU's Office of Sustainability Director Jim Gudjonson while discussing the initiative. "There's no silver bullet, but we think ebikes are part of the future here." Listen
---
Bike Maintenance Workshop On Campus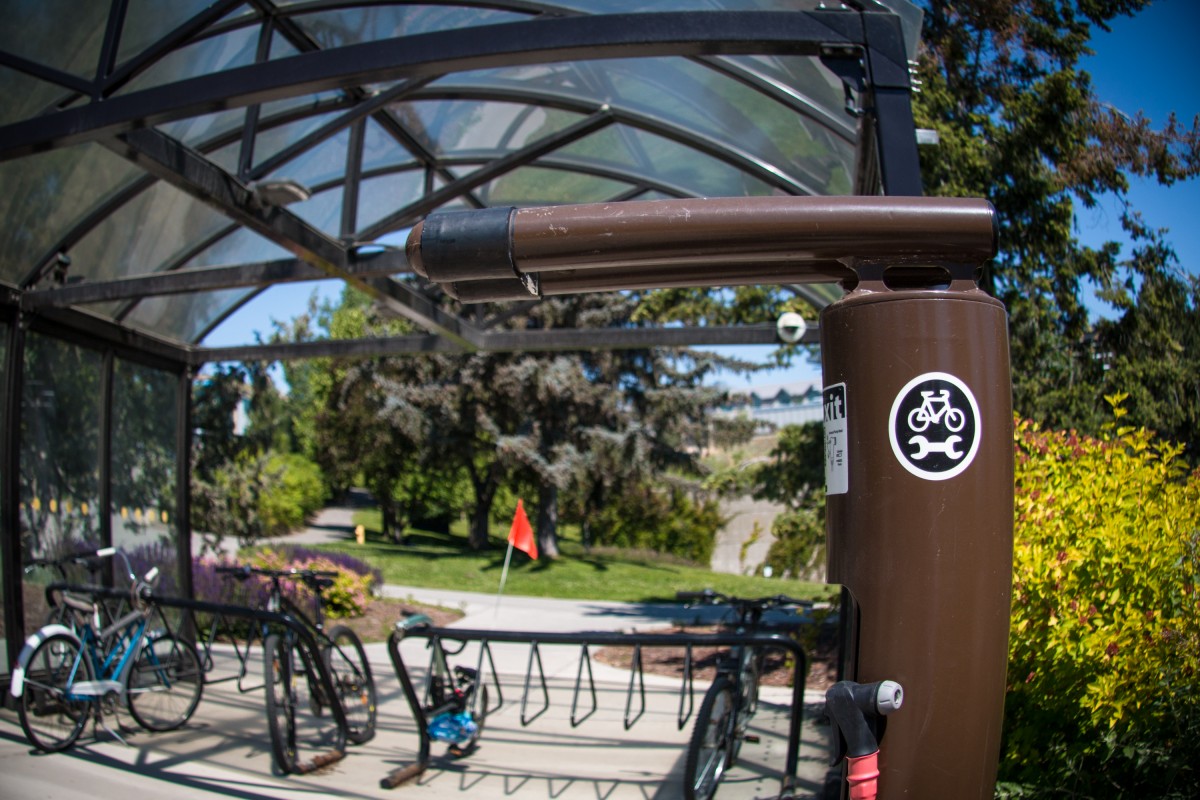 Having a smooth-running machine is half the battle of navigating between Kamloops' tiered neighbourhoods, and a complimentary bicycle maintenance workshop was hosted on campus the week before Go By Bike Week, to make sure everyone was commuting safely and efficiently. A mechanic was on-hand at the TRU bike shelter, offering assistance on everything from basic tune-ups to brake maintenance.
Celebration Stations & The Pièce de Résistance: The Annual French Breakfast
It takes some serious will power to saddle-up first thing in the morning, so TRU's celebration station at the corner of Summit and McGill was a welcome sight on the final stretch to campus. Raucous cheering, high-fives and daily prizing were distributed without haste, to make sure commuters felt the love for their extra efforts.
On the second day of what many have deemed "the sweatiest work week of the year", TRU's Office of Sustainability upped the ante with a decadent French breakfast to compensate for calories spent en route. This free annual event books up fast and this year was no exception, with fresh pastry and strong coffee lending a European flair to the proceedings.
Keeping Momentum Rolling With BC Commuter Challenge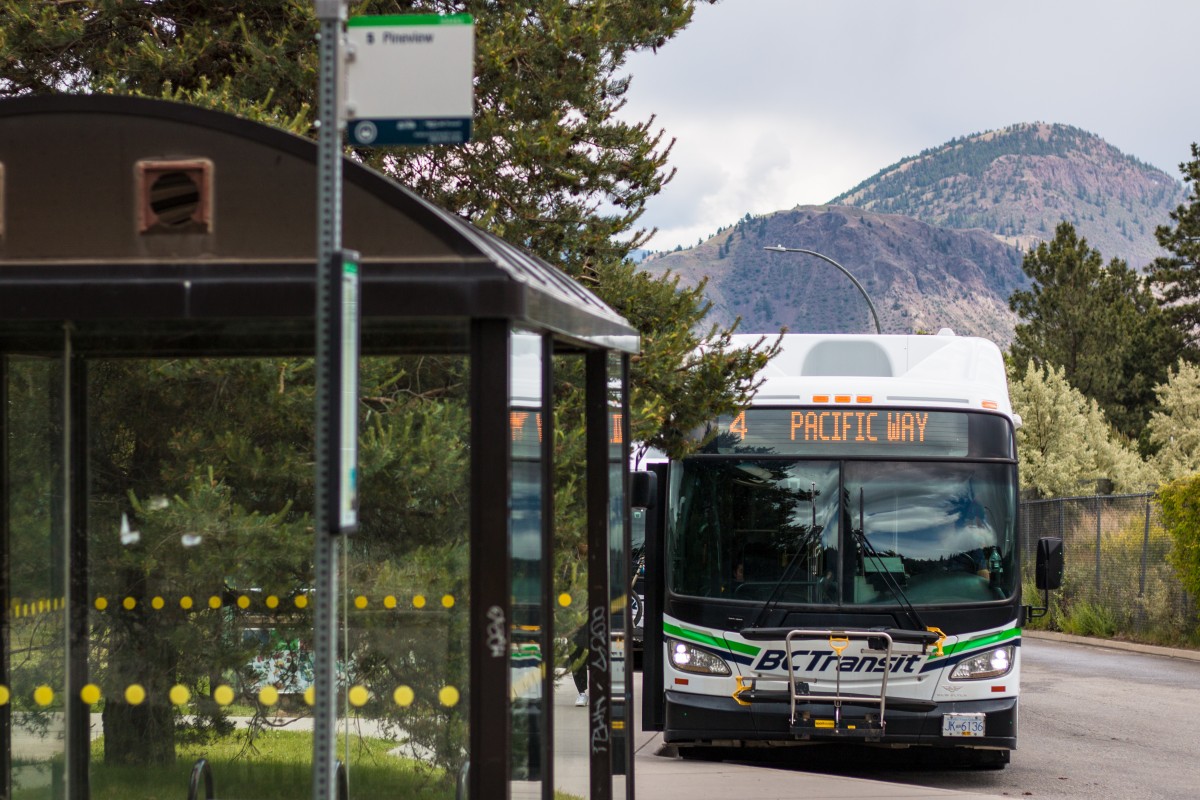 With Go By Bike Week gaining popularity, TRU's Office of Sustainability expanded efforts this year to encourage staff, faculty and students to leave their cars at home for another week, and embrace the BC Commuter Challenge.
The latter encourages not only cycling as a means of transportation, but also public transit, carpooling, skateboarding, or any other more sustainable means of transportation than travelling by vehicle by yourself. Many discovered how well-connected TRU is to the rest of Kamloops by public transit, and discovered new routes and trails winding through and connecting nearby neighbourhoods.