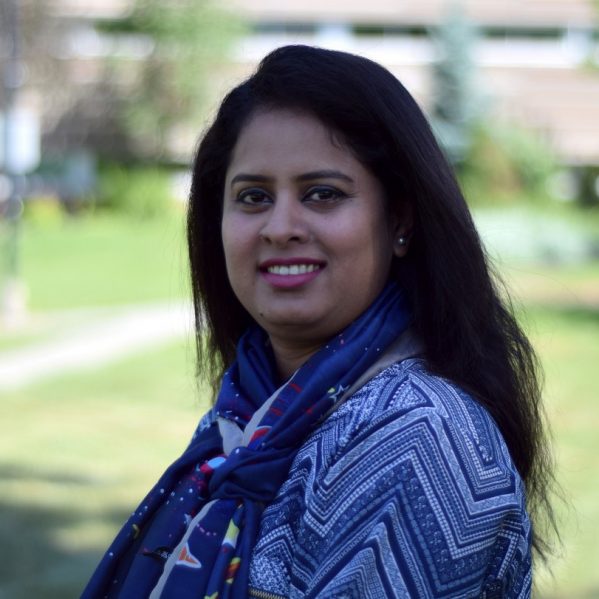 Syeda Sonia Parvin arrived at TRU from Bangladesh to complete her Master of Science in Environmental Economics and Management (MScEEM), and now, thanks to a Mitacs Globalink Research Award, she's once again on her way, this time to Australia.
Syeda will spend three months working under the supervision of Dr. Mamta Chowdhury at Western Sydney University, studying the relationship between capital structure and financial performance of microfinance institutions before she returns to TRU to complete her thesis.
"I found the topic very interesting, not only for academic reasons, but also for moral factors," said Syeda, who has two graduate degrees to her credit, including a Master of Science in Physics, and an MBA in Finance.
Microfinance institutions, including credit unions, rural banks and NGOs, provide financial services — loans, savings, insurance, for example — to low income populations in developing countries, and are an effective tool for reducing poverty.
Microfinance institutions receive their funding through a variety of sources, such as donations, charities, savings, equity and debt, and Syeda's research explores whether an institution's capital structure impacts its self-sufficiency and efficiency.
"Foreign donations are declining, and these types of institutions are trying to manage their funds through subsidized loans or from other sources. My study will try to identify the specific type of capital structure or source of funds that makes these types of organizations more successful," she explained.
It is Syeda's hope that her research will help policy makers and institution directors to formulate and manage their organizations more effectively.
"This is a great opportunity for me to enhance my research capability and also to enhance collaborations between TRU and Western Sydney University. I'm excited to visit new people and a new place, and to continue my research abroad," she said.
Mitacs Globalink Research Awards provide $6,000 for senior undergraduate and graduate students in Canada to conduct 12-24-week research projects at universities overseas.