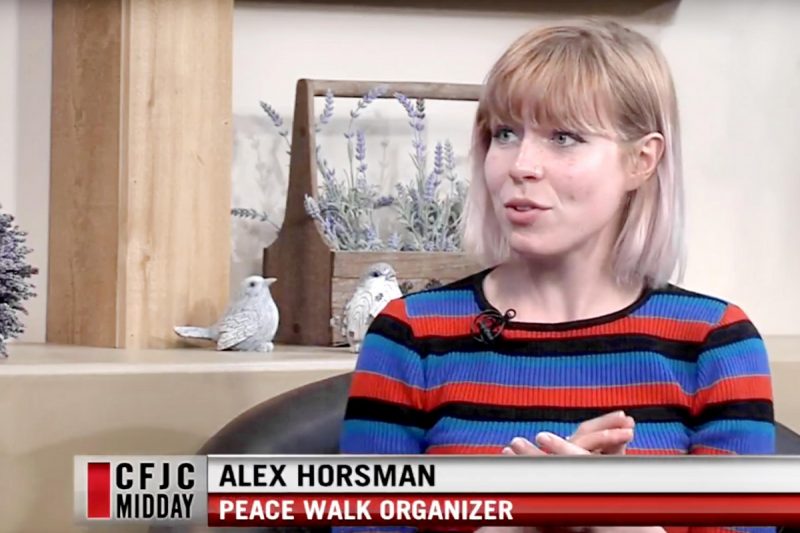 Alex Horsman wanted a course where she could combine real-life experience, her educational goals and do something good for the planet. She found all that in a third-year service learning course this summer.
And like any course you pour yourself into, it's been a lot of work and the rewards have been plentiful and unexpected.
"This experience has taught me that I like getting the chance to step out of my comfort zone. It can be stressful, but it's worth it. I've been able to do things because of this experience that I never imagined myself doing before," said Horsman, who is in her third year of a Bachelor of Arts while majoring in English and considering a minor in history.
In a nutshell, service learning has students rolling their skills and knowledge into a community project supervised by a TRU faculty member. Students can pick their assignment or have one selected for them. They can work solo or in a group.
What is Horsman's project?
Horsman's project is with Kamloops' 43rd annual Walk for Peace, the Environment and Social Justice on June 23. Her duties include assisting in the co-ordination of the information booths, getting the word out through social media and other means and organizing Rock the Walk: a live music festival that is new this year and aimed at attracting more young people.
"In recent years, I've become increasingly concerned about the treatment of our planet with regard to climate change and this event gives me the chance to try and make a positive change," said Horsman.
As it turns out, the course and project have meant Horsman routinely draws on the so-called soft skills an arts education provides. Among them: Effectively communicating with people you've just met, with a recent example being an interview appearance on the Kamloops television show Midday along with peace walk co-ordinator Anita Strong.
"I was nervous to go on Midday, but I knew that as long as I had all the information I needed, I would be able to articulate myself well," said Horsman. "All the essays I've written have taught me well."
Watch the Midday interview
Communities can spark change
From a big picture perspective, service learning can become something of a microcosm of life; every day is a learning opportunity, just about anyone can teach you something and a few people with the same goals can do great things.
"Something this experience has taught me is the power of a community. Events like ours is completely dependent on community support and Kamloops has responded very positively and that is very encouraging. When it comes to big issues like climate change, your small actions might not seem like enough. By connecting with like-minded people and creating a community, you see how these small steps can have a big impact. This experience has made me want to do more to make those connections and use that as a force to make positive changes."
Seeing students grow
English faculty member Ginny Ratsoy is Horsman's supervisor and has been supervising service learning 3000 and 4000 courses for 15 years. In her 38 years at TRU, the service learning courses are definite highlights.
"Observing these students and reading their reflections and final projects, I have concluded that transformational learning often occurs," said Ratsoy. "Key to that growth is the students' sense of empowerment as they recognize the sheer joy of belonging to a community that is contributing to positive change. I've witnessed their burgeoning self-confidence as they realize that they can apply their classroom learning to a variety of practical settings."