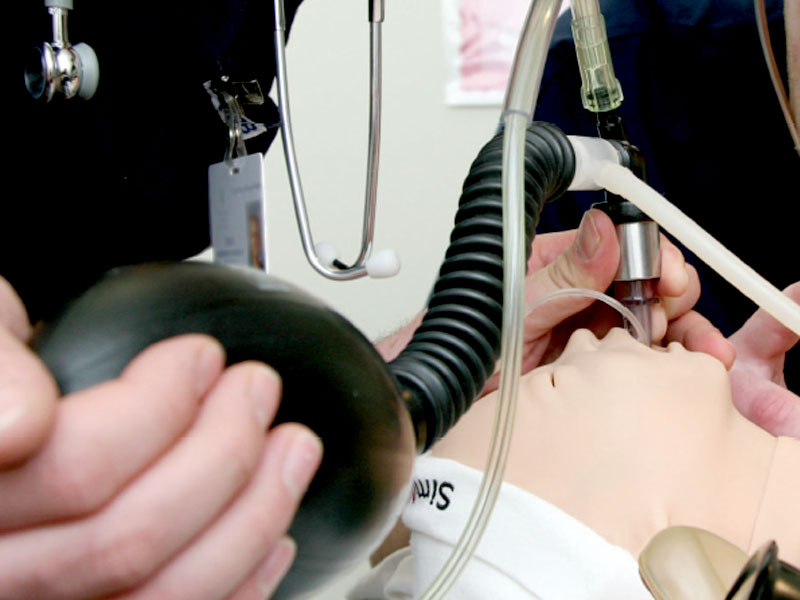 And the gold, silver and bronze medals go to… TRU.
For the first time ever, three of TRU's respiratory therapy grads received the top three marks in the writing of the Canadian Board for Respiratory Care exam, which is the test every RT grad must pass in order to practice in Canada.
Alex Tse scored the top mark and received gold
Ria McKay the silver
Bianca Verde Rios the bronze.
As congratulations, they receive free registration and transportation to the Canadian Society of Respiratory Therapists conference, May 24–26, in Vancouver. While there, they will be formally recognized during the awards banquet and receive plaques. Because the conference is nearby, most, if not all, of the RT faculty will attend.
"It is quite an honour," said Tom Dorval, clinical coordinator for TRU's Respiratory Therapy Program. "We always tell our students who win a medal that they should be very proud as it is very much a personal accomplishment. What I feel is equally important is that our class average on the CBRC exam is always well above the national average, indicating that it is not just our top students that are well prepared for the exam."
And scoring high, regardless of your overall placing, definitely has advantages when looking for work.
"Our graduates are also recognized by employers both in BC and beyond as extremely competent clinicians," said Dorval. "This is accomplished by the hard work and dedication of our students, the faculty at TRU and our clinical site coordinators who oversee the students' clinical education in their final year."
Careers for RT grads
Most respiratory therapists work in hospital settings, particularly high-risk areas, including intensive care units (adult, pediatric and/or neonatal) and emergency departments.
Other areas within the hospital include the operating rooms, wards and diagnostics (pulmonary function labs and bronchoscopy) and out-patient clinics.
Another area of work is in the community. Community RTs use their skills in such environments as home care, obstructive sleep apnea clinics, as asthma/respiratory educators, in pulmonary rehab clinics and more.
Other options include research and in the marketing and selling of respiratory equipment.