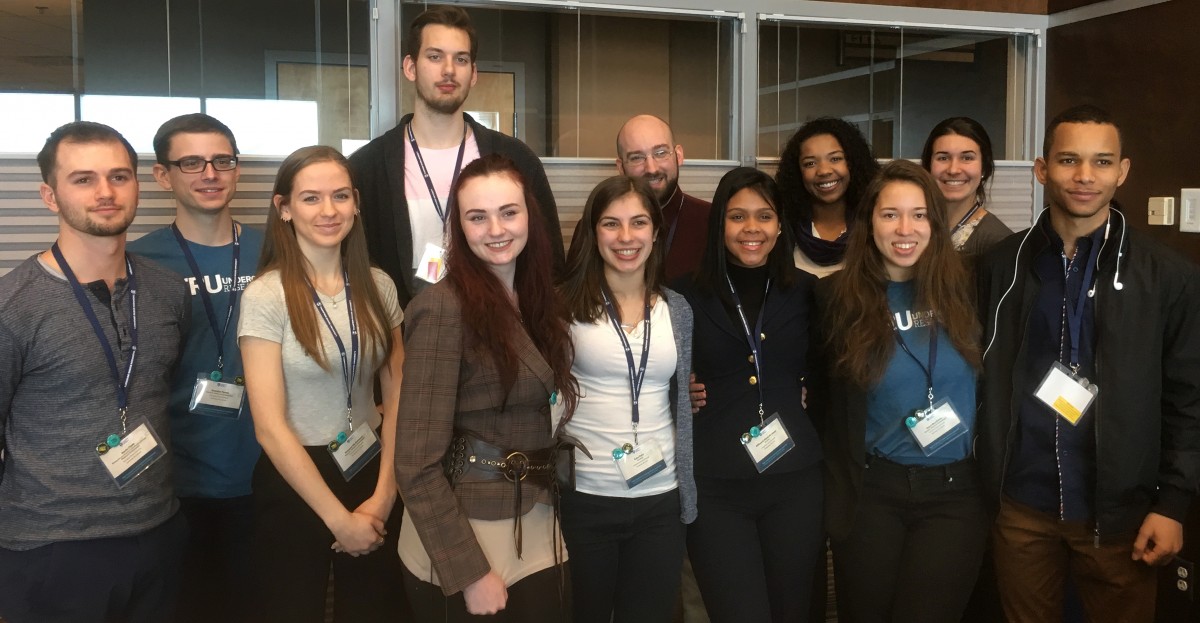 During Reading Week, TRU played host to experts from across North America — and Australia — who were here to identify ways to promote inclusivity in undergraduate research.
The three-day symposium, High Impacts in Undergraduate Research, was made richer with the inclusion of six students from Bridgewater State University, in Bridgewater, Massachusetts, and eight students from TRU, who all shared their unique experiences as undergraduate researchers.
> Interested in participating in undergraduate research? Deadline to apply for a UREAP is Feb. 28, 2018.
"It made me feel good doing research because I could see the real application of everything that I did," said Manuel Pina, chemistry student from Bridgewater State. "The opportunity to do research made me feel like I can make a difference in the world."
"My mentor is a mentor, but he's also a colleague and friend, and having that relationship makes all the difference," said TRU Bachelor of Science student Breanne McAmmond.
"I don't know that I would have known what to do with my degree if I hadn't been exposed to research," explained Bella dePina, biology student from Bridgewater State.
Many students are compelled to participate in research in order to enhance their applications to graduate school, but according to Dr. Jenny Shanahan, Assistant Provost for High-Impact Practices at Bridgewater State University, research experience assists, post-graduation, even if grad school isn't on your radar.
She identified six main skills, sought after by employers, that students gain from participating in research, including:
Oral communication experience, gained from sharing research findings with others through conferences and presentations,
Experience collaborating as part of diverse teams,
Written communication skills, gained from producing journal articles, and writing and submitting grant applications,
Ethical decision-making,
Knowledge transference, or the ability to take what you learned in one situation and apply this to something else, and
Problem solving over long-term projects
For more information about undergraduate research opportunities at TRU, visit www.tru.ca/myresearch, or email studentresearch@tru.ca.