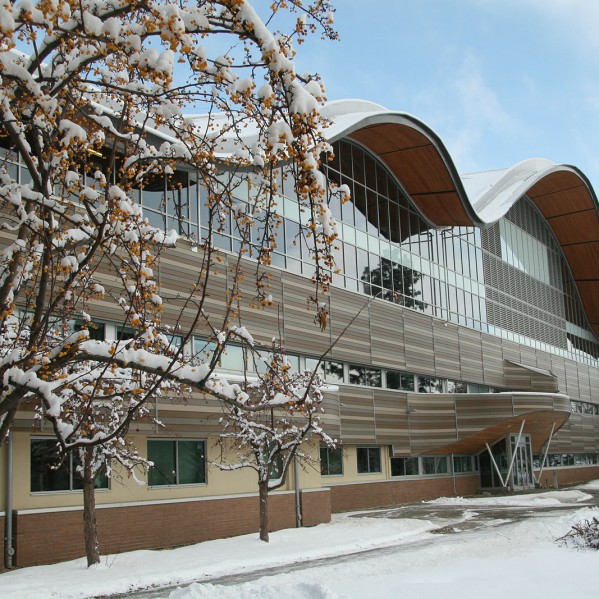 On December 13, 2017, the English as a Second Language Department held its 3rd-annual ESL Research and Professional Development Colloquium. Having grown from 16 participants in the first year to more than double that for 2017's event, the Colloquium was a tremendous success. Presentations from faculty, students, and invited guests explored ESL-related topics and issues including IELTS (the International English Language Testing System), strategies to build engagement and success, and employment considerations.   With guests from the ESL Department, TRUWorld, the Maple Leaf School, JUMP, Overlander Residential Care, and IQ Bamboo, as well as students from the Teaching English as a Second Language (TESL) and Master of Education programs and the SERV 3000 course, the day truly embodied the ESL Departmental Vision: Imagine a Community of Success.
The Colloquium highlighted the new ESL Department mission statement: With a spirit of collaboration, the TRU Department of ESL actively supports student success, cultural awareness and inclusion through
innovative, scholarly informed teaching and learning,
facilitating connections between disciplines and communities, and
experiential and impactful learning opportunities.
Three ESL colleagues were honoured at the event: Jason Brown, Lecturer, and Jack Massalski, Sessional Lecturer, nominated for the ESL Department Teaching Excellence Award, and Senior Lecturer Karen Densky, the recipient of the award.
The Colloquium would not have been possible without four key elements: first and foremost, the territory on which we gathered and the resources it provides; the honored guests and attendees; the presenters for their knowledge, skills and passion for their students and teaching; and, finally, the organizing committee members Jim Hu, Wendy Krauza, Dian Henderson, Susanna Fawkes, and Karen Densky.
Next year promises to reach even more participants from across campus and the community.