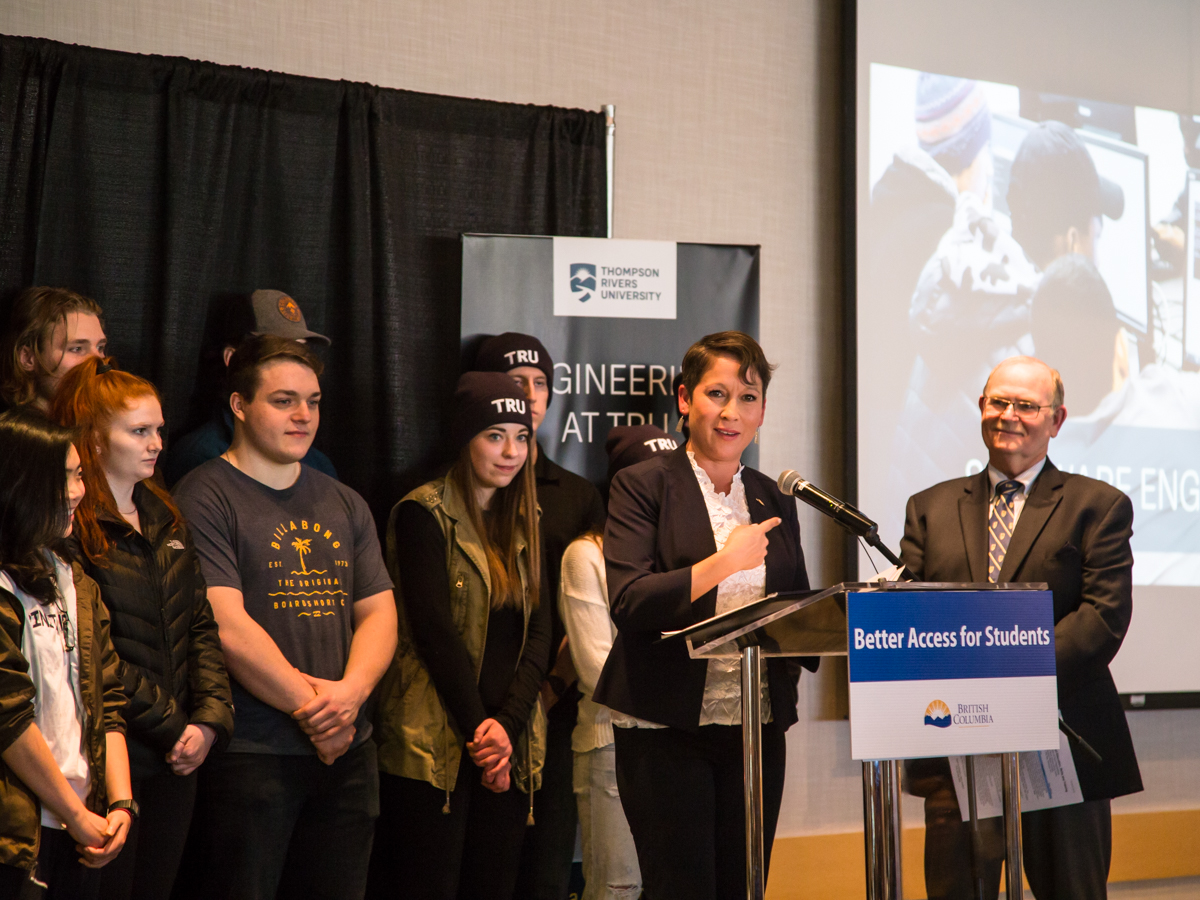 TRU has received approval from the Ministry of Advanced Education for its Bachelor in Software Engineering program and aims to welcome its first intake of third-year students in fall 2019.
The Minister of Advanced Education, Skills and Training, Melanie Mark, visited TRU on January 16, 2018, and announced the allocation of 140 new spaces for students in undergraduate software engineering, plus a universal co-operative education year leading to 35 graduates annually.
"We will welcome our first intake of third-year students in fall 2019," said President and Vice-Chancellor, Alan Shaver. "Today's good news promises a bright future for engineering at TRU. We look forward to TRU's first engineering graduates crossing the stage in 2022."
For more than 30 years, TRU has offered a transfer program in engineering. Over 800 students received their foundational first year at TRU before transferring to another institution, and in 2015, the decision was taken to expand the program and create a two-year option, with a focus on either electrical or computer engineering. Today puts TRU on track for full degree-granting status in software engineering.
"One of the key features of this program will be the required co-op terms, through which students will be able to obtain relevant paid workplace experiences as they put their education to work and build their careers," said Dean of Science, Tom Dickinson.
"The new faculty and students will find well-developed pathways for their research ideas and innovations at TRU and at the Kamloops Innovation Centre. This will lead to new start-up companies, which will accelerate the emerging tech industry and further diversify the Kamloops and region's economy," said Dr. Shaver.
Interested in applying to the program? Read more about admission to TRU's Engineering Transfer program.
More information
Dr. Faheem Ahmed, P.Eng.
Department of Engineering
fahmed@tru.ca
250-371-5696