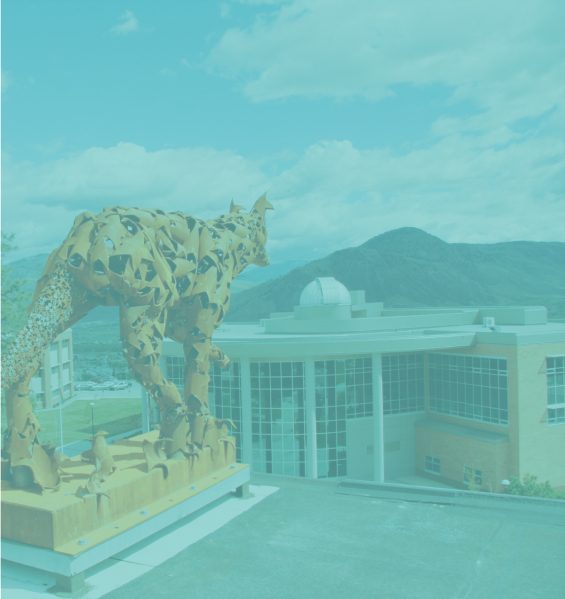 Dear Colleagues,
Thompson Rivers University is committed to maintaining a working and learning environment where we support mental health and wellbeing for employees and students. We take this commitment seriously, and we recognize the complexity in doing so.
In May 2015, at an international conference at the University of British Columbia's Okanagan campus, the Okanagan Charter: An International Charter for Health Promoting Universities and Colleges was finalized that outlines numerous commitments and actions. Since then, many Canadian universities and colleges have been examining their current practices and then signing on to the Charter as an indication of their commitments to further improve the health of their employees, students and communities.
Today I am announcing the launch of the President's Task Force on Mental Health and Wellbeing, chaired by Denis Powers, Associate Vice-President Human Resources and Planning, and Christine Adam, Dean of Students, Faculty of Student Development. The task force will address the following objectives:
report on TRU's readiness to adopt the Okanagan Charter and make recommendations for its phased adoption
make recommendations for policy revisions, or new policies, that support the wellness of the TRU community
ensure TRU is strategically and tactically prepared to respond to increased demands for mental health and other health supports on its campuses
strengthen TRU's connections to service providers in the Kamloops and Williams Lake communities
The membership of the task force is listed below:
Co-Chairs
Denis Powers, Associate Vice-President, Human Resources
Christine Adam, Dean of Students, Faculty of Student Development
Members
Scott Blackford, Office of General Counsel and Secretariat
Chelsea Corsi, Faculty of Student Development – Wellness Centre
Brandon de Krieger, TRU Residences
Jenny Gomes, Human Resources
James Gudjonson, Environment & Sustainability
Meaghan Hagerty, Faculty of Student Development – Student Affairs
Michael Henry, School of Business & Economics
Adele Huculak, Faculty of Student Development – Chaplaincy
Nina Johnson, Faculty of Arts
Stacey Jyrkkanen, Safety & Emergency Management
Melody Markle, Aboriginal Student Development
Dustin McIntyre, Advancement
Kirstin McLaughlin, School of Nursing
Mary Ann Mochizuki, Faculty of Student Development – Counselling
Mark Olthuis, Student
Glenn Read, Ancillary Services
Theron Reed, Human Resources
Pina Russo, Athletics and Recreation
Michelle Seibel, School of Nursing
TBA, Williams Lake
TBA, Students—Student reps to be added in winter semester (Jan. 2018)
Stacey Greenidge, Interior Health Authority
Christa Haywood-Farmer, Canadian Mental Health Association
Administrative Support
Michele Sinclair, Faculty of Student Development
In the coming months, you will learn of events to support the work of this group. The task force will submit its report and recommendations in June 2018.
Sincerely,
Alan Shaver
President and Vice-Chancellor