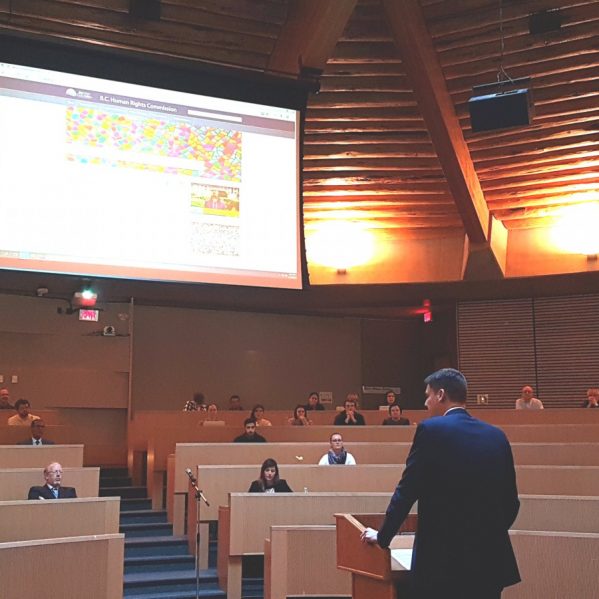 Students gathered in the Barber Center on Friday, Nov. 17 to share their thoughts on human rights in our province with BC Attorney General David Eby.
Eby, who became the AG in July, is re-establishing the BC Human Rights Commission and wants input from students, and specifically law students, as part of a broad provincial public engagement exercise.
"You are participating in clinical programs, you may have feedback about how we can approach this, you are studying and learning about these issues in your courses," Eby commented to the crowd of about 30 students.
"I'd like to hear about your personal experiences and what you think the commission should be doing," he said.
Emergent themes from the dialogue included education—what could be done to improve how high school students learn about and understand human rights (suggestions included teaching packages or even putting a critical lens on the school curriculum); how to enhance how we all understand human rights and access information across our province, and what approach the commission should take— acute or preventative.
The stop at TRU was Eby's final visit to BC Law schools, having already visited law schools at UVic and UBC. Friday, Nov 17th was also the last day to submit public comment online. The report will be complete by December.