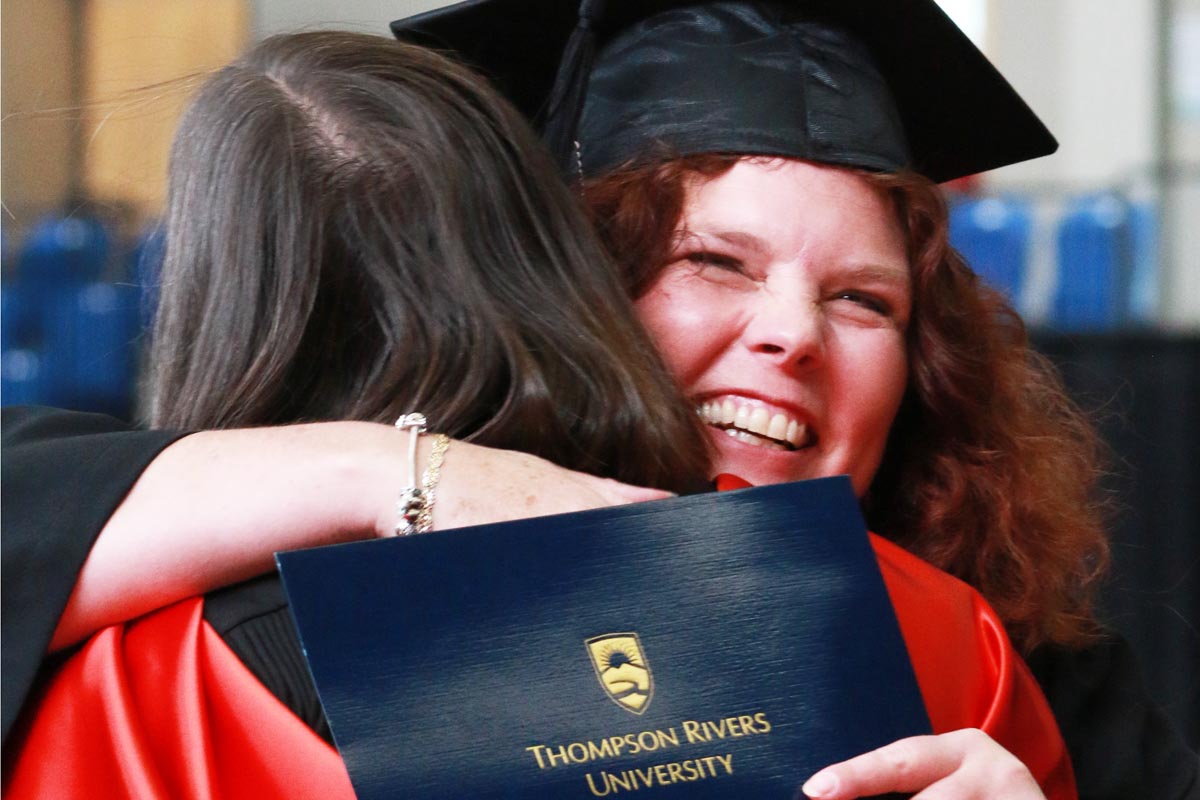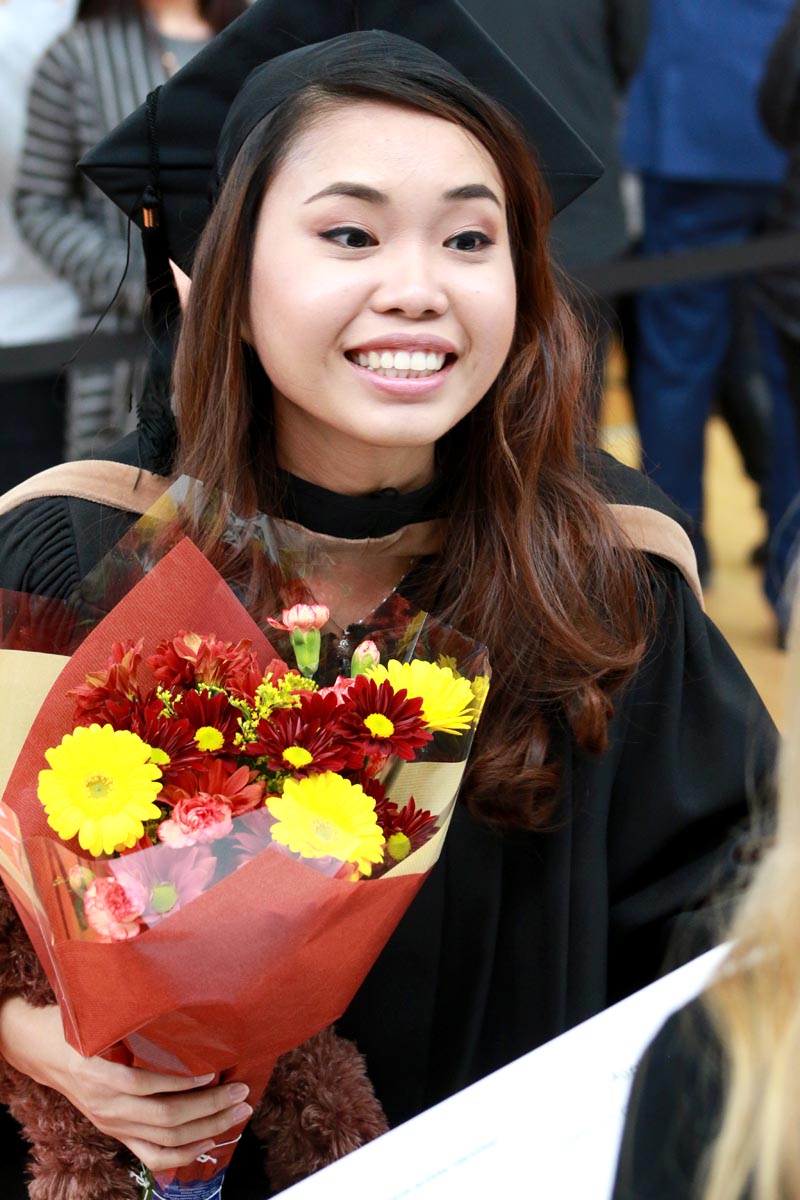 Fall Convocation was another success, with about 300 graduates receiving credentials from certificates to masters degrees from the eight schools and faculties across campus.
To add to the celebratory atmosphere at the Tournament Capital Centre, grads were applauded by hundreds of family, friends and other supporters. Many others watched live over the internet.
Unable to be there or watch online? Watch the archived broadcast here. To keep the celebration going, feel free to share the link far and wide.
Among the highlights
As the platform party and graduates entered the ceremony area, the Indigenous drum group Sage Hills played an honour song.
TRU Chamber Chorus sang O Canada.
Elder Estella Patrick Moller of the Nak'azdli Band of the Carrier Nation offered tips and suggestions as she blessed the ceremony.
President and Vice-Chancellor Alan Shaver provided a welcoming address and asked that graduates travel, continue to learn and to make a difference.
The September passing of TRU Vice-president of Advancement Christopher Seguin was recognized. Since joining TRU in 2007, he played a critical role in fundraising millions of dollars towards student scholarships and the construction and renovations of campus buildings.
Professor Emerita designation was bestowed to retired education faculty member Kim Calder Stegemann, who during her 22 years at TRU, impacted thousands of lives. See below for more information.
Anthony von Mandl was bestowed with an Honorary Degree. See below for more information.
Jordan Hirschmiller of the Alumni and Friends Association welcomed graduates to what is a swelling alumni family, numbering more than 56,000 and including graduates from all 10 Canadian provinces, the three territories and dozens of countries around the world.
Kevin McDonald played the bagpipes while leading the platform party and graduates to the reception area where refreshments were served and everyone was welcome.
Professor Emerita
Kim Calder Stegemann retired in 2017 and in addition to teaching in the Bachelor of Education program, served as Inclusive and Special Education program coordinator, chair of the Bachelor of Education, and acting coordinator of the Master of Education.
TRU will continue to draw on her expertise as she serves in her new role of Professor Emerita.
Honorary Degree
The Honorary Degree was bestowed upon Anthony von Mandl, who is an entrepreneur whose visionary efforts to transform BC's Okanagan valley into a world-class wine-producing region have enhanced the reputation of Canadian wines and transformed the Okanagan into a premiere tourism destination.
His passion and willingness to take risks exemplify the pioneering spirit TRU aims to foster.
In closing his address, Mandl offered this advice:
"A small, committed and passionate team can take on the Goliaths and win, and change the world. It only takes a dream realized to accomplish what others thought was impossible. There's nothing stopping you, but yourself. Know (that) you can do it."