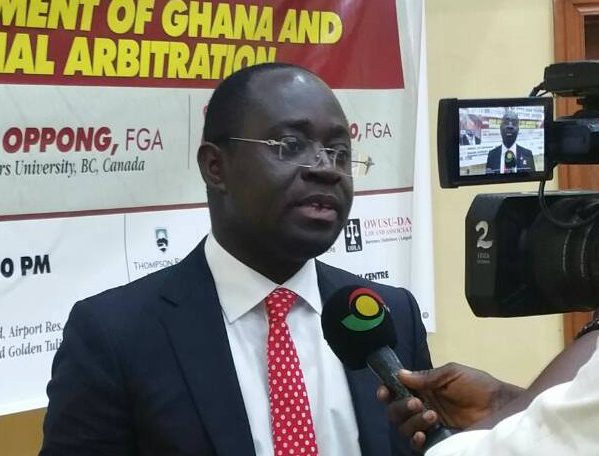 Dr. Richard Frimpong Oppong recently delivered his inaugural lecture at the Ghana Academy of Arts and Sciences (GAAS), after being elected as a member of the prestigious academy last year.
Just weeks ago, Oppong was also named the newest member of the Royal Society of Canada.
GAAS is an independent think-tank for significant national issues, and promotes the study and dissemination of knowledge of the arts and sciences.
Oppong's inaugural lecture, delivered on September 1 in Ghana, was titled The Government of Ghana and International Arbitration.
"Since the dawn of the twenty-first century, at least 12 international arbitration claims have been submitted against the Government of Ghana (GoG). This is a significant number. To date, there has been little or no academic study involving the claims, the arbitral awards resulting from them, and their implications for Ghana," explained Oppong.
"My lecture focused on arbitration between GoG and private foreign individuals, firms or corporations, examining the concept of international arbitration and states' participation in international arbitration. I discuss Ghana's record of actual international arbitration cases, and examine issues such as the costs of international arbitration, participation and legal representation, and the nature of the disputes and awards, closing with ideas on the enforcement of foreign arbitral awards against the government, especially outside Ghana." 
Oppong joins over 100 other lifetime fellows inducted into the Academy, including former UN Secretary General Dr. Kofi Annan, and His Eminence Peter Kodwo Appiah Turkson, president of the Pontifical Council for Justice and Peace at the Vatican. The Academy was established in 1959.
The lecture is available in book form here.