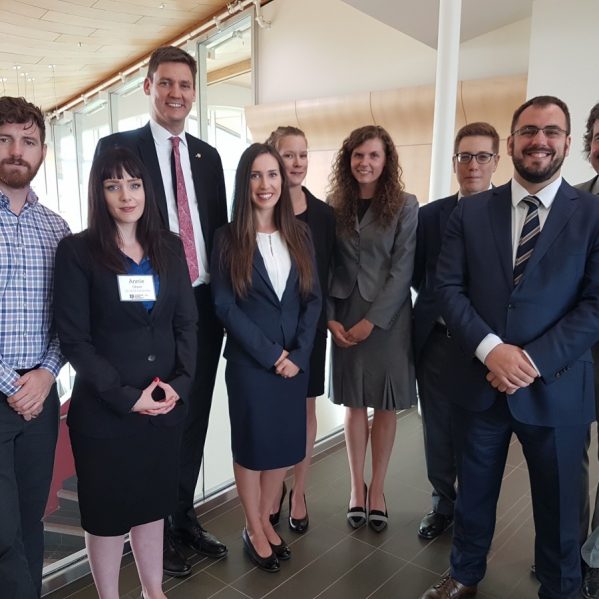 BC's Attorney General and Minister of Justice, the Honourable David Eby, QC, paid a visit to TRU Law on Monday morning for a casual meet and greet with faculty and students.
"I am excited to hear about opportunities here to open up conversations about access to justice," said Eby.
Eby was in Kamloops for other business so his old friend, TRU Law Professor Craig Jones, invited the minister to campus. The pair used to work together at Pivot Legal Society in the early 2000s.
The informal drop-in also marks the new cabinet minister's first visit to any of BC's law schools since his government took office earlier this month.
About a dozen students and faculty attended the intimate gathering.
He also dropped into the TRU Community Legal Clinic on his way to the airport, to see the site and meet some of the students who are working there this summer.