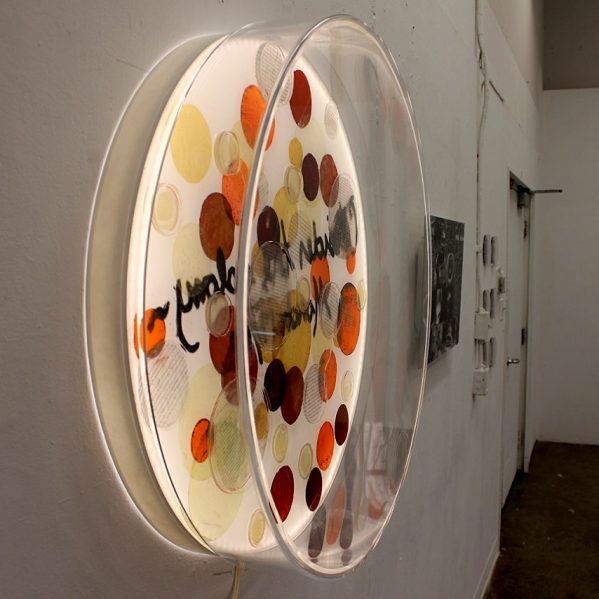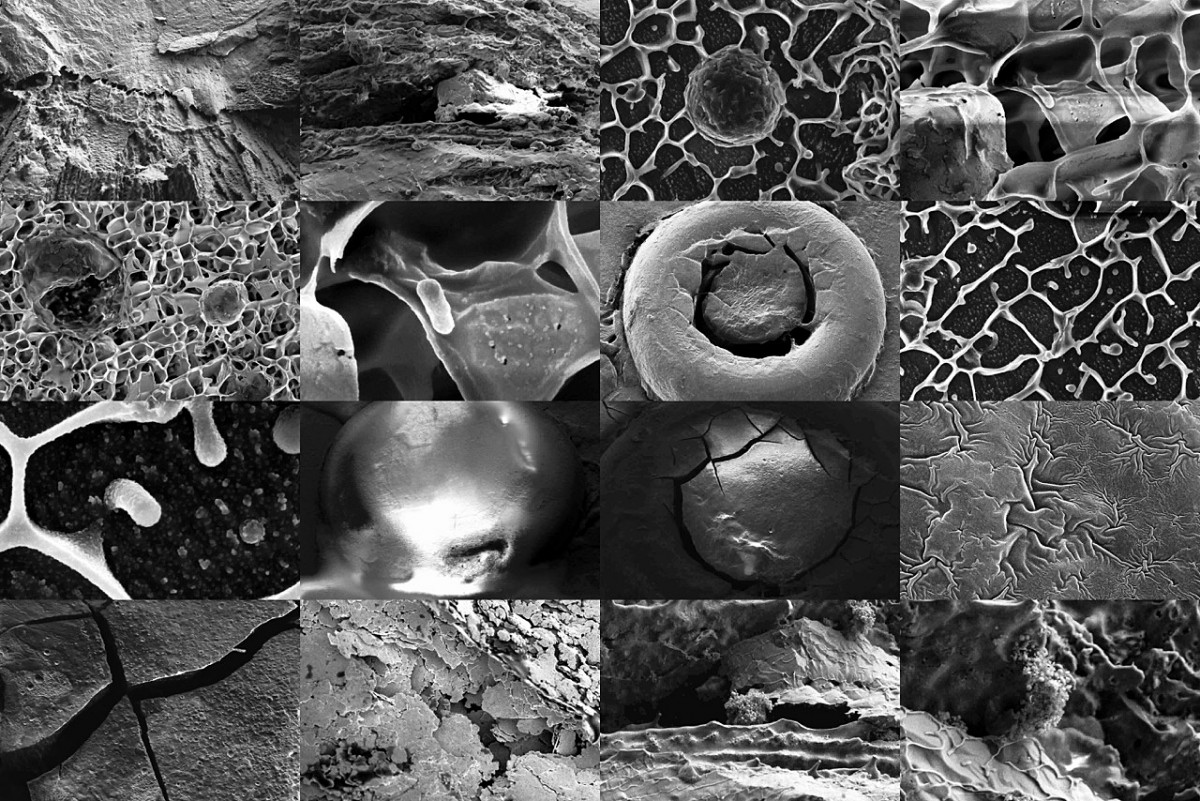 When: June 2 – 29, 2017 at the Rotary Centre for the Arts, Kelowna, BC.
*Various locations/dates through April 2018
Breastfeeding moms see it in the fridge, bottled and ready to go, they see it dribbling down their sleeping infant's chin, and they notice it staining the front of a freshly washed shirt.
But what does breastmilk really look like, up close at the cellular level, and how does looking at it closely help us to better understand its value?
This was the question Maureen Smith brought to TRU microbiologist Dr. Naowarat (Ann) Cheeptham nearly three years ago, and on June 2, the results of their collaboration, "The Human Milk Project," opens as part of the Breastfeeding Art Expo: Influencing Change through Art, at Kelowna's Rotary Centre for the Arts.
Read: TRU research on display at Science World, InsideTRU, Sept. 22, 2015
Smith is completing her Bachelor of Visual Arts at Emily Carr University of Art and Design, but she's also a Kamloops-based public health nurse who works with breastfeeding moms and their babies. As a result, she's often inspired to bring her scientific background into her creative work.
"This project was the perfect marriage of my work as a Registered Nurse and my work as an artist.
"I became very interested in what milk would look like in the human microbiome context, and I wondered about microbial normal flora communities in human milk," she said, adding that her questions led her to approach Cheeptham, whose research program explores cave microbiology, microbial diversity and antibiotic resistance.
After Cheeptham agreed to participate and enlisted the expertise of her postdoctoral fellow,  Dr. Soumya Ghosh, and TRU lab technician Tim Crowe, she undertook a literature review on the subject and was surprised by how little research there is on the subject of the breastmilk microbiome.
"There should be, naturally, a lot of information because we have been breastfeeding since ancient times, but there is surprisingly very little research," she said, which served to fuel her interest. "There are so many more research questions. How do breastmilk microbiomes differ for different mothers? How does diet, age, lifestyle choices and cultural practices influence the images of microbiomes?"
The collaboration between artist and scientist is akin to working in paint, said Smith. "All of our ideas mixed the same way they do on a palette. I learned a lot working collaboratively."
The experience working with an artist isn't new for Cheeptham, who spearheaded and coordinated Microbes aRt Us, a collaboration between TRU researchers and artists (students, faculty members and local artists) that was featured at Vancouver's Science World, Kamloops Art Gallery, TRU Art Gallery, Northern Lights College, and Dawson Creek Art Gallery.
"We never planned what the end result was going to look like. That's the fun part. You never know what's going to happen," Cheeptham said.
"People like to categorize things and group things — you're either an artist or a scientist — but maybe artists and scientists can be the same person," she said, adding that working with an artist encourages her to approach her research differently.
"Often in science everything is in black and white, and there's no grey area. But maybe there should be grey area. It's OK to sometimes not find the exact answers. Art is about interpretation, and there's no box you have to fit into."
More information
Danna Bach
Communications Officer
250-371-5676