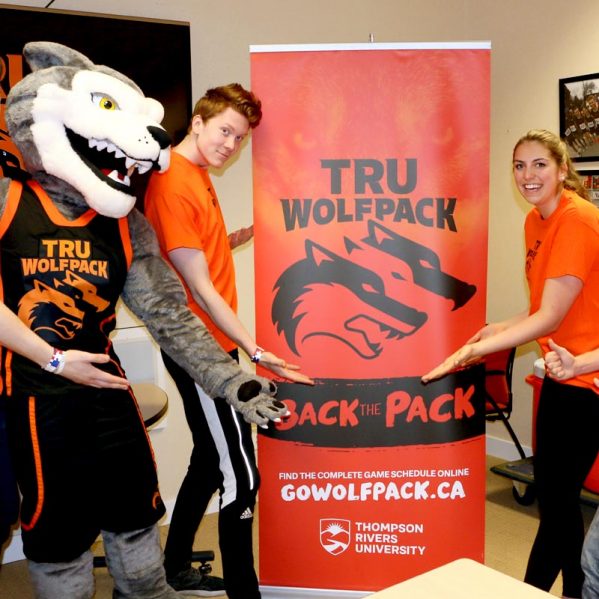 The TRU WolfPack unveiled a fierce new logo today—a modern look representing toughness, strength, energy, fight, ferocity, challenge and competition.
The logo, which has morphed from two wolves into three, now better represents the values of the Pack which are teamwork, unity, family and territory.
In consultation with athletes, coaches, staff and many others closely tied to the Pack—the existing WolfPack identity was reimagined.
"We are really excited about the new look," said Director of Athletics and Recreation, Ken Olynyk. "It was a long journey and change is always difficult but we are really happy with the result. It represents a fierceness that aligns with our goals as a program which is to compete for conference championships."
While remaining true to the WolfPack's roots, the black and orange colour block will remain a symbolic feature that the fans know and love.
The new logo will hopefully generate a sense of pride and connection to TRU that will ignite a passion heading into the 2017-2018 season.
"When we revealed the logo to the athletes it was met with resounding acceptance and it's something they can really get behind. That's really important," said Olynyk.
More information
Larry Read
Sports Information Officer
250-377-6117
lread@tru.ca